The problem with gay surrogacy
There's something narcissistic in demanding your own biological children.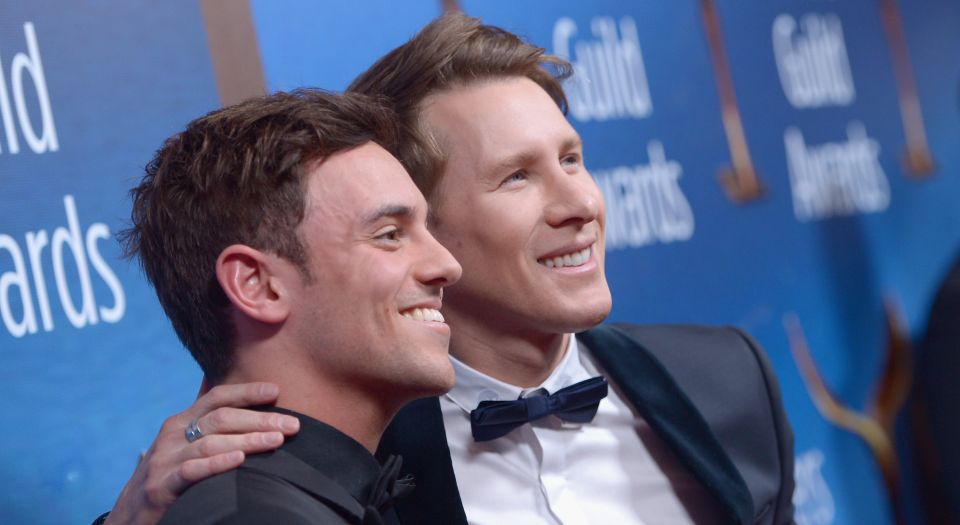 Anyone in the habit of calming their Sunday morning hangover with a good dollop of The Archers Omnibus would be wiser these days to reach for the codeine, unless they seek a raging fumage to accompany their crapulous funk. In common with most of the BBC's popular drama output – peak pathos being the Radio 4 Afternoon Drama which more often than not traces the journey of an autistic asylum seeker contemplating a mastectomy while coping with being a single parent to a dyslexic non-binary child in danger of being taken into care and being bullied online – it has become a moaning, groaning, wailing, caviling dramatisation of those depressing little posters you see at the GP's suggesting all sorts of things you might be suffering from, apart from the one you're there about. EastEnders with cowpats as opposed to cows called Pat.
One ongoing storyline has resident Lovely Gay Couple Adam and Ian (the names inevitably leading one to think of the old redneck joke, 'It was Adam and Eve – not Adam and Ian!') hiring a Bulgarian fruit-picker to have a baby for them. *Lexi* has two children she is separated from due to economic circumstances and is in the early stages of a relationship with a man of her own social class, once a racist but now happily understanding that love sees no passport. (Until BREXIT, of course, when we'll only be allowed to fornicate with people who share the same postcode – FACT!) After initial hostility to the fact that his lover would be renting out her womb to a pair of polenta-bothering ponces, Roy has happily seen the light and, in common with Adam's money-mad Borsetshire parents and Lexi's impoverished family back in the Bulgars, believes that there should be no just impediment to a Lovely Gay Couple's right to Complete Their Family.
Who can blame them, with the celebrity role models on show? As the Daily Mail recently gushed, 'Elton John, 71, proved he wasn't adverse to treating his brood as he was seen holidaying in swanky St Tropez with boys Zachary, seven, and Elijah, five, as well as husband David Furnish, 55. The family were joined by Neil Patrick Harris and his fiance David Burtka and their twin children, son, Gideon, and daughter, Harper, both seven, as they enjoyed a day at the beach.' (How odd-one-out the little girl looked in this world of men, never to meet the woman who carried her.) And how shiny and happy did Tom Daley and Dustin Lance Black look in June when they took to Instagram to welcome the adorable Robbie Ray Black-Daley into the world; as Daley told the Guardian: 'One of the things I was so mortified about when I came out was that I'd never be able to have a family. But then obviously I did more research.'
Mr meets Mr and baby makes three… what could be more modishly cosy? But there's always one who has to spoil it and in this case the bad fairy Carabosse was Julie Bindel, who hissed, 'No one has the "right" to their own biological child – and renting the womb of a desperate woman to fulfil a selfish desire is a human-rights violation. Surrogacy is the interface between extreme capitalism and patriarchy.' Going further, she called surrogacy 'womb trafficking' and asked rhetorically, 'Is outsourcing reproduction another form of bonded labour? Would commercial surrogacy exist at all if it were not for the increasing acceptance of the financial exploitation of the female body?'
In our haste to project The Handmaid's Tale on to Trump's Amerikkka, liberals seem keen to turn a blind eye to the commodification of women where it happens in Not-Trump Country, most recently in the renting of wombs by rich men who define themselves by not needing women. Can I really be called homophobic for thinking this after Stefano Gabbana of Dolce & fame – himself about as straight as a perm – said after approaching a potential surrogate and then thinking better of it: 'I could not imagine my childhood without my mother. I also believe that it is cruel to take a baby away from its mother.' He did call surrogate children 'synthetic', which might have been a bit on the rude side. But whoever accused Dolce & Gabbana of subtlety? And there is something risibly mimsy about men who can't bring themselves to have sex with women but want to enjoy the benefits of reproductive sex – children. Can't they just grit their teeth and do it the traditional way, as Paul O'Grady did? 'People ask me how I've got a daughter and I say "The same way your mum and dad had you!". Someone held your chips and you cracked on with it in the bus shelter.'
It is interesting that those women such as Madonna and Angelina Jolie who have taken the trouble to adopt children from impoverished backgrounds, and improve their lives greatly, get a good deal more flak than gay couples who use surrogates to pander to their own narcissistic whim to have their own ickle baby. I'm not keen on curbing freedom, so I wouldn't ban surrogacy. But once again we are witnessing the normalisation of whatever men want women to do, and the demonisation of women who do what they want. And once again, this further twist in The Handmaid's Tale comes from the liberal side – not from the right.
Julie Burchill is a journalist and author based in Brighton.
Picture by: Getty
To enquire about republishing spiked's content, a right to reply or to request a correction, please contact the managing editor, Viv Regan.