Men should not be playing in women's sports
Too many people are still afraid to speak this obvious truth.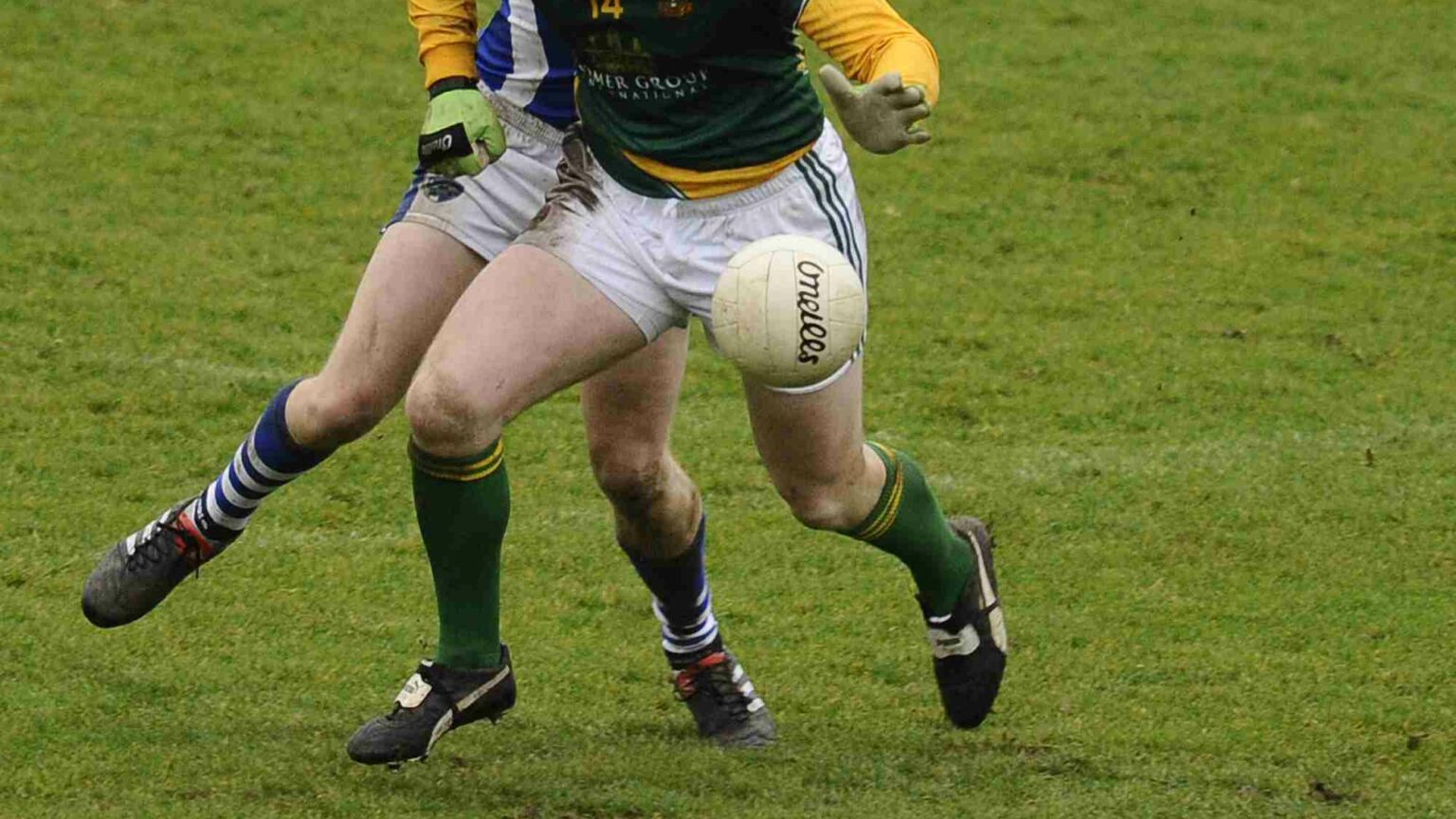 Every now and again, a picture is worth considerably more than a thousand words. Consider this image, showing what clearly appears to be a man playing ladies' Gaelic football.
To briefly give some context to the picture, it was taken during last Wednesday's final of the Dublin Junior J Shield, a sporting event for ladies' Gaelic football teams. The referee stopped the game a few minutes in to inform the coach of Na Gaeil Aeracha, the GAA's first openly LGBT club, that there was 'a problem with your No21' – namely, 'the player is a man'.
This was a refreshing moment of truthfulness. We have learned from our social superiors that it is impolite at best to make such observations in public. We know – as many people have found out to their cost – that pointing such things out on social media is a good way to get banned from a platform. We know, in short, that the best sorts of people do not hold primitive and crude beliefs like 'men have testicles' or 'women don't'.
Women's sports exist as a separate category precisely because 99.9 per cent of the population is generally aware that, in sporting terms, men and women are not on a level playing field. At any given point, men will have 10 to 20 times as much testosterone in their body as women do. They will put on more muscle and lose more fat. Their bones will be denser, their frames larger.
And they will retain many of these physical advantages after the original source – testosterone – is cut off. They will have undergone male puberty. They will retain some of the muscle mass put on. They will retain their larger frames. Women forced into competing against these men will sometimes speak out against it, calling it 'a bad joke', 'insane' and 'cheating'. It makes 'a mockery of the definitions of male and female sports categories', says one prominent runner.
Others, however, will remain quiet.
There's a Chinese phrase which runs something like this: 'Point to a deer, and call it a horse.' It refers to the story of a eunuch politician in the Qin dynasty who wanted to test his officials. He brought a deer into the court, pointed to it and said 'that is a horse'. The courtiers who agreed were deemed loyal. Those who said it was a deer were executed.
Modern progressive beliefs are riddled with such loyalty tests. Point out the obvious and you reveal that you do not possess a sufficiently subtle wit to distinguish the many fine-grained cases upon which the ideology stands. That you aren't keeping up with the constant evolution of the philosophy. In short, that you have not 'done the work'.
Against the 99.9 per cent of the population who recognise why women's sports exist, the woke argue that society should fundamentally restructure itself to suit the other 0.1 per cent. They don't care that introducing new pronouns for each person, putting men on women's sports teams and demanding constant affirmations of ideological loyalty create needless friction and division. They believe that only a bad person would object.
This gets to the heart of today's woke politics. What matters is that you appear to be a good person. What matters is that you are willing to profess that transwomen are women. And through this profession of the faith, righteousness is attained.
So, once more: look at the photo. What do you see?
Sam Ashworth-Hayes is a freelance journalist.
To enquire about republishing spiked's content, a right to reply or to request a correction, please contact the managing editor, Viv Regan.