Amnesty International is victim-blaming Ukraine
The feted human-rights NGO has lost the moral plot.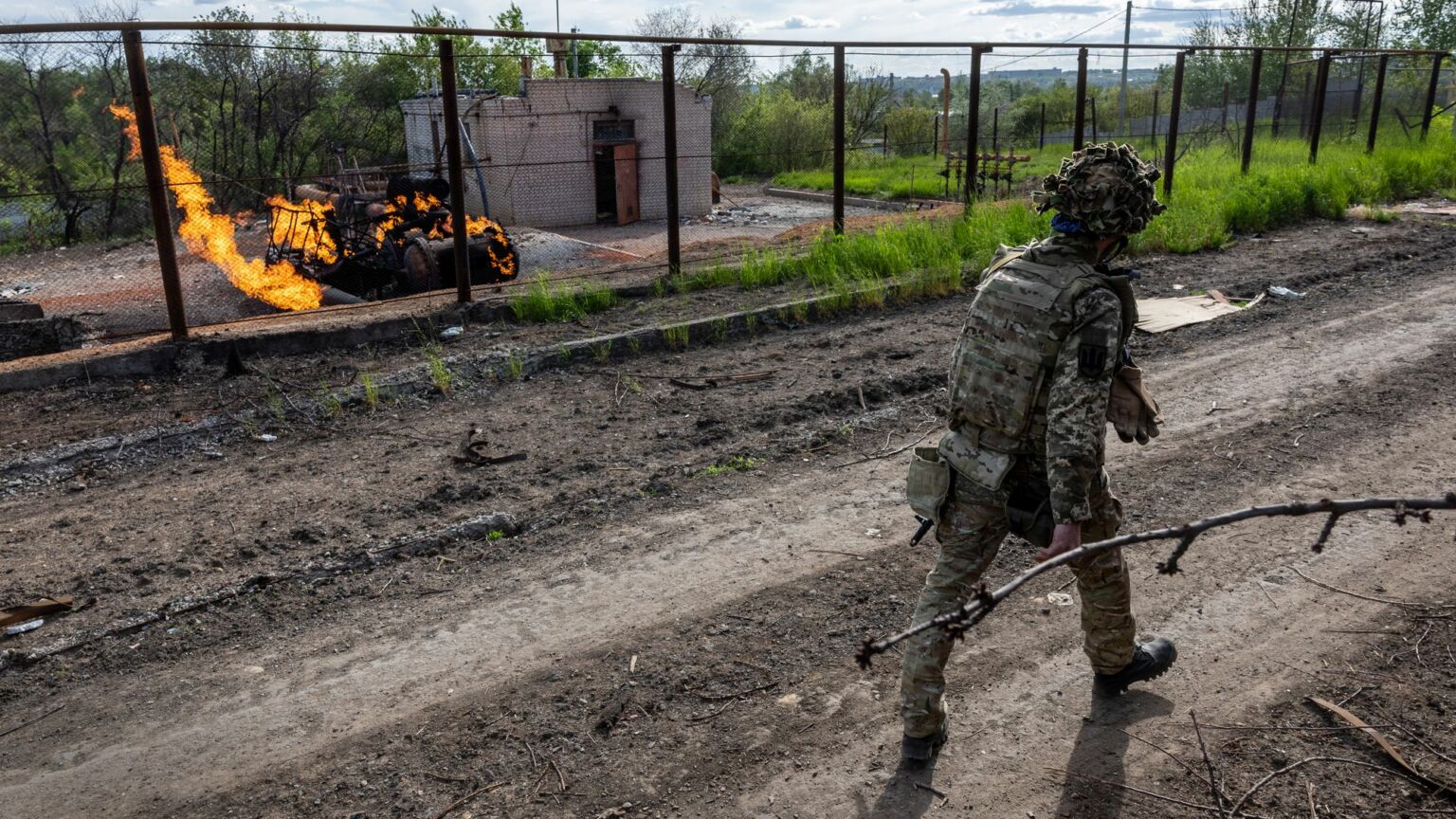 'Ukrainian fighting tactics endanger civilians.' So claimed human-rights NGO Amnesty International last week.
In an extended press release published last Thursday, Amnesty said that Ukraine's military forces have 'violated international humanitarian law'. It said that they have been 'launching strikes from within populated residential areas'; using 'hospitals for military purposes'; setting up bases 'in schools in towns and villages in Donbas and in the Mykolaiv area'; and failing 'to take feasible precautions to protect civilians'. As a result, said Amnesty, Ukraine has 'turned civilian objects into military targets'.
Amnesty has long been a shrilly self-righteous campaign group, given to producing myopic, unhelpful statements and reports. Think back to 2015, when it accused the Kurdish People's Protection Units of war crimes in Syria, while ignoring the slightly bigger problem of their opponents, the Islamic State, which was then cutting a murderous dash across the Middle East. Or think back to earlier this year, when it decided to single out, label and demonise Israel as an 'apartheid state'. But even by Amnesty's own standards, accusing the Ukrainian army of turning civilians into military targets is damaging and breathlessly stupid.
Amnesty really shouldn't need telling, but it was Russia that actually invaded Ukraine. Its armed forces have subjected Ukrainian towns and cities, especially in the eastern Donbas region and southern port towns, to near constant aerial bombardment for months. To claim, as Amnesty has now done, that Ukraine has turned civilians into military targets is to ignore the fact that Russia already did that when it started shelling and firing missiles at them.
Indeed, as plenty of critics, Ukrainian and non-Ukrainian, have since explained, there's a good reason why Ukrainian forces are operating in civilian areas – they are defending them. They are responding to the strategic decision of the Russian military to attack civilian areas and destroy civilian buildings. The Ukrainian army is not attempting to use Ukrainians as human shields. It's trying to defend Ukrainian towns and cities against an aggressor.
That's why, for instance, Ukraine has been using anti-aircraft systems in towns and cities – to protect them against aerial bombardment. As deputy minister of defence Hanna Maliar explained last week, if Ukrainian forces were only based outside urban settlements, as Amnesty suggests they should be, 'Russian armed forces would simply sweep in unopposed'.
Amnesty's claims that the Ukrainian military's use of schools is endangering civilian life are equally wrongheaded. As the Guardian notes, schools have been closed ever since the invasion began, and children have been learning, where possible, remotely. The military's use of schools is not some sinister attempt to use children as a shield against Russian aggression. The rather more prosaic reason, as one Ukrainian commander explains, is that schools provide the necessary facilities to accommodate masses of new recruits, from showers and multiple toilets to large kitchens and dining areas.
In fact, the whole press release is bizarre. Aside from an admission that Ukraine's military presence in civilian areas does not 'justify' Russia's actions, the press release reads as if the Ukrainian military is itself the problem here, as if it is bringing death and destruction upon itself for no apparent reason. As if, in short, Russia has not actually invaded Ukraine and is not engaged in its conquest.
Since it published its claims, Amnesty has been subject to near universal criticism. Ukrainian president Volodymyr Zelensky rightly said that Amnesty is trying to 'shift the responsibility from the aggressor to the victim'. But perhaps even more damning was the response from Amnesty International's own Ukrainian arm. Its head, Oksana Pokalchuk, announced her resignation on Friday, claiming her team had not been involved in preparing the report. 'If you don't live in a country that's been invaded by occupiers who are tearing it apart', said Pokalchuk, 'you probably don't understand what it is like to condemn the defending army'.
Tellingly, just about the only people to welcome the report were Russia's leaders. 'Amnesty confirms Ukraine tactics violate international humanitarian law and endanger civilians', tweeted the Russian Embassy in the UK. Russian state TV was more openly gleeful, with Yevgeny Popov, a presenter on Russia-1, declaring that 'even the international crooks and scoundrels of the so-called human-rights organisation Amnesty International have accused Ukraine of violating the laws of war'.
When your biggest cheerleaders are an invading army, intent on conquering a sovereign nation, it's probably time to question whether you're doing more harm than good.
Tim Black is a spiked columnist.
To enquire about republishing spiked's content, a right to reply or to request a correction, please contact the managing editor, Viv Regan.