No, Israel is not an 'Apartheid' state
Amnesty's new report is a shameless attempt to demonise and criminalise a single nation.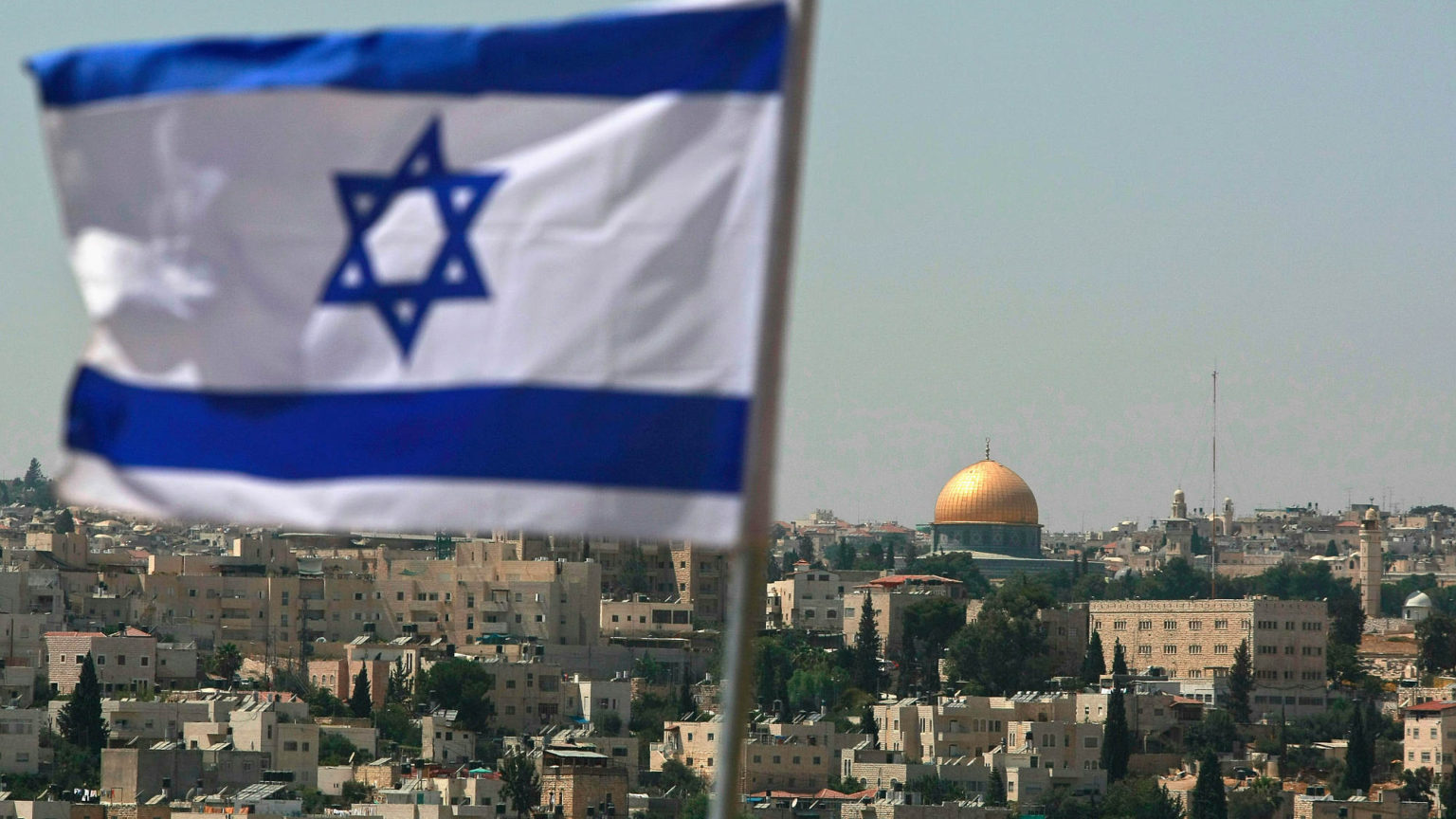 A new Amnesty International report accuses Israel of practising Apartheid. This much we know. But while it is almost universally assumed that Amnesty is claiming Israel resembles the infamous South African Apartheid regime, Amnesty actually shies away from making this charge.
This will almost certainly surprise those who have followed the white-hot debate around a report that uses the word 'Apartheid' 630 times in its 280 pages. Even before it was released anti-Israel activists were crowing that it confirmed all their darkest accusations against Israel. Israel's supporters, while vehemently rejecting the charge, still tended to take it at face value. Their main line of defence was to argue that the comparison with the old South African regime was dishonest.
But if the report is read carefully, a remarkable caveat emerges. Twice in the report – in the executive summary and in the methodology – it is subtly but explicitly acknowledged that Israel does not resemble Apartheid South Africa. For example, on page 37 it says:
'Amnesty International notes and clarifies that systems of oppression and domination will never be identical. Therefore, this report does not seek to argue that, or assess whether, any system of oppression and domination, as perpetrated in Israel and the OPT [occupied territories], is, for instance, the same or analogous to, the system of segregation, oppression and domination as perpetrated in South Africa between 1948 and 1994.'
This passage has to be read carefully to appreciate how remarkable it is. It would naturally be unreasonable to claim that any political regime would be identical to that of Apartheid South Africa. But the report is also asserting that Israel's 'system of oppression' is not 'analogous' – that is, similar in certain respects – to South Africa's Apartheid regime
But those following the media coverage of the report, and indeed reading much of the report itself, would naturally draw the conclusion that Amnesty is arguing precisely that Israel's behaviour is analogous to that of Apartheid-era South Africa. Yet Amnesty explicitly disavows that claim twice. It is an act of sophistry that would put even the sneakiest of politicians to shame.
This of course raises the question of how Amnesty can maintain the charge of 'Apartheid' while explicitly rejecting the analogy with South Africa. The answer is that since the 1970s the term 'Apartheid' has been redefined in international law to mean something other than South Africa's Apartheid regime. In broad terms it now means institutionalised racial discrimination.
But if Israel is charged with institutionalised discrimination – an accusation that could be levelled against many other regimes – why give it the special label of 'Apartheid'? Why not discuss whether and in what ways Israel is claimed to be discriminatory? The assessment could then be made or debunked on its merits.
The answer is that the term 'Apartheid' is being used as a moral signifier. It is a coded way of saying Israel is morally worse than virtually every other nation on Earth. (Although Amnesty has also accused Myanmar of practising Apartheid, that receives scant attention).
If the comparison was viewed from a broader political perspective, it should be clear that Israel and Apartheid South Africa are entirely different. Indeed, it is notable that the nature of the old South African regime is rarely probed in such discussions.
The key feature of South African Apartheid was that it was essentially an elaborate system for the exploitation of black labour. There were relatively few whites and a large black population in a country that possessed vast mineral wealth. Therefore, a system of discrimination was devised which allowed for South Africa's rapid economic development under white-minority rule. The arrangement was developed under British rule before South Africa became independent in 1948.
Features of what in South Africa was sometimes called 'petty Apartheid' – such as separate park benches for blacks and whites, as well as bans on intermarriage – were central to the way Apartheid worked. Such rules were important because they enabled the regime to focus on what was its key requirement: disenfranchising black labour so that the government could more easily regulate the movement of workers. In that sense, Apartheid, while morally abhorrent, was entirely rational in terms of its internal logic. Apartheid was essentially an elaborate system of oppression and racial discrimination motivated by the drive for economic domination.
The nature of Israeli society is completely different. It emerged as a haven for Jews escaping from the most brutal anti-Semitism in Europe and later hostility within the Arab countries. The driving force was never the exploitation of Palestinian labour. Indeed, in some instances Israel could be justly accused of doing the opposite: excluding Palestinian labour from its workforce.
Israel's main motivation is defensive. It fears destruction by hostile forces. The main threat nowadays is Islamic fundamentalism in the form of Hamas in Gaza and Hezbollah in Lebanon. These organisations in turn have outside backing from countries such as Iran and Qatar. The dynamics affecting Israeli society are entirely different from those that drove South Africa.
None of this means Israel is perfect. On the contrary, it is possible to find many faults with Israel, including instances of discrimination. And the Israeli authorities' widespread use of administrative detention (imprisonment without trial) contradicts basic legal norms in a free society. Nevertheless, the Amnesty report is one-sided and its comparison with South Africa misplaced.
There are many ways in which the position of Palestinians in Israel, particularly those with Israeli citizenship, would be inconceivable for blacks in Apartheid-era South Africa. Blacks were barred from serving as MPs in the South African parliament, yet there are Arab MPs in Israel's ruling coalition. Israel has also had Arab citizens sit on its supreme court – something that was unheard of for blacks in South Africa. And Arab-Israeli doctors are ubiquitous in Israel's hospitals.
Amnesty also criticises Israel for disqualifying electoral candidates who support an armed struggle against it. Yet it is hard to think of many states where this would be allowed. This is indicative of some of the many double standards apparent in the report.
And it slams Israel for using lethal force against protests on the border fence separating Gaza and Israel. Yet it is clear that armed Hamas activists played a key role in provoking such conflict. This habit of putting all the blame for the problems in the area on Israel permeates the report.
Unfortunately, the framing of Amnesty's report makes it impossible to have a rational debate. Amnesty's goal is not to understand but rather to criminalise Israel. It explicitly accuses Israel of the 'crime against humanity of Apartheid' and calls for individual Israelis involved to be held criminally responsible. It also demands Israel be hauled before the International Criminal Court.
Despite the highfalutin rhetoric, Amnesty is engaged in an act of deception. It is practising political name-calling rather than serious analysis of a complex and tragic situation.
Amnesty is itself guilty of the most gross discrimination – it is holding Israel to a different standard to every other country.
Daniel Ben-Ami is an author and journalist. He runs the Radicalism of Fools, a new website untangling and challenging contemporary anti-Semitism. Follow him on Twitter: @danielbenami
No paywall. No subscriptions.
spiked is free for all.
Donate today to keep us fighting.
Donate online
Picture by: Getty Images.
To enquire about republishing spiked's content, a right to reply or to request a correction, please contact the managing editor, Viv Regan.