Rishi's arrogance will cost him the leadership
Despite its ultra-slick appearance, his campaign has been a disaster from start to finish.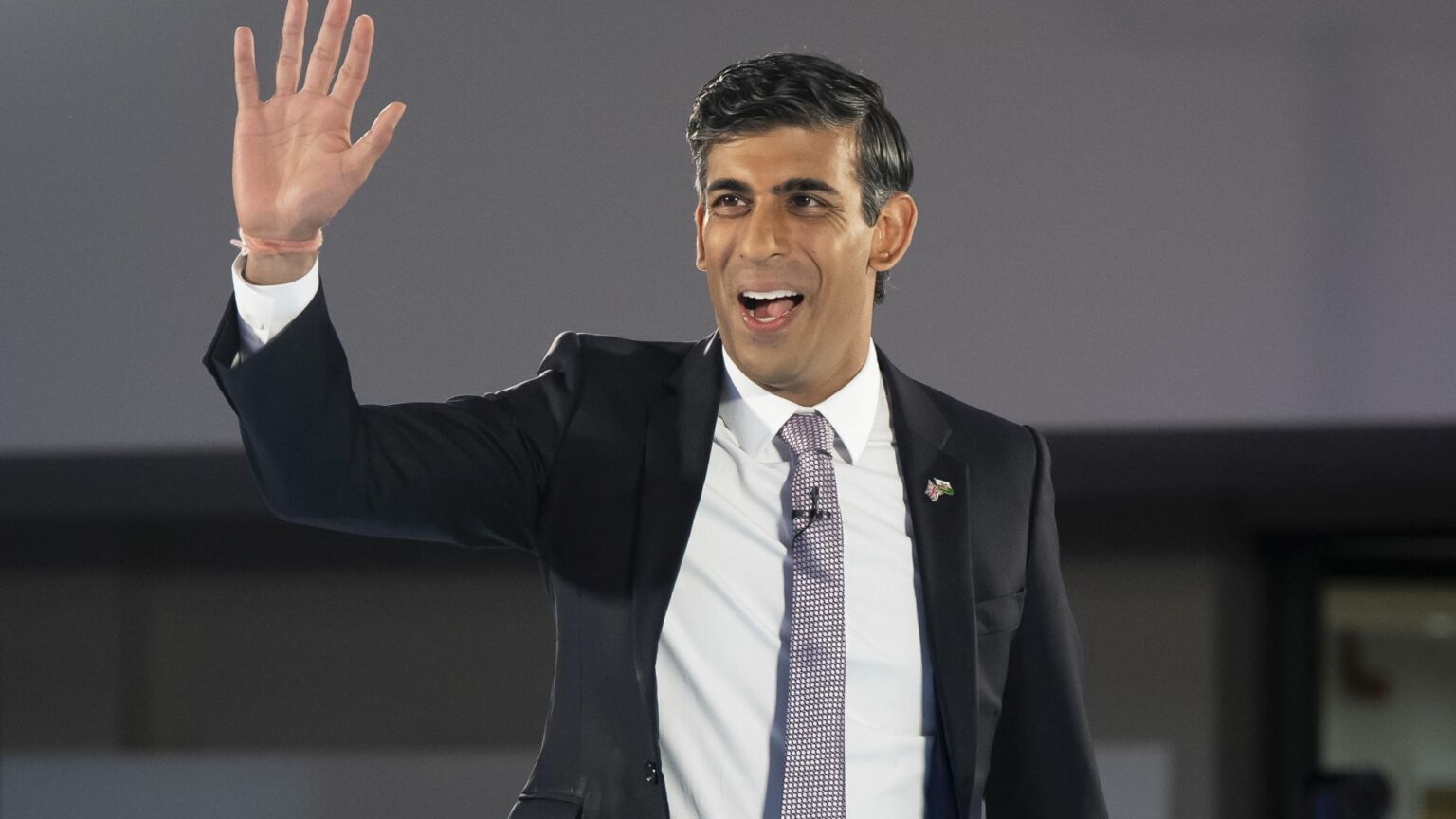 Supporters of Rishi Sunak's leadership campaign are putting on a brave face. They're now saying that his strong showing in last night's head-to-head with Liz Truss was a game-changing moment. It really wasn't.
The audience for last night's Sky News debate was mainly drawn from the 10 per cent or so of Tory members who had yet to make up their minds on who to support. So it was unsurprising that on a show of hands they broke heavily for Sunak, who had just delivered his best televised performance of the campaign so far.
But even if this undecided tenth swings more generally behind the former chancellor, say by a two-to-one ratio, then based on the latest surveys from YouGov and Conservative Home, that would still leave him on course to lose the members' ballot by 65 to 35.
I doubt he even will do that well. Because the truth is that his campaign, despite its ultra-slick appearance, has been a disaster from the outset, revealing a stunning deficit of political tradecraft on his part.
The first deadly political sin was committed by Sunak months before the contest began. Sunak very publicly broke the rule that 'thou shalt not covet thy neighbour's job' way back at the start of February.
When Boris Johnson was really up against it amid the Partygate scandal, the PM made a jibe in the House of Commons about Labour leader Keir Starmer having failed to prosecute Jimmy Savile when he was director of public prosecutions. During the height of that furore, which saw Downing Street aide Munira Mirza resign in protest, Sunak declared at a press conference: 'I wouldn't have said it.'
That response invited people to contrast the reality of Johnson as PM with the idea of Sunak doing the job. Yet Sunak said nothing to address Starmer's wildly personal and provocative attack on Johnson that had caused him to lash out. 'Just as he has done throughout his life, he has damaged everyone and everything around him', Starmer said in the Commons. Apparently, Johnson was just supposed to take that and not respond in kind.
From that moment onwards, the then chancellor was a marked man, not only in the eyes of Johnson's Downing Street inner-circle, but also in the eyes of the wider party membership.
Soon afterwards, a series of revelations emerged about the Sunak family's financial affairs – such as, his holding of a US green card and his wife's tax-reducing non-domiciled status – all of which undermined his status as the obvious Tory heir apparent. Allowing himself to be pictured filling up the downmarket car of a supermarket worker as if it was his own further underlined a growing sense that Sunak was not all that he seemed.
Yet rather than learn his lesson and row in behind the boss when things really got tough in July, Sunak seems to have concluded that being the cabinet minister whose resignation was seen to bring down Johnson would give him some kind of first-mover advantage.
That was another disastrous misstep that showed his misunderstanding of the wider Tory tribe. Polls subsequently showed that most Conservative members did not want Johnson to be ousted.
Mistake number three was to focus on establishing himself as the early frontrunner in the race by announcing MPs' endorsements en masse, rather than gradually unveiling them in ones and twos. This merely increased the scrutiny around his candidacy compared to all the others. It helped to build an 'Anyone But Rishi' mood among the grassroots and among some of his more outspoken senior colleagues.
Mistake four was to feed the growing sense of his personal arrogance by… being personally arrogant. On the day that he and Liz Truss were confirmed as the final two in the contest, he put out a campaign video in which he claimed that only he could beat Labour and Keir Starmer, effectively branding Truss a loser on the basis of barely any actual evidence.
Sunak followed that up with a series of hysterical attacks on her economic strategy, describing it as 'not moral and not Conservative'.
Sunak then constantly interrupted and belittled her during their first – and most important – head-to-head televised debate on BBC One. This Rishi, in his open-necked shirt and banker's bespoke suit, no longer carried the air of an ideal son-in-law, but was instead channelling Kendall Roy, the psychotically ambitious wannabe successor to the patriarch in the TV series, Succession.
Though Sunak put on a tie and displayed more manners in subsequent debates against Truss, he nonetheless maintained his arrogant and uncollegiate approach towards her.
Earlier this week, he overhyped his response to her u-turn on a proposal to introduce regional pay in the public sector, falsely claiming she had planned to reduce existing pay rates for millions of public servants outside London.
And after misrepresenting remarks about interest-rate rises by her informal economic adviser, Professor Sir Patrick Minford, Sunak went to the extreme length of concocting an online mortgage-payment calculator that purported to tell users how much worse off they would become under a Truss premiership.
Sunak did all of this when it was obvious that Truss was the red-hot favourite to become prime minister. The membership now has the clear impression that Sunak is willing to put his slim chances of turning around his leadership campaign above the wider interests of the party. This is bound to further depress the vote share he wins.
More execrable still was Sunak's mid-campaign attempt to present himself as some kind of anti-woke warrior, when he had never said anything substantial about the need to resist the militant trans movement or any other aspect of the identitarian left before the campaign. Indeed, back in the spring he repeatedly dodged an on-air request from radio host Julia Hartley-Brewer to give his own definition of the word 'woman'.
Polling now shows that Truss fares much better in head-to-heads with Starmer than does Sunak, destroying one of Sunak's main arguments. Unsurprisingly, her team is delighting in sharing these findings in social-media infographics.
The erstwhile boy wonder let all the adulation go to his head, turning himself into a repellent figure in the eyes of the Conservative Party grassroots. As the chap seen to have wielded the knife against the incumbent leader and who then treated his chief opponent in the leadership race with open contempt, he is not well-placed to reunite the party. That hardly matters now because he won't be getting the opportunity to try.
Patrick O'Flynn is a former MEP.
To enquire about republishing spiked's content, a right to reply or to request a correction, please contact the managing editor, Viv Regan.