The revolt against Drag Queen Story Hour
Parents are right to challenge the indoctrination of their children.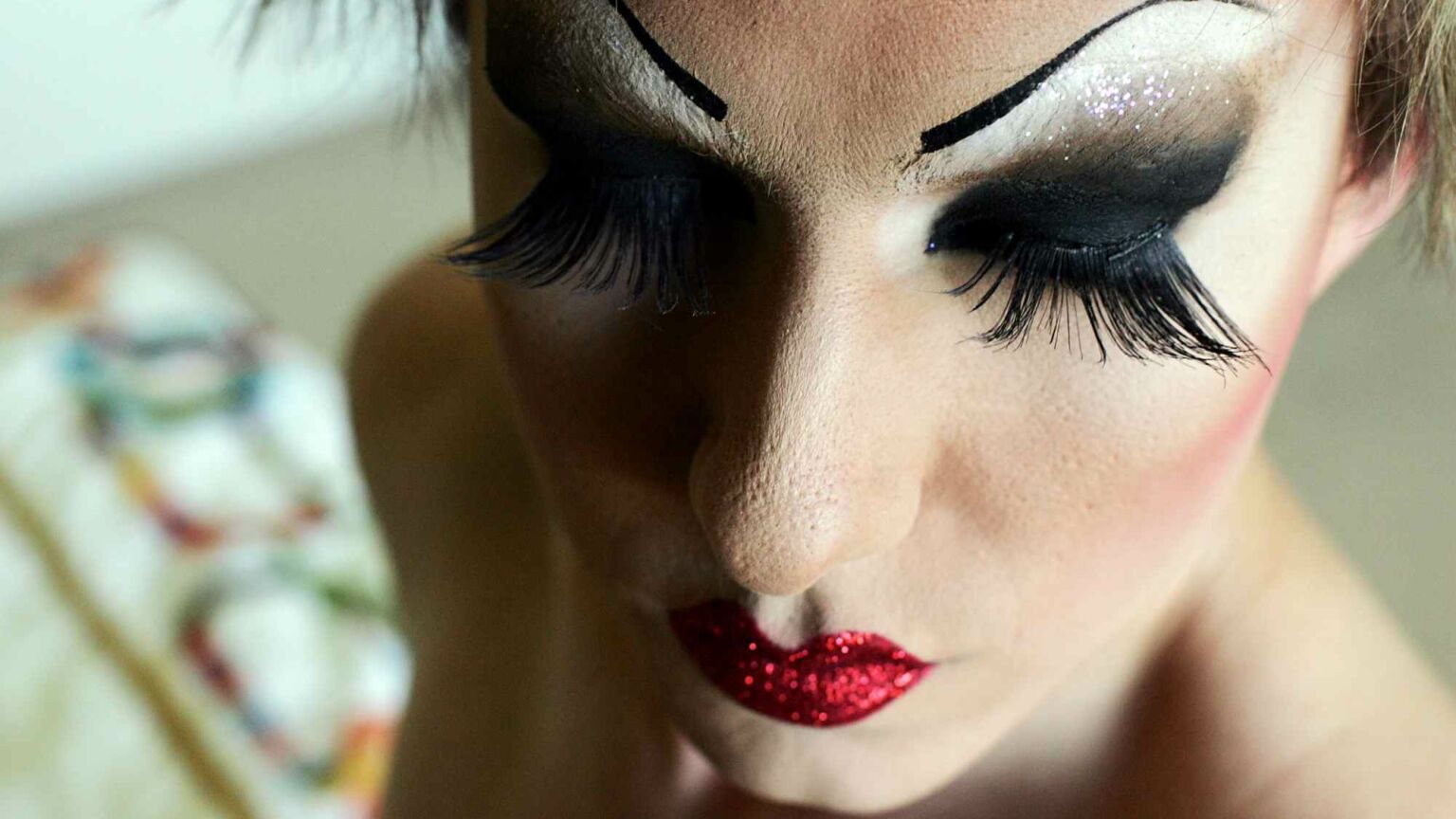 The project of exposing children as young as three and four to topics related to sexuality and gender has acquired momentum in recent years. Time and again, gender-identity entrepreneurs declare that it is never too early to talk to children about these issues. They continually interpret children's behaviour through the prism of an adult narrative. They want to 'educate' – that is, indoctrinate – young children to interpret their feelings in line with what is described as an 'inclusive' and 'genderfluid' outlook.
Gender-identity zealots are constantly targeting children with propaganda that masquerades as disinterested research. LGBT advocacy organisation Stonewall now goes so far as to insist that evidence shows 'that children as young as two recognise their trans identity'. In pushing this fantasy research, Stonewall hopes to transform the way that nurseries socialise young children.
Stonewall complains that 'many nurseries and schools teach a binary understanding of pre-assigned gender'. It asserts that 'LGBTQ-inclusive and affirming education is crucial for the wellbeing of all young people'. In other words, it objects to a nursery treating those in its care as boys and girls. Stonewall's aim is to abolish the age-old practice of treating children in accordance with their biological sex, in favour of assigning them the status of neutral, non-binary entities.
In the parallel universe inhabited by Stonewall, toddlers are busy cultivating their trans identity. In previous times, the absurdity of portraying two-year-olds in this way would provoke incredulity and mockery. However, sections of contemporary society have bought into the gender propaganda. Many in positions of authority seem to have lost sight of the distinction between childhood and adulthood.
The project of detaching children from their biological sex is aggressively promoted by projects like Drag Queen Story Hour, which is aimed at primary-school children and is currently touring UK libraries. The objective of these sessions is not so much to cultivate a love of reading as it is to promote the dogma of transgenderism.
The Drag Queen Story Hour movement began in America in 2015. It aims to promote 'queer role models' and the 'genderfluidity of childhood'. According to the founder of the UK version of this movement, the stories the drag queens impart 'celebrate the diversity found among human beings, and the delivery of these stories is a celebration of communities who have been historically marginalised and have historically had their voices silenced'.
The supporters of the movement argue that the 'performances are very similar to pantomimes, except they are explicitly literacy-focused and support inclusivity in communities and an interest in reading'. But the only similarity that these performances have with pantomimes is that both involve a man dressed up as a woman. Unlike Drag Queen Story Hour, pantomimes have no ulterior motive other than to entertain the audience. Nor are pantomimes explicitly adult and sexual in nature, as drag shows typically are. The pantomime is a format that is entirely devoted to entertainment. Drag Queen Story Hour, by contrast, is aimed at communicating a political message.
Advocates of Drag Queen Story Hour know that many parents are reluctant to expose their children to these political campaigners disguised as storytellers. In recent weeks, there have been numerous protests at libraries holding these events by parents and other concerned adults. In response to these protests, supporters of Drag Queen Story Hour have adopted this tactic of deflecting any concerns by pretending that these performances are just like pantomimes.
Recently, a webinar was organised by national body Libraries Connected, for library staff to share advice on 'managing controversial events'. The more than 100 librarians participating in this webinar were told how to handle angry parents worried about the sexualisation of their children through drag events. Reportedly, one of the speakers suggested that parents and protesters could be fooled if the term drag queen was replaced by pantomime dame. The librarian in question, from Cheshire West and Chester, told the webinar that 'we've always said pantomime dame because we don't want protesters outside our building'.
If groups of parents had not protested against Drag Queen Story Hour in recent weeks, then its campaign of indoctrination would have gone unnoticed in the UK. Even now, most people are unaware of what is going on in libraries and in some schools. This is why it is so important that the public becomes more aware of the issues at stake.
If we continue to encourage children to cultivate their gender identity we will condemn them to a life of confusion and a state of permanent identity crisis. Parents need to have the courage to stand up for their children and protect them from these gender entrepreneurs. We need to send them a message: leave the kids alone and let children be children.
Frank Furedi's The Road to Ukraine: How the West Lost its Way will be published by De Gruyter in September 2022.
To enquire about republishing spiked's content, a right to reply or to request a correction, please contact the managing editor, Viv Regan.