Our woke civil service is frustrating democracy
As a former senior official, I have seen how far civil servants will go to push their own agenda.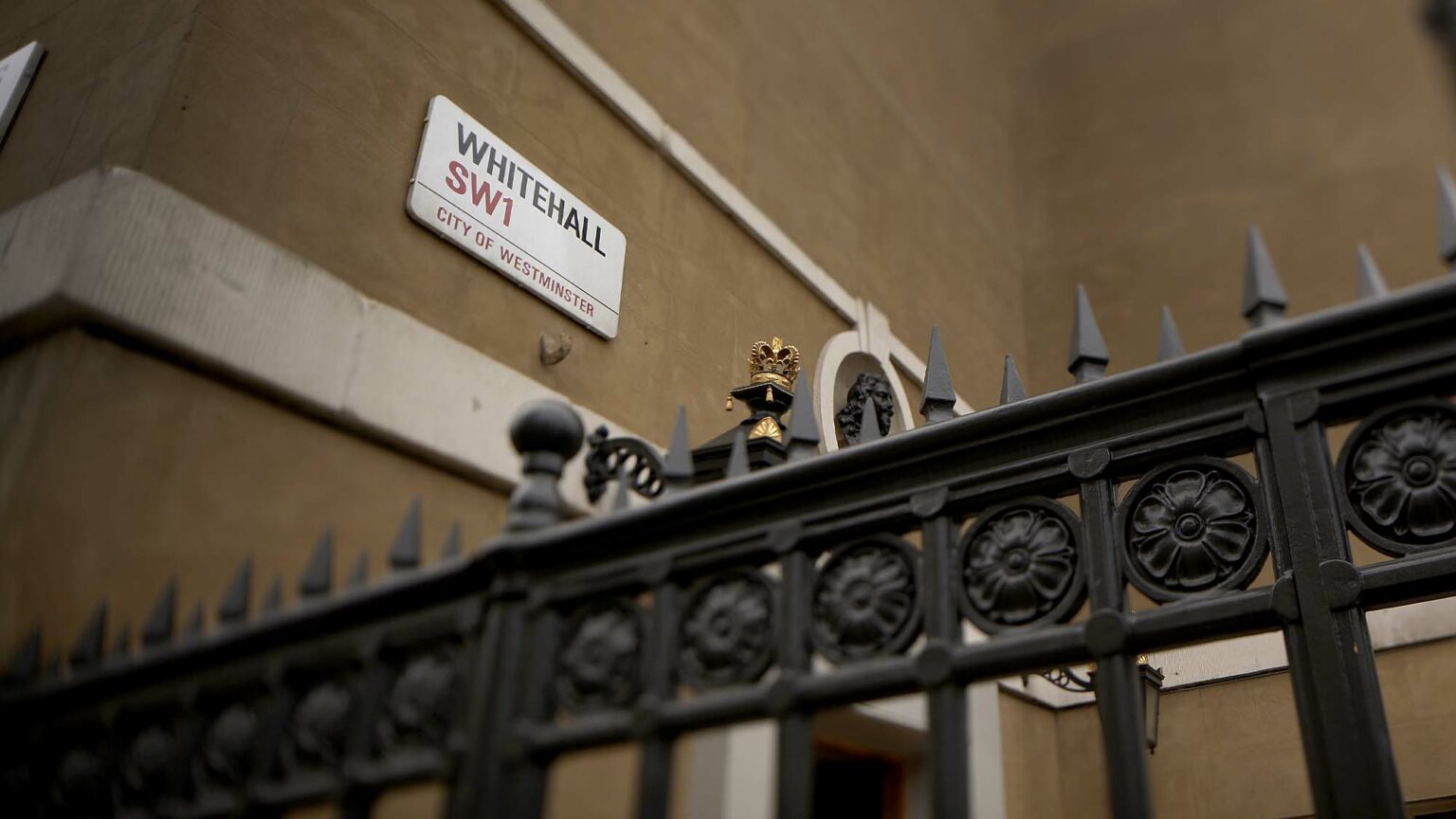 A few years ago, I was amused to read an article in The Times quoting senior Whitehall sources responding to a report I had written for the government, which excoriated the competence of those very same civil servants in tackling terrorism. My report recommended that ministers should have an independent adviser on counter-terrorism because I was so concerned by the poor quality of information they were receiving from officials, who were either unable or unwilling to pass on bad news. The Times source said this recommendation was being resisted, in case I was the person appointed as the independent adviser.
And so when I read former equalities minister Kemi Badenoch's candid description of mandarins preventing her from asking difficult questions about the Tavistock clinic, which runs the NHS's gender-identity service for children and young people, I recognised this farcical mendacity immediately. At the Tavistock, a dangerous and destructive transgender ideology took hold. This encouraged the clinic to 'affirm' children's confusions about their gender, which resulted in many distressed young people suffering significant physical and emotional harm. The NHS announced last week that it is, rightly, planning to shut the clinic down.
During her time as equalities minister, Badenoch was assured by senior officials that everything was just fine at the clinic and that there was more than a hint of 'transphobia' in the many concerning reports that were leaking out. She writes that she was advised 'repeatedly' that meeting Keira Bell, one of the victims of this state-funded ideology, would be 'inappropriate'.
This is a familiar theme from my years as a senior government official. Civil servants will sometimes do everything possible to stop or at least slow the designs of the elected politicians who are supposed to be running their departments.
As well as the civil service's own intransigence, Badenoch also identifies a troubling tendency among some ministers to collude with officials by never questioning their advice and by kicking difficult decisions into the long grass.
Back in 2016, when my terrorism report landed on the desk of Badenoch's former boss, Michael Gove, I described the failures of senior officials to get a grip on national security as stemming from a toxic mixture of arrogance and ineptitude, with a side order of institutional timidity. I'm not sure how much has changed since then.
Ministers have virtually no operational control over who leads key delivery departments. In particular, they do not control how civil servants are promoted into senior positions. With rare and mostly uninspiring exceptions, a networked group of intellectually and politically identikit candidates always seems to rise through the ranks.
In the prison service, the institution I'm most familiar with, I joined ambitious young prison governors on their path through the much-vaunted Cambridge criminology masters course, which at the time amounted to little more than a finishing school for progressives seemingly more concerned with ameliorating the pain caused to prisoners by incarceration than with how to properly command a law-enforcement agency. This was the same academic-professional cartel that allowed Usman Khan, a terrorist who was known to be high risk, to be released from prison. He then went on to murder two young graduates, Saskia Jones and Jack Merritt, at Fishmongers' Hall in London Bridge in 2019. In the same prison that had housed Khan, barely a few weeks later, a prison officer came within seconds and millimetres of being murdered by Islamist terrorists dressed in fake suicide belts. Yet the officials running our prisons, as well as those who give advice to ministers, turned a blind eye to these dangers.
Last year, around the same time as the inquest into the Fishmongers' Hall attack revealed catastrophic naivete in the prison system and elsewhere, newspapers reported on the prison service's launch of 'intersectionality toolkits' for staff. Meanwhile, the director general of prisons was photographed 'taking the knee' outside a Victorian prison – one which is notoriously awash with violence and drugs, and where staff often struggle to hold the line against anarchy. Seeing all this, the then justice secretary, Robert Buckland, was said to be 'at the end of his tether'. It became clear that senior officials were far more interested in pursuing their own politics than in tackling the real problems on the ground.
This Whitehall groupthink will be a problem for the new administration when we get our next prime minister. Many senior public-sector leaders now take their instructions on policy from internal networks of activists. This is not endemic, but it is entrenched. Myriad publicly funded pressure groups, like Stonewall, are now a part of the policymaking machine. But even the current government's efforts to divest from them will not be enough. Officials that don't agree are still held in thrall to these groups through fear of career-cancelling allegations of anything ending in 'phobia'.
There's far too much going wrong in far too many parts of the civil service to tolerate business as usual. We can't keep letting ministers' intentions be buried using the bureaucratic black arts. Worse still, our politicised mandarin class will recognise that with only two years of Tory government likely to be left in the tank, there could be another, perhaps more palatable, regime around the corner, which will share the civil-service consensus. Those at the top now are the sons and daughters of Blairism in its pomp, while those who disagree, like myself, are like the mad aunt boarded up in the attic.
Criminally stupid austerity cuts and a merry-go-round of ineffectual ministers must also share the blame for the present malaise, where nothing seems to work for the average citizen – from passport renewals to waiting times in A&E to having police forces more interested in pronouns than burglary.
The truth is we don't have a 'Rolls Royce' civil service anymore. Ministers often insist we have the best civil service in the world. But when we see the disturbing example Kemi Badenoch describes, of an emerging child-protection scandal that was deliberately ignored by the very people who should have been alerting her and her colleagues, something has gone very, very wrong.
I have no doubt that many of the officials who stood in the way of the full truth emerging about the Tavistock clinic believed they were on the 'right side'. But what is now becoming clear is that ideologically inspired inertia, maintained by a critical lack of viewpoint diversity and simple courage, has resulted in preventable harm. And if you think this is an isolated incident, then just ask those apparently disposable kids in Rochdale or Rotherham.
As we see across our beleaguered public services, in this case and many others, being seen as a 'good' person is not remotely the same as doing good.
Ian Acheson is a former senior civil servant at the Home Office.
To enquire about republishing spiked's content, a right to reply or to request a correction, please contact the managing editor, Viv Regan.