Women are not victims of the menopause
Making menopause a 'protected characteristic' is insulting to women.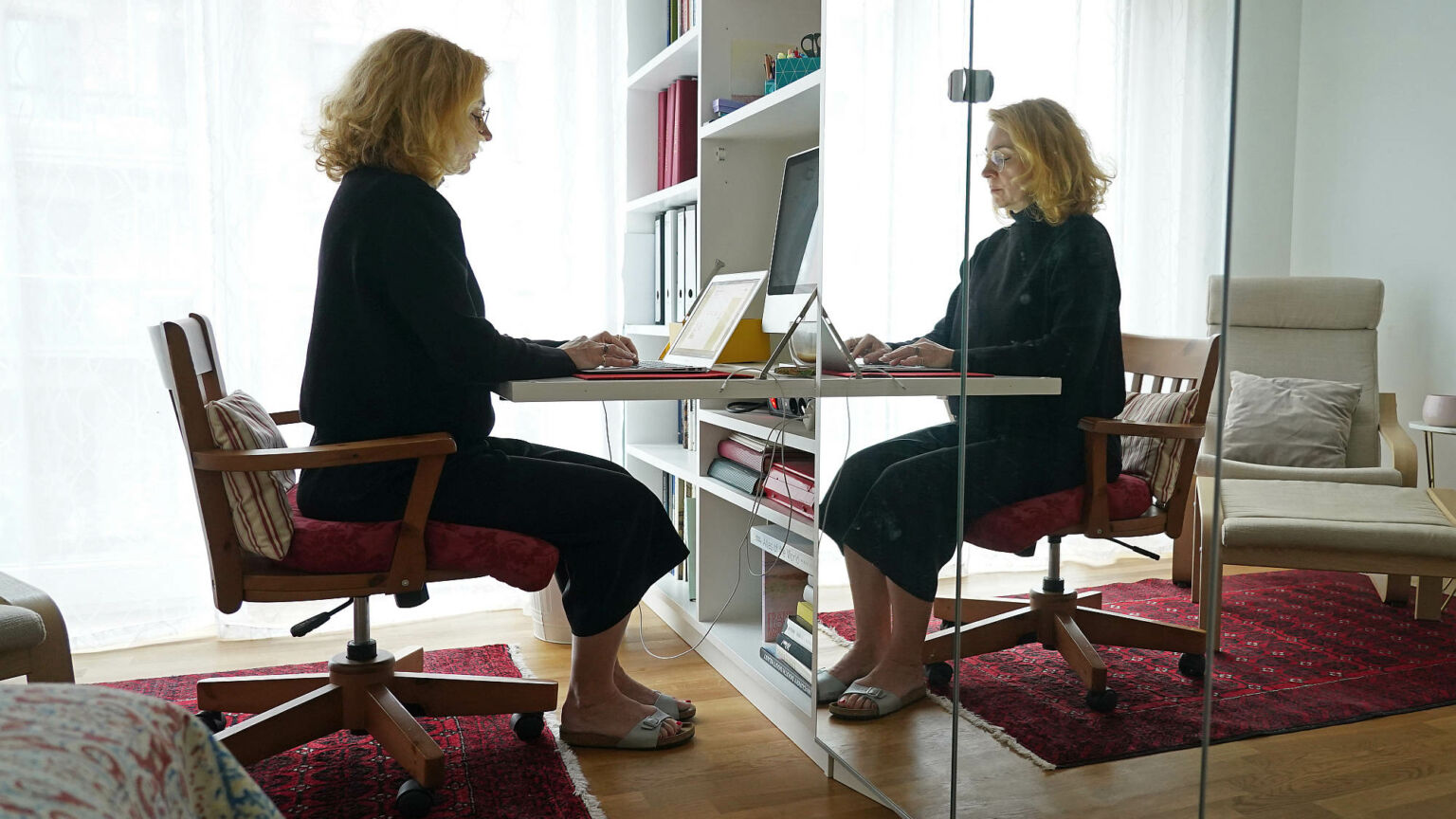 Last week, the British Psychological Society called for social class to be made a legally protected characteristic. This week, MPs want menopause to be protected, with employers required to make 'reasonable adjustments' to accommodate the specific needs of menopausal women. It seems there really is no issue, whether biological, cultural or political, that isn't deemed solvable by ever more equalities legislation.
Campaigners point to the fact that pregnancy is a legally protected characteristic and argue that including menopause in the Equality Act 2010 is an obvious extension. But there are some important differences. Not all women get pregnant, but those that do find it has a major impact on their capacity to work – if only for a short period either side of giving birth. Maternity leave, and the right to attend medical appointments while pregnant and avoid hazardous tasks, are important and hard-won legal gains. But menopause is not the same as pregnancy. It generally lasts far longer than nine months and affects women differently. Rather than being a defined event, menopause is more a vague life stage.
MPs demanding legal changes are responding to a report that suggests 'highly skilled and experienced' women are giving up work, with knock-on effects on the gender pay gap, pensions and the number of women in senior roles. They point to statistics claiming that women with 'at least one problematic menopausal symptom' are 43 per cent more likely to have left their jobs by the age of 55 than those experiencing no severe symptoms. They blame this on employers not supporting menopausal women and so they want a 'special ambassador' to put this right.
But these figures tell only half the story. Covid and lockdowns have led to the sharpest drop in the number of both men and women in work aged over 50 since records began. Over 50s are more likely to have become 'economically inactive' than any other age group. The Office for National Statistics' recent Over 50s Lifestyle Study (OLS) finds that 82 per cent of those who lost or left their job during the pandemic have not returned to work, with men aged 50 to 70 being substantially more likely to have become economically inactive than women (67,000 men to 20,000 women).
This is not all bad news, either. Most over 50s move out of work and into retirement. And it is middle-class professionals who are most likely to have quit the labour market, a group the OLS suggests has increased its savings more than any other.
But MPs are clearly not letting facts get in the way of an opportunity to campaign about the menopause – an issue that has already been much discussed in parliament this year. Labour's Carolyn Harris formed a new All-Party Parliamentary Group on Menopause, declaring, 'the menopause revolution will bring an end to women's suffering'. When the government announced that prescription charges for hormone replacement therapy (HRT) would be reduced, the decision was greeted by cheers from celebrity campaigners.
And now MPs are milking this fashionable cause still further. They want to use the law to tackle the supposed stigma and discrimination around it. To this end, they are calling on the government to 'launch an immediate consultation on introducing menopause as a protected characteristic', as well as a public-health campaign on menopause symptoms, and a pilot 'menopause leave' policy within the public sector.
But where is this stigma exactly? Barely a week goes by without menopause being a national topic of conversation. We've had to put up with public figures, from Nicola Sturgeon to Davina McCall, telling us their 'menopause story'. As soon as female celebrities hit middle-age it seems obligatory for them to come out with a book, cook book or television show sharing words of wisdom on how to survive the menopause. Stigma? It often seems as if we talk of nothing other than the menopause.
It's time we asked how much of this is actually in the best interests of women. How helpful is it for menopause to be seen as an insurmountable period of 'suffering' when it is something all women go through, some with no symptoms whatsoever? The vast majority of women experience some discomfort that can be relatively easily managed, especially with HRT. At most, one in 10 women experience symptoms so debilitating they consider giving up work. But that's not the impression you get from campaigners.
Of course, women who need medication should have access to it. But as for crying rooms, extra tissues, training courses for bosses, cooling fans, menopause leave and 'special ambassadors'? Spare us, please. Women who have made it through to middle age, juggling work and family, are quite grown up enough to be able to turn down a thermostat or start a conversation with their boss.
When it comes to stigma, it is the portrayal of menopausal women as weeping, wailing, quivering wrecks that does women a disservice in the workplace and beyond. But today this view is far more likely to be driven by MPs and celebrity campaigners than out-of-touch male bosses. The current obsession with the menopause seems driven by a desire to present high-profile, privileged women as victims of biology, society, or both. Making menopause a legally protected characteristic will only exacerbate this further – and it won't do other women any favours whatsoever.
Joanna Williams is a spiked columnist and author of How Woke Won, which you can order here.
To enquire about republishing spiked's content, a right to reply or to request a correction, please contact the managing editor, Viv Regan.