The Brexit-bashers have run out of arguments
Remainers would have us sacrifice democracy for shorter queues at Dover.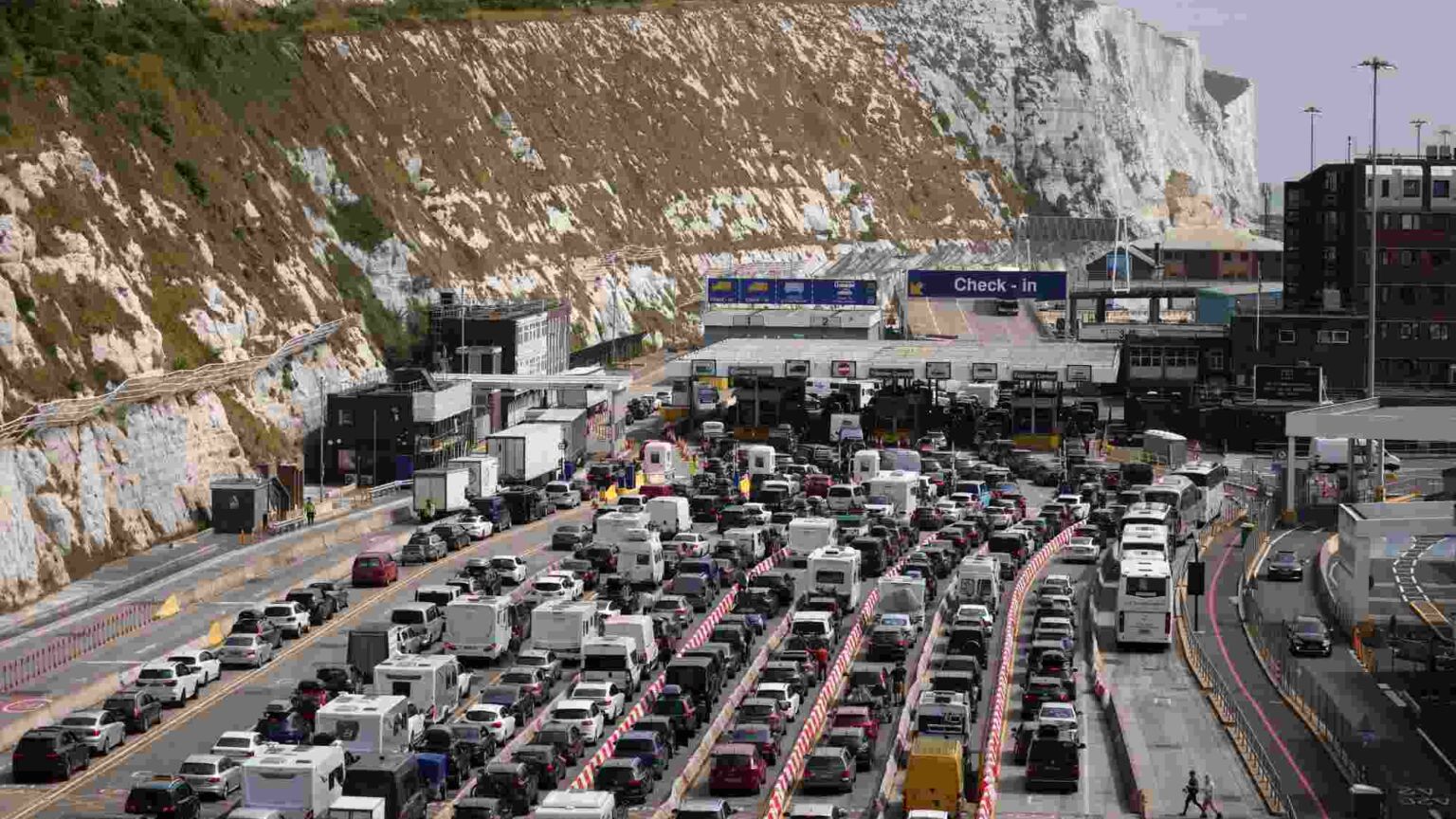 There was a time, even back in those fractious days of 2016, when the Brexit debate was mainly framed in terms of principles. Leavers stressed the importance of democracy, sovereignty, borders and 'taking back control'. And most Remainers emphasised the ideals of internationalism, co-operation and the supposed role the European Union had played in ensuring postwar peace on the continent.
And if the debates were not about principles, they were often about the macroeconomics that would affect our everyday lives. Leavers thought liberation from the EU would allow Britain to forge new trade agreements with countries around the world. And Remainers stressed the importance of remaining in the Single Market and Britain's reliance on labour from the rest of the EU.
Despite the rancour of the debates at the time, they seem strangely lofty and elevated by comparison with today's Brexit 'debates'. Leavers still cleave to the ideas of self-determination and democracy, but Remainers seem to have given up on principles altogether. Their fundamental argument against Brexit now rests on the length of queues at ferry ports and airports.
Read a comment piece or peruse Twitter, and that is Remainers' principal objection to Brexit: 'It's making my holiday difficult!' It just goes to show that there is truth to the charge that Remainers are out-of-touch 'anywhere' people concerned only with themselves.
They still have no grasp of why people wanted to leave the EU. No sense of the EU's supranational, autocratic growth, and the threat it poses to national sovereignty and democracy. Leavers understand what Remainers never have – that there are more important things at stake than the prospect of being stuck in a queue at Dover or Heathrow.
Remainers are being disingenuous, too. At the time of the referendum, they never put forward 'ease of use of airports' as an argument for staying in the EU. And for good reason. Travel from Britain into Europe was never 'frictionless', even in the halcyon days of EU membership.
Britain is not contiguous with continental Europe, and was never in the borderless Schengen Area. Hence, as a daytripper to France in the years before Brexit, I often encountered long queues at passport control at Calais. As one letter writer to The Times put it this week: 'I cannot remember making a single EU journey before 2019 from or to the UK in which I was not subjected to queues, passport and baggage checks. Nothing has changed.'
We all know why there is special disruption at Dover at the moment. The French officials at the Pas-de-Calais have sent too few staff to man the border posts. Many suspect France is trying to make life difficult for us as punishment for Brexit. This willingness to hurt a nation for daring to seek independence from the EU shows why we were right to want to leave it.
---
Something's off about Euro 2022
Well done to the England women's football team, who this week made it to the final of Euro 2022.
Yet despite England's game against Sweden having been watched by 14million television viewers, I can't help feeling that there has been something suspicious and artificial about the disproportionate amount of coverage given to the tournament – not least on BBC television and Radio 4. It has felt inauthentic and insincere, as if the national broadcaster is trying to coerce and cajole us into watching women's football.
The women's game is not remotely as popular as the men's, as the BBC coverage now routinely pretends it is. But that's how wokery works. It's about polite lying.
You can tell there's a woke political agenda afoot because the tournament has been accompanied by EE's 'not her problem' advertising campaign, which calls on men to stop their 'sexist hate'. It seems as if Euro 2022 has been turned into part of the cold war being waged against 'toxic masculinity' and misogynistic men.
Maybe women's football is making a breakthrough, but I fear it won't last. Right now, however, England's success is a rare source of joy in these relentlessly grim times of ours.
---
Cancel culture comes for progressives
Winston Marshall, a one-time victim of cancel culture and formerly of Mumford & Sons, says that even those on the left are being cancelled, or self-censoring for the fear of being cancelled. Speaking on GB News on Tuesday evening, after US comedian Dave Chappelle had one of his shows cancelled at the last minute over his transgender jokes, Marshall said: 'Creative industries on the whole are [full of] progressives, [and] even those getting cancelled now are progressives. Dave Chappelle is a progressive, I'm a liberal… this world's not got conservatives in it.'
Many gender-critical feminists would remind Marshall that erstwhile progressives have been victims of cancel culture for some time now. But it's still a point worth making. Marshall reminds us that invidious and censorious ideologies that at first might come for your opponents may ultimately come for you. At a time when 'free speech' is often vilified and caricatured as a 'right-wing' phenomenon, it is a reminder that it is something that should be valued and cherished by all.
To enquire about republishing spiked's content, a right to reply or to request a correction, please contact the managing editor, Viv Regan.