What did the left expect from Keir Starmer?
This pillar of the Remain establishment has never pretended to side with workers.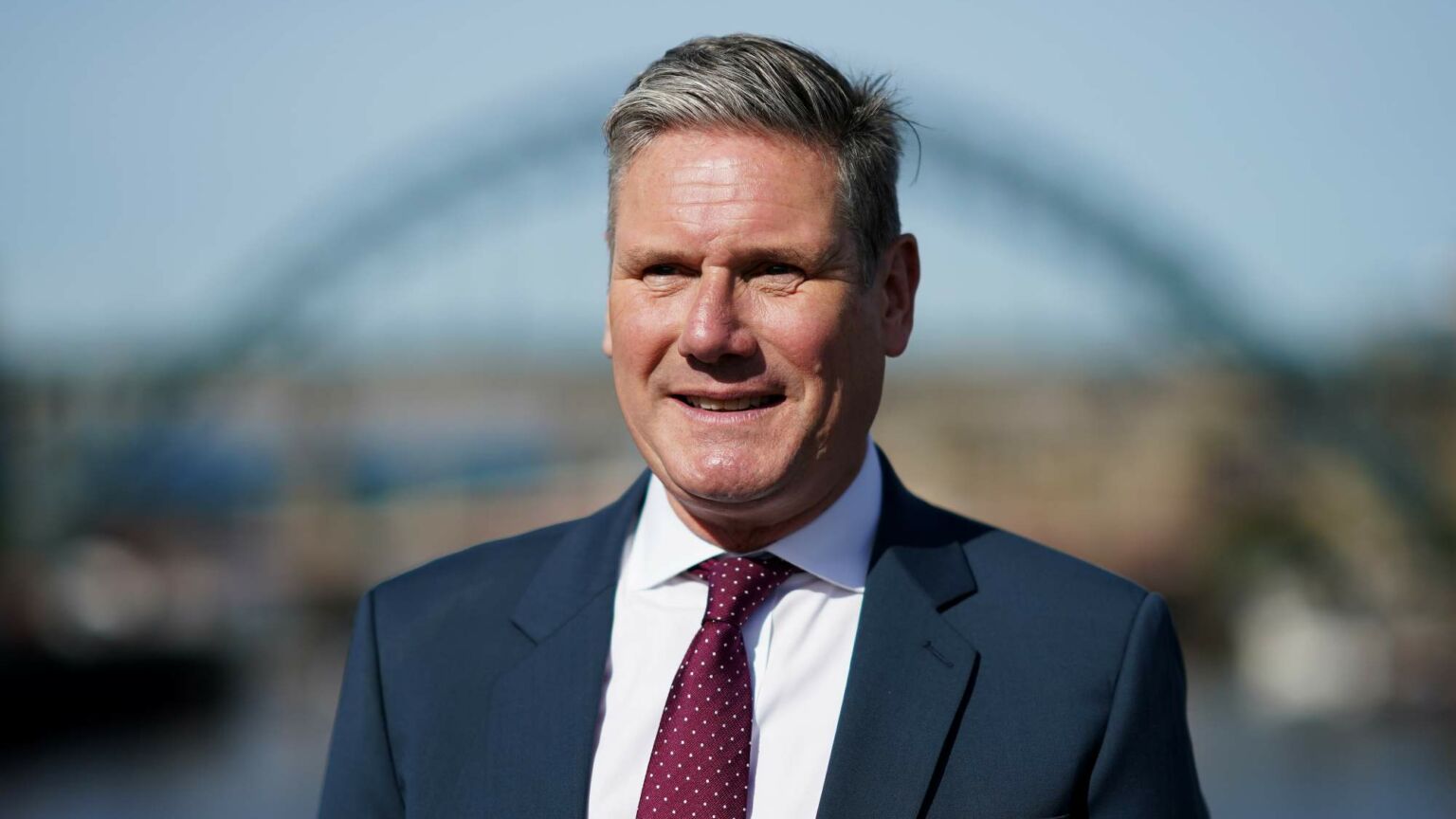 No matter what else the British left has lost over recent decades, it has retained its remarkable powers of self-delusion, particularly when it comes to the Labour Party.
In their latest outburst of fantasy politics, left-wingers have condemned Sir Keir Starmer as a 'scab' and a 'class traitor', after the Labour leader sacked a frontbench party spokesman for doing broadcast interviews from a rail-strike picket line.
What did they expect Starmer to be? A proletarian militant disguised as a posh barrister? In order to qualify as a strike-breaking scab, traditionally the left's ultimate insult, you surely have to be part of a workforce or working-class movement in the first place. Starmer has not pretended to be anything of the sort.
Starmer leads a Labour Party that has no loyalty to or connection with the labouring classes. Starmer's Labour is the party of the metropolitan middle classes. Its leader is far more at home at a north London supper party than a beer-and-curry bash in a Durham miners' hall. So why would anybody imagine he would stand with striking rail workers?
But there is something worse than radical naivety at work here. Starmer's most serious offence against working-class solidarity was his campaign to undermine and overturn the vote for Brexit. Yet in that, almost all of the left was with him – on the side of the Remainer establishment.
The 2016 vote for Brexit, supported by 17.4million voters, was the biggest political revolt from below in modern British history. Millions of working-class voters voted Leave to 'take back control' – not only from the unelected EU elites, but also from the unaccountable UK establishment.
As (anti-)Brexit spokesman in Jeremy Corbyn's Labour Party, Starmer the Remainer campaigned for an imaginary second referendum, in the hope of overturning the result of the real one. Starmer and Labour lined up alongside every section of the British establishment – from the House of Lords to the Supreme Court, from the CBI to the BBC – in trying to deny the democratic will of the majority.
That attempt to subvert Brexit was the ultimate expression of Labour's disdain for working-class voters. Yet the left, led by Corbyn, backed Remain both before and after the referendum, even condemning Leave voters as reactionaries and racists. One working-class organisation that attracted a lot of abuse for backing Brexit was, as it happens, the RMT union now leading the rail strikes.
Yet the left that backed Starmer's betrayal of popular democracy over Brexit is now apparently up in arms about his 'class betrayal' of the rail workers. These people have been breathing the thin air of Planet Labour so long that it has clouded their sense of reality.
Starmer's sacking of Sam Tarry MP, shadow minister for buses and local transport, had far more to do with internal Labour Party politics than any class struggle. It is another sign of how far Labour is divorced from the world in which most people live and work.
Labour spokesmen have said that Tarry was sacked for breaking party discipline and collective responsibility, by giving media interviews on a picket line against the leadership's instructions. Others say that he has been singled out because he is in a relationship with Angela Rayner, Labour's deputy leader and Starmer's main inner-party rival.
And why was Tarry making a show of being on the picket line anyway? After all, he did not turn out to support the first round of rail strikes. So why this belated flash of proletarian conscience? Critics claim that it was a desperate attempt to boost Tarry's radical credentials at a time when the MP is facing a serious threat of being deselected as a Labour candidate by his local party, in Ilford South. One Labour official even suggested it was 'a pathetic, cynical stunt to get sacked'.
Whatever view you take of any of that, this row is really about the 'pathetic, cynical' world of internal Labour politics, rather than anything to do with challenging the cost-of-living crisis in the real world outside.
Starmer's hands-off stance on the rail strikes, which he claims is about Labour acting as a serious 'government-in-waiting', is certainly a serious sign of what working people can expect should Labour ever get into power again. But the Labour left's horror at this sacking confirms how clueless and deluded it continues to be, dreaming of a return to the radical heyday of the 1970s.
Here is one 'lesson of history' the left-wing Labour whingers might learn. If you backed Sir Keir and the rest of the Remainer establishment against the popular Brexit revolt, don't bother trying to pose as a champion of the masses over rail strikes or anything else.
To enquire about republishing spiked's content, a right to reply or to request a correction, please contact the managing editor, Viv Regan.