Monkeypox: it's the public who's being stigmatised
The woke set fears the people, and their alleged homophobic prejudice, far more than the disease.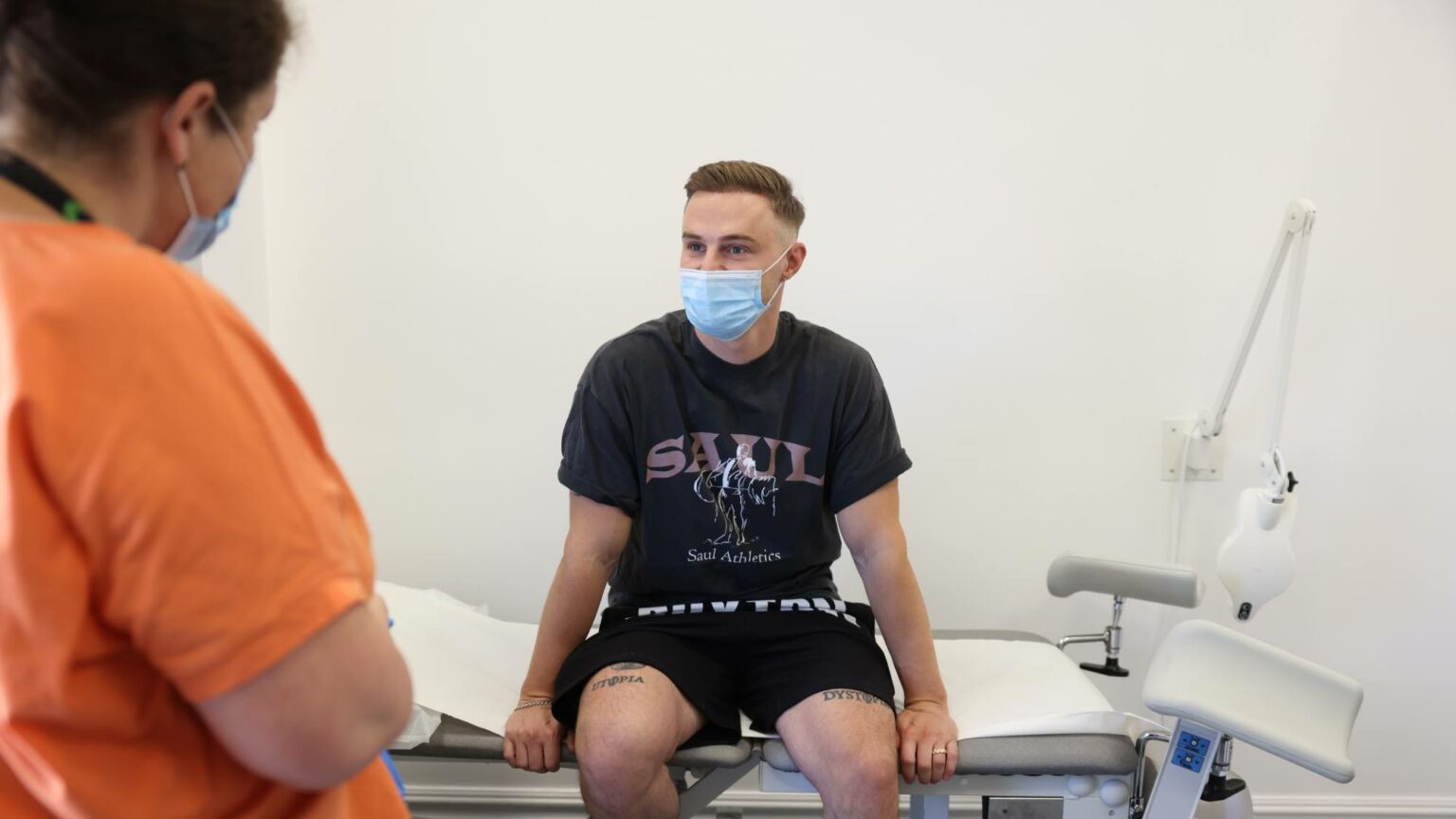 The current monkeypox outbreak has generated a very strange, but telling, response among the right-thinking crowd.
Back in May, when monkeypox cases began to emerge in Europe, achingly woke activists and social-media warriors seemed particularly exercised by how the outbreak was being reported. They were concerned that there was too much focus on the fact that this disease, which is normally confined to parts of central and west Africa, had suddenly spread almost entirely among gay men. Three events and venues in particular were being singled out as 'superspreader' moments – a gay sauna in Madrid, a 10-day gay pride event in the Canary Islands and a five-day fetish festival in Belgium.
The hackles of the right-on were raised almost immediately. As far as the NGO-cracy and assorted pundits were concerned, we were witnessing nothing less than a re-run of the AIDS pandemic during the 1980s, whereby the spread of a nasty (if thankfully not as lethal) disease was once again being blamed on gay men. Reports mentioning the sexual orientation of the overwhelming majority of those infected were said to be encouraging homophobia.
One activist, predictably invoking AIDS, warned about what happens 'when gay men start being scapegoated as vectors of disease'. Another complained about what he called the 'gay-plague messaging about monkeypox'.
NGOs were drawing similarly ominous analogies with the 1980s. The executive director of UK charity Aidsmap said the news reporting had 'stirred memories of the early days of the HIV epidemic', and that the media had been propagating 'lazy, homophobic tropes'. Stonewall joined in too, with Sasha Misra, its communications director, condemning the 'increasingly sensationalist media coverage', which was inviting the public 'to make the link between the disease and the LGBTQ+ community'.
Even the Joint United Nations Programme on HIV and AIDS (UNAIDS) felt the need to intervene. Towards the end of May it claimed that while 'a significant proportion' of recent monkeypox cases had been identified among gay, bisexual and other 'men who have sex with men', some media portrayals of the outbreak were reinforcing 'homophobic stereotypes' and exacerbating 'stigma'.
Fast forward to today, with monkeypox having been declared a 'global health emergency' by the World Health Organisation at the weekend, and the same voices have performed a remarkable volte-face. Before they were complaining that there was too much focus on the sexual orientation of those infected – now they are complaining that there is not enough.
One activist, writing in the Guardian, has now declared that we must 'make sure we don't scar another generation of marginalised men by turning a blind eye as disease ravages their communities'. A prominent Guardian columnist has echoed such sentiments, tweeting that 'the current monkeypox outbreak overwhelmingly affects men who have sex with men… it's not homophobia to speak the truth about this'. And WHO director-general Dr Tedros Ghebreyesus has urged all countries 'to work closely with communities of men who have sex with men, to design and deliver effective information and services, and to adopt measures that protect both the health, human rights and dignity of affected communities'.
At first glance nothing of this makes sense. A couple of months ago, to speak of what many of those infected have in common was supposedly a product of homophobia, reminiscent of the reaction to the AIDS pandemic in the 1980s. Now the opposite is the case – to ignore what many of those infected have in common is now supposedly a product of homophobia, reminiscent of the complacent response to the AIDS pandemic in the 1980s.
It looks like a severe bout of cognitive dissonance among the pundit class, right-on activists and NGOs. Or at least it does until you consider what unites the two positions. And that's the fear that underpins both seemingly contradictory accusations. A fear not of a threat to public health so much as a fear of the public. A fear of people's alleged bigotry, their assumed homophobia and their indifference to the suffering of those who deviate from the norm.
So at first, it was assumed that the public, upon hearing about a disease spreading among homosexual men, would revert to anti-gay scapegoating type. And so we had those pre-emptive commentaries attacking the coverage of the monkeypox outbreak for supposedly encouraging homophobia. But then, with the outbreak still spreading two months on and now affecting over 16,000 people worldwide, the vast majority of whom are 'men who have sex with men', the same voices have performed a u-turn. Now they fear that the public – and public-health bodies – won't focus enough attention, not to mention services and treatment, on the specific networks of gay men that are clearly most at risk. Because of their homophobia, their willingness to 'turn a blind eye as disease ravages [gay] communities'.
It is as maddening as it is insulting. From the outset, the only people that talked about monkeypox being called a 'gay disease' or a 'gay plague', let alone a punishment from God and such like, were those attacking the public for its putative homophobia. Nobody outside the woke bubble thought anything of sort. They simply recognised the truth of what the news reports, not to mention epidemiologists, were telling them. That monkeypox is a disease that spreads through close, mainly skin-to-skin contact – or to be more precise, through contact with respiratory droplets and vesicle fluid encountered on bodies or textiles. And that, through sheer ill fortune, this virus is now in circulation among certain groups of people that happen to engage in close, skin-to-skin contact with multiple others. Monkeypox is not a judgement on the behaviour of 'men who have sex with men'. It is not a reason for shaming or stigmatisation. It is simply bad luck.
Fortunately, the version of monkeypox currently doing the rounds is thought to be the milder west African variant. The overwhelming majority of those infected will make a full recovery. And given its transmission depends on close physical contact, its spread is likely to be self-limiting.
So it's time to stop stigmatising and shaming the public, and focus on delivering help and advice to those who need it.
Tim Black is a spiked columnist.
To enquire about republishing spiked's content, a right to reply or to request a correction, please contact the managing editor, Viv Regan.