Tekle Sundberg and the anti-racism of ghouls
The Black Lives Matter set will exploit any tragedy to further its divisive agenda.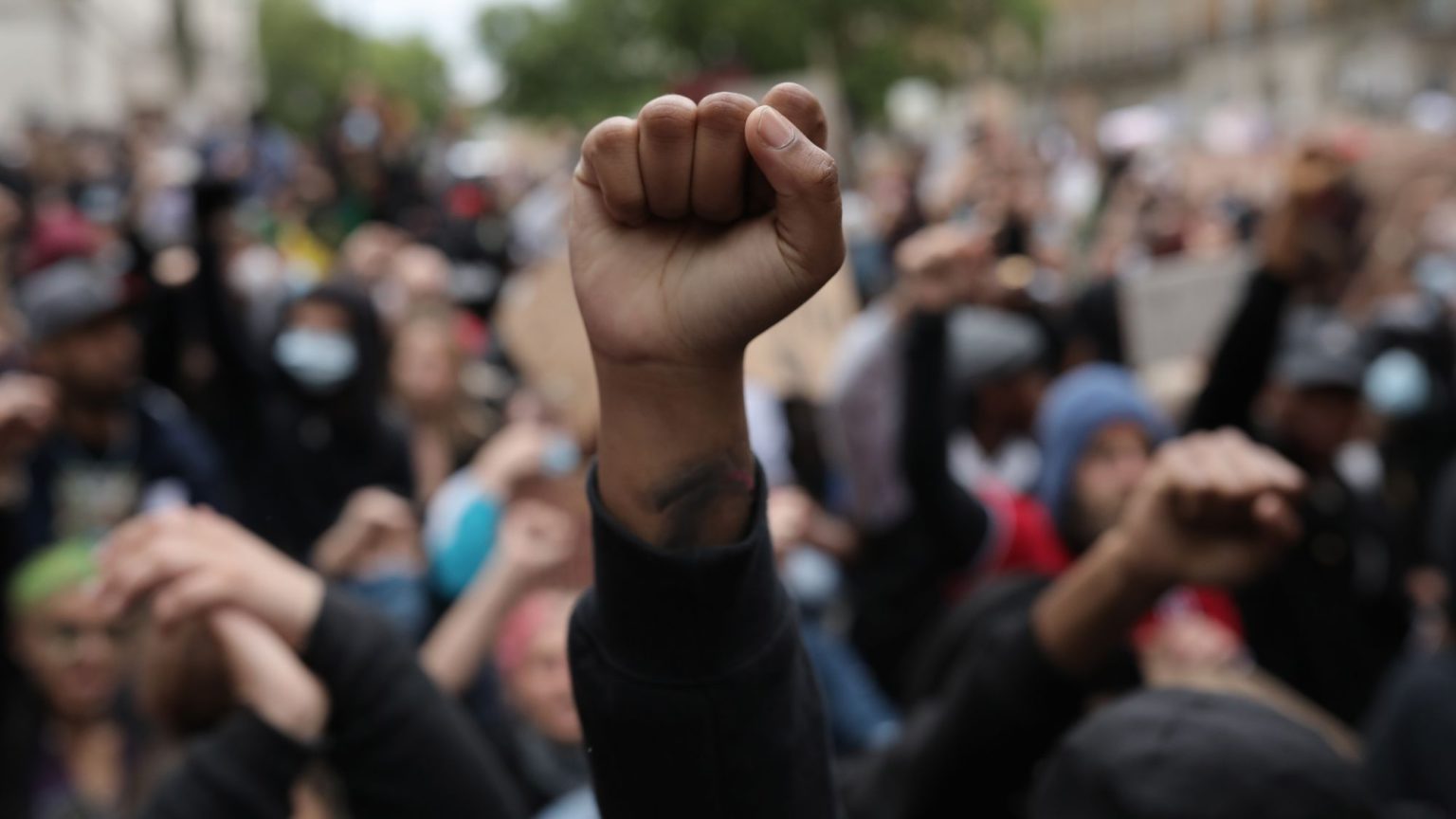 Twenty-year-old Tekle Sundberg met a tragic end last week. Police were called to his Minneapolis apartment block last Wednesday night. Apparently in the grip of an acute mental-health crisis, Sundberg was firing a pistol wildly from inside his apartment. His neighbour, Arabella Foss-Yarbrough, called 911 after several bullets were shot through her apartment walls. She was cooking dinner for her kids, aged two and four, at the time. When the police arrived, Sundberg fired more shots into the hallway, narrowly missing officers. Police evacuated Foss-Yarbrough and her children, moments after more shots had rung out. A six-hour standoff ensued. Sundberg blasted music from his apartment, periodically hanging out of his window and talking gibberish. Police allege he threatened to shoot officers. According to the timeline released by Minneapolis police, he appeared again at his window at around 4.15am, at which point police snipers shot him dead, believing he was brandishing his gun.
'This is not the outcome that anyone wanted', said both Minneapolis mayor Jacob Frey and interim police chief Amelia Huffman at a press conference on Wednesday this week, to release the police bodycam footage from the incident. The footage – 15 minutes edited down from over 100 hours – certainly gives that impression. In the video, police plead with Sundberg to give himself up. 'We don't want to hurt you, we just want to go home', one officer says, as Sundberg hangs out of his window again. 'We want to give you the help you need.' They tried to engage with him for several hours after he fired the bullets that came perilously close to hitting Foss-Yarbrough, her children and police officers. In the bodycam footage, just before the snipers fire, you can hear them both shout 'gun', suggesting they believed Sundberg to be an imminent threat.
On the face of it, this appears to be a horrendous but explicable tragedy. While Sundberg should have got the help he needed well before he picked up a gun that night, the police were dealing with an apparently deranged man firing almost indiscriminately. An investigation is underway. Sundberg's devastated parents believe their son should still be here and that the cops acted poorly, which is completely understandable. There is currently no footage of Sundberg's final moments. Investigators are appealing to the public for any cell phone footage they have of the incident, presumably to clarify if Sundberg was holding his gun at the time the snipers fired. We may well learn in time of itchy trigger fingers and other fatal failures. Still, from what we know right now this looks like a dreadful end to a dreadful situation that could have been even worse.
But this being America in 2022, Sundberg's death has been received very differently. The fact that he was black – he was adopted by his parents from Ethiopia aged four – has made him the latest posterboy of Black Lives Matter. Even before the dust had settled and the bodycam footage had been released, BLM activists organised a rally and a march. Benjamin Crump – the attorney who represented George Floyd's family and other high-profile victims of police shootings – is representing the Sundberg family. Reports in the media frame this incident as yet another racist police shooting. 'Deadly Minneapolis standoff stokes mistrust of police', reads the headline of a piece in the Washington Post, blithely asserting that the shooting has fed the 'perception that officers are quick to take black lives while going to greater lengths to capture white suspects alive'. We only learn that Sundberg had fired at his neighbours in the fourth paragraph.
Not for the first time, The Narrative conquers all before it. As Wilfred Reilly has explained previously on spiked, this notion that cops are hunting down black Americans is a pernicious myth. A landmark 2016 Harvard study found that, when all variables are controlled for, black Americans are no more likely to be shot by police than white Americans. The black economist behind the study, Roland Fryer, called it 'the most surprising result of my career'. But the numbers do nothing to dent the perception, as Crump puts it in his bestselling book, that a 'legalised genocide' is underway. Just as inconvenient statistics are ignored, so are the cases of white Americans suffering hauntingly similar ends to those of George Floyd, Walter Scott or Alton Sterling. Meanwhile, inconvenient details of some of the high-profile shootings are consciously hushed over – such as that Jacob Blake, another client of Crump, was shot as he reached for a knife.
So it is with Tekle Sundberg, albeit under even more complex circumstances. A tragic death – born of an impossibly difficult decision, made under unimaginably difficult circumstances – has been turned into a simplistic morality tale about racist cops and a white-supremacist America. All with zero evidence of any racial animus on the part of the officers involved. Sundberg has been elevated to the status of a saint, while the threat he clearly posed that night is completely ignored. Meanwhile, yet more needless fear and division has been sown in the name of 'anti-racism'.
The grim, exploitative nature of it all clearly isn't lost on Arabella Foss-Yarbrough, the young mother who dialled 911 that night. She confronted BLM protesters last week as they held a demonstration outside her apartment block along with some members of Sundberg's family. 'He tried to kill me in front of my kids!', she says in a viral clip of the confrontation. 'This is not a George Floyd situation. George Floyd was unarmed. This is not okay.' One protester can be heard heckling her, saying 'you're alive'. Foss-Yarbrough – herself a woman of colour – asks the protesters if they'd have held a vigil for her and her two black children if they had died that night. We all know the answer to that question. For these ghoulish activists, using bloodied bodies as soap boxes, it seems some black lives matter more than others.
Tom Slater is editor of spiked. Follow him on Twitter: @Tom_Slater_
To enquire about republishing spiked's content, a right to reply or to request a correction, please contact the managing editor, Viv Regan.