So what if the Lionesses are white?
This ugly obsession with race is bad news for the beautiful game.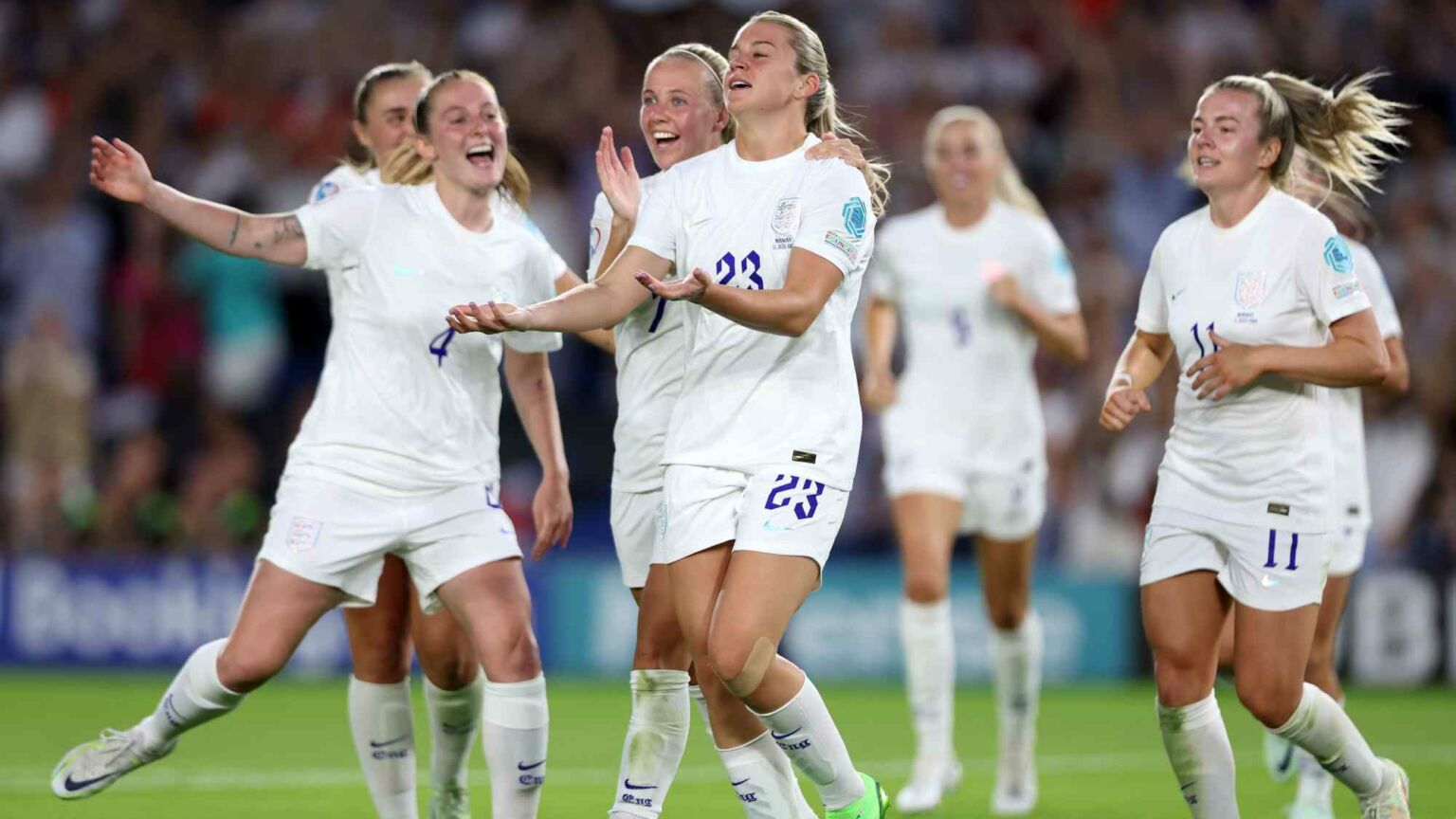 The England women's football team stands accused of one of the worst sins of our time – of being insufficiently racially diverse.
Following England's 8-0 victory against Norway last week, which secured the Lionesses' place in tonight's Euro 2022 quarter-final, a BBC presenter bemoaned the team's 'lack of diversity'. She complained that all the England players on the pitch were 'all white'.
For the Guardian, this lack of diversity has serious consequences. On Monday, it argued that the all-white England team would 'stop many girls from dreaming' about becoming footballers.
Complaints like these are all too common nowadays. It seems there is no area of life where racial grievances cannot be found. Every aspect of society is now relentlessly racialised.
It is especially tragic to see this grim racial outlook take hold in football. It is patronising and wrong to claim that fans and would-be players need to see 'people like them' to appreciate the game and admire the players.
You need only look at the men's game to see why this is nonsense. The England men's team has players from a wide range of ethnic backgrounds, who are admired by people from all backgrounds. There are millions of 'white' England fans who adore Raheem Sterling, just as there are millions of 'black' fans who admire Harry Kane.
Even as I write this, I loathe having to categorise the players and supporters by their skin colour. But this is exactly what today's racialism demands of us. It forces us to constantly put people into racial boxes and see every aspect of life through a racial lens.
It is also remarkable how 'white' has become a casual insult. To even remark that a team is 'all white' is to imply there is a problem that needs to be solved. This is incredibly demeaning to the England women, who have trained hard for years to earn their place on the team. Many would have made immense sacrifices to reach such an elite level – only to then be judged negatively for the colour of their skin.
Identity politics ought to have no place in sport. What matters ultimately should be how good you are, how skilled you are, your athleticism and prowess, not your ethnic background.
This relentless fixation on race is immensely corrosive for society. It can only divide us. It distances us from one another, makes us more suspicious of each other and ultimately makes the ideal of achieving a colourblind society a much more distant goal.
There are those who will argue that racism still infects football and so better racial representation is essential. Many will point to last year's men's Euros final, when black England players were subjected to racist online abuse after missing their penalties. This sparked a week-long moral panic about racism. But it later transpired that most of the abuse came from a tiny number of bot accounts or from foreign countries. Still, the initial claim that there was widespread racist abuse lingers over the memory of that game.
Of course, breaking down racial barriers and fighting racial discrimination are laudable goals in sport as elsewhere in life. But now there is a seemingly endless supply of stoked-up racial controversies threatening to overshadow the game itself.
It should be possible to enjoy football for football's sake, without being subjected to endless partisan messaging on race. And we should really be able to cheer on the England team without worrying about the players' skin colour.
Inaya Folarin Iman is a spiked columnist, GB News presenter and founder of the Equiano Project.
To enquire about republishing spiked's content, a right to reply or to request a correction, please contact the managing editor, Viv Regan.