Universities are in denial over the free-speech crisis
Campus censorship is out of control. But too many academics have their heads in the sand.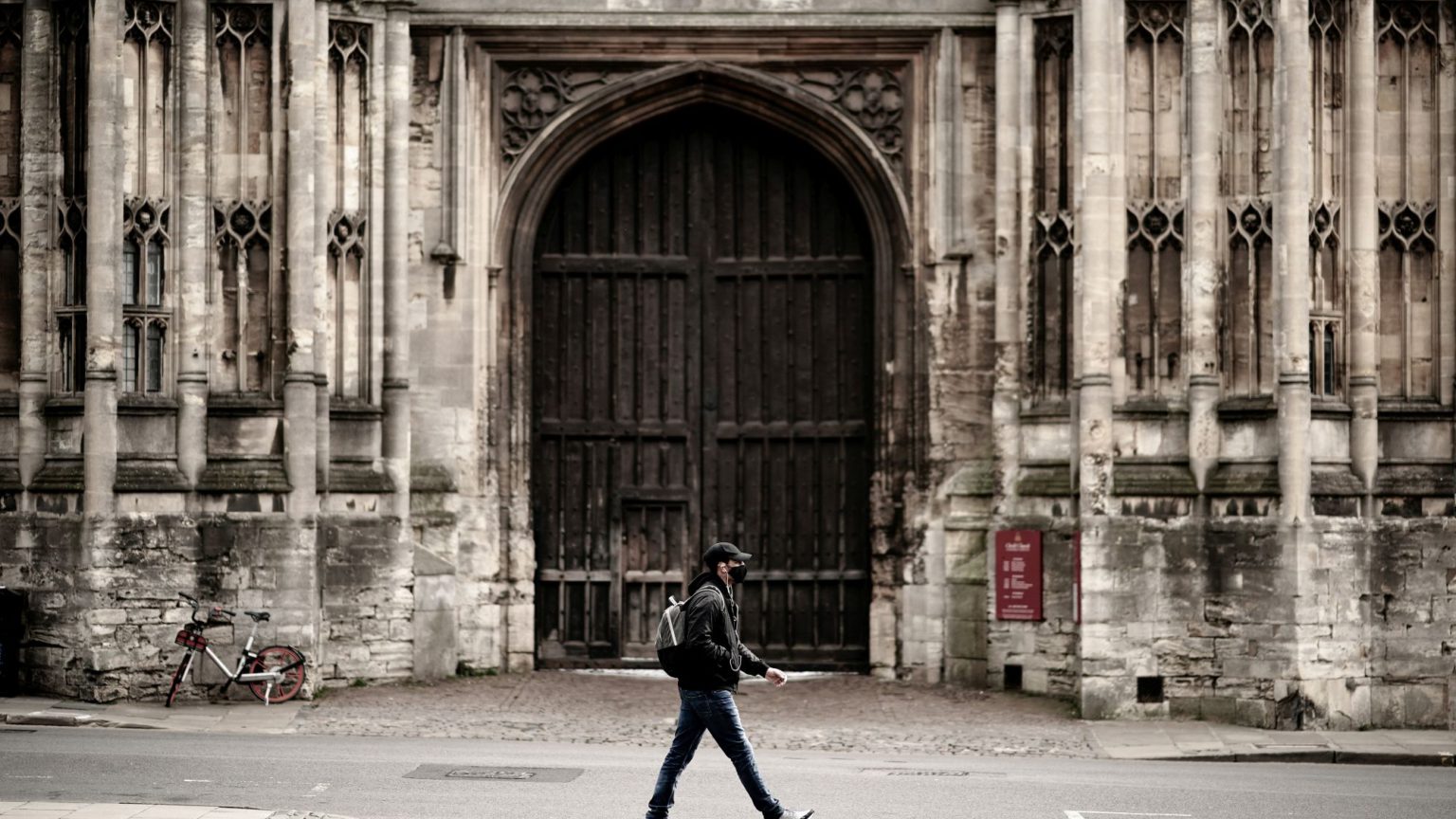 Like most rules, 'free speech' rules are better when shorter. The ideal would be one sentence, which says 'You can say what you like'. The University of Oxford's 'statement on the importance of free speech' does not go that far, but what it does say is pretty robust: 'Recognising the vital importance of free expression for the life of the mind, a university may make rules concerning the conduct of debate but should never prevent speech that is lawful.'
But it seems not everyone likes this liberal approach. The Telegraph reports that a group of five Oxford colleges has banded together to create something called the 'Oxford Free Speech Forum', which is currently trying to rewrite Oxford's free-speech principles. And tellingly, it is doing so at the same time as the government prepares to pass its Higher Education (Freedom of Speech) Bill, which aims to prohibit censorship on campuses. According to the Telegraph, the forum, which has already held two meetings this year, wants to replace Oxford's commitment to free speech with 'a framework to effectively and respectfully tackle difficult discussions on issues such as race and gender'.
The forum is being led by David Isaac, provost of Worcester College and former chair of LGBT+ charity Stonewall. At the inaugural meeting of the forum in March, a recording of which the Telegraph has obtained, Isaac is alleged to have said that he does not recognise the description of 'left-leaning' universities as places that censor or discourage open discussion. Nor, apparently, does he see the need for freedom of speech to be 'imposed upon universities', as per the government's Free Speech Bill.
Isaac's alleged denial of a free-speech crisis in universities is reminiscent of that phrase attributed to Labour prime minister Jim Callaghan in the middle of the Winter of Discontent: 'Crisis? What crisis?'
It is virtually impossible to deny with a straight face that there is a free-speech problem at universities. We have seen numerous cancellations of speakers and events; the internal and external regulation of lawful speech on campus; the distortion of the syllabus to 'respect religious sensitivities'; university administrations taking political sides on contentious issues; a university starting disciplinary action against a student for saying that women are born with vaginas; and attempts by activists to intimidate a feminist professor to the point where she needed a bodyguard in lectures. There is so much more where all that came from.
I have attended conferences on the Gender Recognition Act that have had to be held in secret locations on university premises, unadvertised, with a closed guest list. I have met academics who live in daily fear of violence for expressing a widely held scepticism about Stonewall – and their universities do nothing to protect them. I know of 18-year-olds being ostracised within weeks of starting at university because someone dug up something they had written questioning this or that orthodoxy. All of this is happening in universities in Britain today.
Isaac argues against the Free Speech Bill on the grounds that universities do not want or need free speech 'imposed upon them'. But the bill is not about imposing free speech on universities – it is about protecting the free speech of individual academics and students. This ought to be the job of university authorities, but they are just not stepping up at the moment, hence the government has intervened.
There is a simple way for every vice-chancellor in the country to stop anything from being imposed on their universities by the Free Speech Bill. All they need to do is stop the McCarthyite persecution of people on campus who hold the 'wrong' views – for instance, those women who dare to say that biological sex is real, something which seemed obvious to everyone until about 15 minutes ago.
Another speaker at the first meeting of the Free Speech Forum in March is reported to have said that free speech is 'not always a sincere expression of trying to expand thoughtful consideration about the world we've inherited… and can often act to preserve existing power structures'.
That is true. Not everyone is engaged in 'thoughtful consideration about the world we've inherited'. Some do indeed say and write shocking things to draw attention to themselves. But this is hardly an argument against free speech. Nor is the argument that free speech can be used to preserve 'existing power structures'. Of course free speech can be used to support, say, the power of the state to enforce lockdown. But free speech is also the principal means by which we can challenge power. As Ira Glasser, the former executive director of the American Civil Liberties Union, once observed: 'The real antagonist of speech is power.'
There will always be speech in defence of 'existing power structures'. But speech that opposes these power structures can only exist when and where it is free. That is why academics, perhaps especially those who claim to be standing up to power, must defend free speech at any cost.
Arif Ahmed is a lecturer in philosophy at Gonville and Caius College, Cambridge.
To enquire about republishing spiked's content, a right to reply or to request a correction, please contact the managing editor, Viv Regan.