Growing up is not a mental-health condition
Record numbers of children are now given Valium to cope with life. This is a recipe for disaster.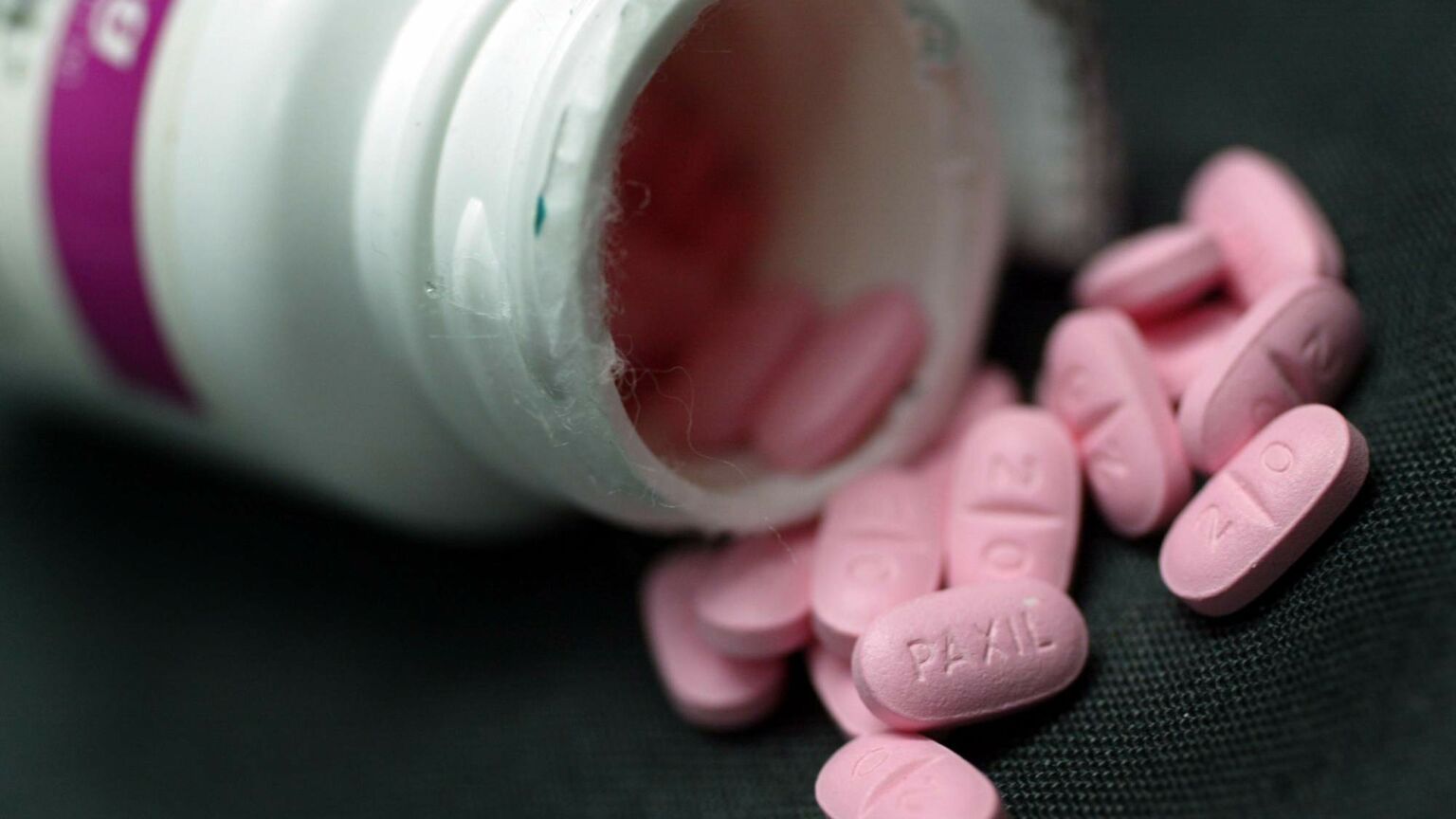 It has been two decades since I wrote Paranoid Parenting. And in that time, alarmist reports about the deteriorating state of young people's mental health have continued to proliferate.
Barely a week passes now without so-called experts talking up the crisis of children's mental health. Yet their only solution to the perceived problem is to further medicalise childhood, transforming the normal emotional problems of growing up into an ever-expanding range of mental-health conditions. And as a result, more and more young people are being turned into patients or potential patients.
That is why I am not surprised to discover that children in England are being prescribed record levels of anti-anxiety drugs, such as Valium. According to figures released in a House of Lords written question this month, the number of children prescribed Valium has soared by almost 57 per cent over the past four years.
There is a temptation to blame this increase on the pandemic and lockdowns. After all, the media constantly asserted that the pandemic would lead to a full-blown crisis in children's mental health.
But it would be wrong to focus too much of the blame on lockdowns. In reality, the obsession with children's mental health, accompanied by the claim that it's getting worse, began decades before the pandemic. During that time, one fear-mongering report after another has warned that the problem of children's mental health is greater than we thought and is likely to get worse. Indeed, in April 2019, months before the pandemic emerged, a survey revealed that 80 per cent of teachers thought that the mental health of pupils was 'at crisis point'.
That so many believe children's mental health is always getting worse is hardly a surprise. Since the 1980s, child-related mental-health pathologies have apparently grown and grown. News report after news report has claimed that children are more anxious, stressed and depressed than ever before.
But this says far less about today's children than it does about the inventive powers of the therapeutic imagination. For over the past 30 to 40 years, we have seen children's experiences increasingly interpreted through the language of psychology. As a result, all manner of childhood behaviours are now given a medical label.
Confused or insecure children are diagnosed as depressed or traumatised. Energetic or disruptive youngsters are presumed to be suffering from 'attention deficit hyperactivity disorder'. Children who really hate going to school have 'school phobia'. Pupils worried about exams are diagnosed as suffering from 'exam stress'. And so on. In other words, children's emotional responses to everyday experiences are being rebranded in therapeutic language.
Unsurprisingly, children have increasingly internalised elements of this narrative. Young people today readily communicate their problems in a psychological vocabulary. They describe their feelings in terms of stress, trauma and depression. Writing in the 1940s, sociologist Robert Merton called this a 'self-fulfilling prophecy'. That is, people gradually behave in ways that confirm dominant assumptions and beliefs about how they are expected to behave. Tell children that they will suffer stress during exam time, and many will start to respond to the experience of exams by becoming stressed.
The relationship between this medicalised narrative of mental health and its impact is mutually reinforcing. It both frames the way people are supposed to feel and behave and invites people to be 'not well'. That is why being 'not well' has today become part of many people's identity.
And now we're seeing the results. Something has gone seriously wrong when huge numbers of young people are being offered anti-anxiety drugs to cope with life. It is difficult to disagree with Sami Timimi, a consultant child and adolescent psychiatrist, who recently remarked that there has has probably never been 'a generation as pathologised as this one'.
The cultural attitudes driving the medicalisation of childhood are doing severe harm to young people. By portraying young people as potential mental-health patients, medical professionals are disempowering them and undermining their capacity for resilience.
It seems that adult society finds it easier to medicalise children, and shove Valium down their throats, than to teach them how to deal with the many challenges they are likely to encounter during their lives. This is a recipe for disaster. It is rendering young people passive and undermining their capacity to deal with the problems that confront them. That's why we must stop turning our young people into permanent patients.
Frank Furedi's The Road to Ukraine: How the West Lost its Way will be published by De Gruyter in September 2022.
To enquire about republishing spiked's content, a right to reply or to request a correction, please contact the managing editor, Viv Regan.