Will history be kind to Boris Johnson?
Like most leaders, his legacy will be decided by events far beyond his control.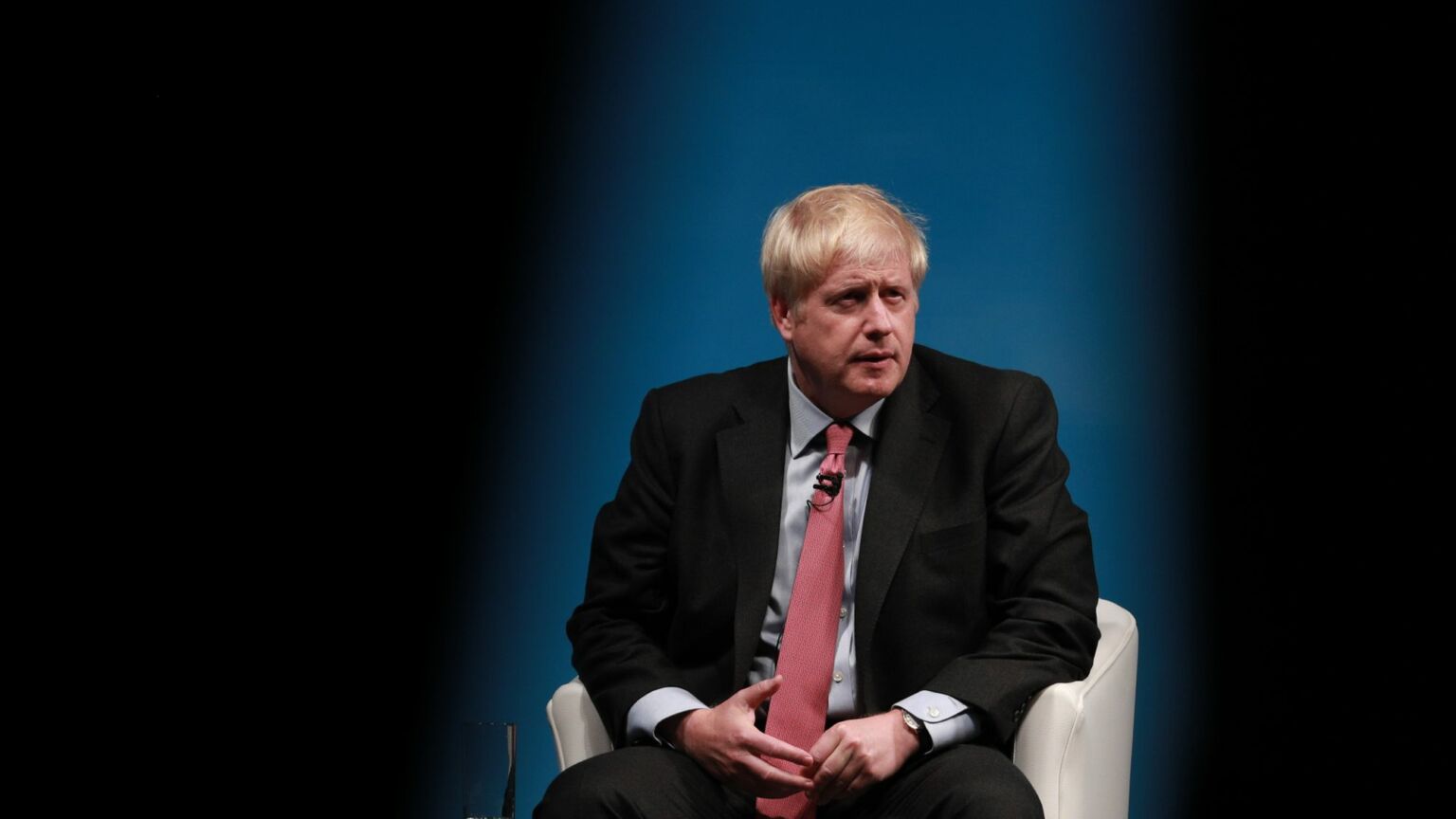 Numerous articles have been written about Boris Johnson's place in history. Many have been interesting and some brilliant. All assume that he will actually have a place in history, which will be based on a careful weighing of the pros and cons of his premiership.
As a historian, I am sceptical. Few individuals have a durable place in history anyway. There's simply too much of it. And in Britain, we don't study it much. We can just about assume that most people will recall that King Harold got an arrow in the eye, that Henry VIII had several wives, and that Adolf Hitler was a really bad man. Some younger people apparently think that Winston Churchill was a character in fiction. Might that be Boris's fate in years to come – too strange to be believable?
Even those with a serious interest in our political history have limited memories. Few, I wager, could explain how David Lloyd George came to power during the First World War and wrecked the Liberal Party, or why Ramsay MacDonald was so hated by the Labour Party that he had led to power. The chances are that babies born in this auspicious year of 2022 will, by the time they reach middle age, know as little about Boris Johnson as Baby Boomers do about Sir Anthony Eden.
Moreover, history is a fickle judge. Historians do not meet in conclave solemnly declaring 'the verdict of history'. They are busy grinding axes and their views of the past usually reflect their views of the present. In the near future, the huge majority of Remainer historians will pronounce in excoriating terms that Johnson was a liar and a charlatan who did immense damage to the country. But history, like the fashion industry, functions by constant change. Skirts get short and then long and then short again. Ambitious historians have to be 'revisionists'. In time – maybe in a generation – someone will repackage Johnson as a much-underrated politician who took big decisions, was poorly served by a second-rate cabinet and was finally destroyed by a hostile media.
Few recent prime ministers have lived through and shaped such dramatic times as Johnson has. If he is concerned about his 'legacy' and the opinion of future generations – or indeed wants these generations to have any opinion of him at all – my advice is simple. Emulate your hero Churchill and get in first. 'History will be kind to me', said the great man, 'for I intend to write it'. Get working on your best-selling autobiography, The Battle for Britain.
This must be a highly personal view from the inside – gossipy, emotionally revealing and very indiscreet. Who could do it better than Boris himself? If Tony Blair could hit the headlines merely by talking about conceiving a baby legitimately at Balmoral, think of what Boris could tell. But it must be a serious work, too. Here professional help will be needed. Churchill had a whole team. And think of the huge advance Johnson, like Churchill, would command. Still, the book would probably not earn him a Nobel Prize.
Johnson's aim should be to ensure that his own version of history becomes the standard account that cannot be ignored. The Brexit saga, Covid and the vaccines (including his near-death experience), and the life-saving support for Ukraine provide the high points of the story. The overriding theme will be that, though afflicted with human frailties, he was right when it mattered, despite the pygmies, cowards and traitors who eventually brought him down.
So, if he plays his cards right, Boris has a good chance of writing himself a place in history. A really good autobiography can have a force of its own, even when the political details have passed into the mists of time. Think of Julius Caesar or Samuel Pepys.
How easy would it be to disprove Johnson's narrative? Historians use documents. But in the age of electronic communication and sofa government, will there be much of a paper trail? We will never know as much about Johnson as we know about Gladstone, for example, with his exhaustive diaries (14 volumes), or even Asquith, who for years sent indiscreet billets-doux about his cabinet meetings to his youthful muse, Venetia Stanley. iPhones tell no tales. Or they tell so many tales that no one can make sense of the myriad fragments floating in cyberspace.
Yet the ultimate verdict of history will depend on events far beyond Johnson's or anyone's control. If the EU ever becomes a thriving great power, his decisive support for Brexit will condemn him as the meddling clown who ruined Britain. But if the EU fails, he becomes a far-sighted statesman brought down by Remainer malice and bad luck. If Ukraine wins, boulevards in Kyiv will glorify the name of Boris. If it loses – Boris who?
Robert Tombs is a fellow of St John's College, Cambridge and author of This Sovereign Isle: Britain In and Out of Europe, forthcoming in paperback.
To enquire about republishing spiked's content, a right to reply or to request a correction, please contact the managing editor, Viv Regan.