Boris has failed to fight wokeness
Gender ideology and identity politics have flourished on his watch.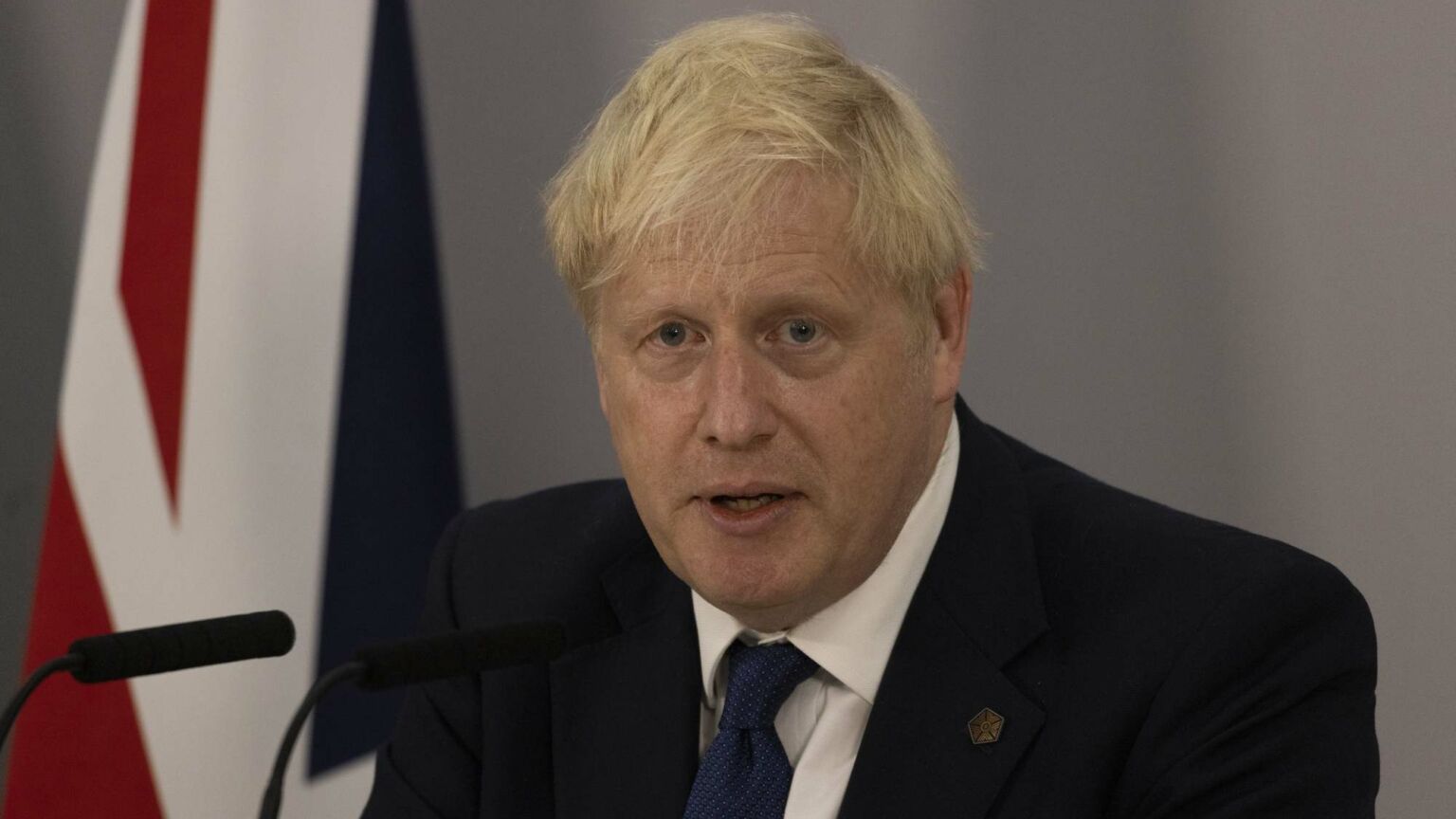 Many voters who helped Boris Johnson to huge electoral success in 2019 wanted change. Red Wall voters hoped for a government that might better reflect their hopes and interests. But time and again they have been left disappointed. One of the prime minister's most notable failures has been his inability to put up a fight in the culture wars. Under his leadership, the Conservative government has done little to stem the tide of woke policies and practices.
We have had some bluster, of course. Talking heads deliver anti-woke soundbites on demand. Cabinet minister Jacob Rees-Mogg is permanently up for a fight against 'wokery' in the civil service, most recently declaring war on 'absurd' staff-training courses, including one called 'Check yo' privilege'. Culture secretary Nadine Dorries can be relied on to put the boot into the 'left-wing snowflakes' who are 'killing comedy, tearing down historic statues' and 'removing books from universities'. Former party chair Oliver Dowden crossed the Atlantic to tell us that the new Maoism promoted by 'woke warriors' was 'pernicious'. And Kemi Badenoch, who resigned today from her equalities post, has pushed back against both critical race theory and gender ideology.
But despite these verbal grenades, over the course of the past two-and-a-half years the tide of woke policies has continued to swell. Schools have gone further than before in promoting gender ideology among even the youngest pupils. Many primary schools permit children to change their names and pronouns while at school, regardless of whether parents give their consent. Some go so far as to accommodate young girls who bind their breasts, despite acknowledging the detrimental physical impact this practice has on young children. And it was the Conservative Party that introduced legislation preventing parents from withdrawing children from mandatory relationships classes.
And it's not just schools. Under the Tories, more and more universities have signed up to woke initiatives such as the Race Equality Charter, Athena Swan or Stonewall's Diversity Champions programme, all of which run counter to academic freedom. Rees-Mogg may have criticised right-on staff-training sessions, but they have continued to proliferate, not just in the civil service but in the NHS, too – at huge cost to taxpayers. We need to ask why a Conservative government with a huge democratic mandate, comprising many voters in traditionally working-class areas, has not been able to stem this woke onslaught.
One reason is the lack of any sense of purpose or positive vision for society to rival woke's dominance. As Tom Slater has written on spiked this week, 'the only point of this government has been its own short-term survival'.
The absence of a dynamic sense of what the UK could become has left the government unable to challenge woke values in our moribund institutions. For example, recent education ministers have repeatedly failed to make the case for education being important as an end in itself. Schools were easily shut down during Covid lockdowns because teaching was seen not as a moral project but as a series of technical tasks that could be accomplished just as well outside of the classroom.
The same holds true for many branches of the civil service. When there is no overarching set of values or sense of collective purpose driving work, a vocation becomes just a series of boxes to tick. Woke values fill the void and provide directionless civil servants with some moral clarity.
But it is not just the absence of a set of counter-values that has driven the growth of woke; Boris Johnson's own first instincts are usually woke, too. Until recently, the question 'what is a woman?' had frequently left the PM floundering. He responded last year by ducking the question altogether, mumbling, 'biology is very important but…'. We will never know whether this waffle was driven by cowardice, confusion or conviction.
The Conservative Party is riddled by internal conflicts over wokeness. At the party conference last year, Carrie Johnson informed those gathered at an event co-sponsored by Stonewall that the prime minister was committed to LGBT+ rights. At the same time, then cabinet minister Liz Truss had been busy urging Whitehall departments to withdraw from Stonewall's programmes. Last May, in a blow for trans rights, the government lowered the bar for obtaining a gender-recognition certificate. Then last week, in a blow against trans rights, it announced that single-sex toilets are to be compulsory in new buildings.
Or take support for Black Lives Matter: home secretary Priti Patel described footballers taking the knee at last year's World Cup as 'gesture politics'. Yet Tory MPs Johnny Mercer and Steve Baker then spoke out in favour of it.
Members of the Conservative Party just cannot agree on whether to be woke or oppose woke – and this confusion extends right into the heart of Downing Street. All too often it seems that policies are made and statements issued in order to win support from those who speak loudest on Twitter rather than the millions of voters that put Boris Johnson's government into office.
One reason why the government has shown itself to be so ineffectual in tackling woke is because so few ministers seem to understand what is at stake. They don't seem to realise the role woke language and practices play in reinforcing and legitimising class prejudices. Woke is not a passing fad driven by a handful of 'loony lefties' that can be challenged with a few pointed soundbites. Woke ideas need to be taken seriously and challenged morally, intellectually and systematically.
It is clear that Boris is not the man for the job.
Joanna Williams is a spiked columnist and author of How Woke Won, which you can order here.
To enquire about republishing spiked's content, a right to reply or to request a correction, please contact the managing editor, Viv Regan.