A wannabe world king clings on
Tom Slater on a surreal day in Westminster, from tonight's spiked newsletter.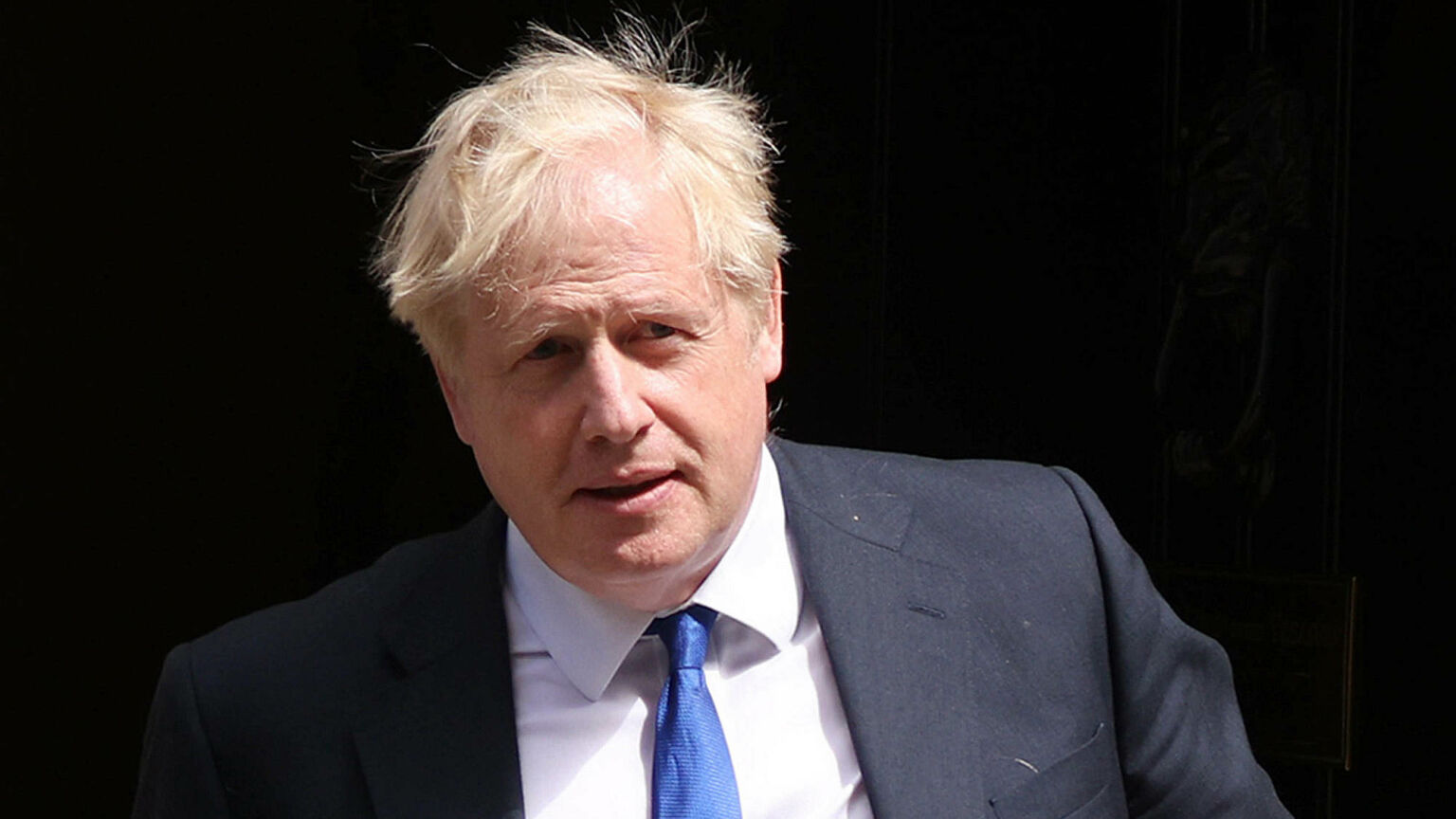 This is taken from tonight's edition of our daily newsletter. To get more exclusive analysis like this, make sure you sign up here.
Not for the first time, Westminster has taken on an almost surreal quality. The appearances today by Boris Johnson at PMQs and then the Liaison Committee were at times like glimpsing a parallel universe. Johnson answered questions about tank procurement and conferences on religious freedom as if he wasn't a dead PM walking. He batted away jibes about his leadership as if the departure of his chancellor and health secretary last night meant nothing. Meanwhile, the resignation letters continued to roll in. Reports this evening that Nadhim Zahawi, the man appointed last night to replace Rishi Sunak as chancellor, is part of the delegation of cabinet ministers now urging Johnson to quit were the icing on this very weird cake.
As Johnson fights on, despite losing the patience of the public, his backbenchers and a good chunk of his cabinet, he is playing up to the worst caricature of himself. He is the wannabe world king, desperately clinging on to power for its own sake, with no political vision to speak of and no ambition beyond his own political survival. This is not only desperately embarrassing, it is also the complete inverse of the populist energy that made him PM in 2019, demanding that Brexit be done and that politics be brought home to ordinary people rather than remain dominated by the Westminster circus. In the end, this so-called people's government appears to be coming to an end via the mother of all SW1 soap operas, penned by Johnson's idiocy and lack of principle. This phoney populist has finally – surely – come unstuck. Time to get rid so we can focus on finding the real deal.
Tom Slater is editor of spiked. Follow him on Twitter: @Tom_Slater_
To enquire about republishing spiked's content, a right to reply or to request a correction, please contact the managing editor, Viv Regan.