Boris needs to man up
No, 'toxic masculinity' is not to blame for the war in Ukraine.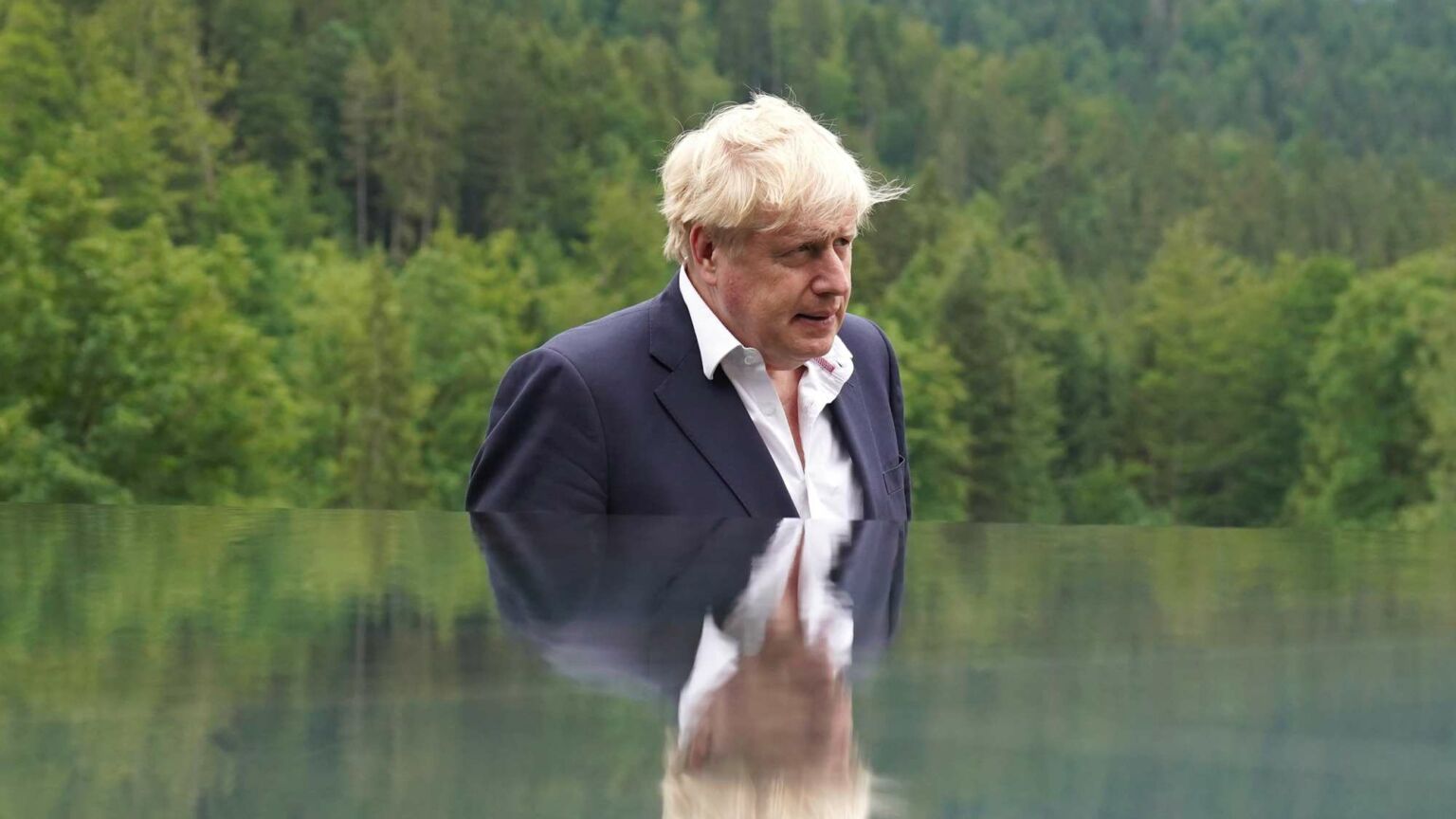 What on Earth has happened to Boris Johnson? The UK prime minister seems to have become the kind of 'new man' so loved by our media elites. Today, he described Russian president Vladimir Putin as the personification of 'toxic masculinity'. And he even claimed that Russia would not have invaded Ukraine had Putin been a woman.
'If Putin were a woman, which he obviously isn't, but if he were, I really don't think he would have embarked on a crazy macho war of invasion and violence in the way that he has', Johnson said, in an interview with German broadcaster ZDF.
You have to wonder what Russian empress Catherine the Great would have made of Johnson's remarks. When Catherine invaded Ukraine in the 18th century was she aware that she was expressing her toxic masculinity, or was she simply in denial?
We live in a world in which the most significant conflict to have emerged in postwar Europe is frequently blamed on Putin's psychological disposition rather than on any broader geopolitical factors. So it is perhaps not surprising to hear yet another overly simplistic analysis of the war. But for the UK prime minister himself to blame 'toxic masculinity' for the invasion of Ukraine is alarming. It suggests, at the very least, that Boris has had far too much diversity training.
In making this statement, Johnson has put himself firmly on the wrong side of the culture war. In recent decades, masculinity, in all shapes and forms, has been under attack by identity politics. By continually using the word 'toxic' in relation to masculinity, identitarians are attempting to render male identity worthless.
The word 'toxic' suggests that masculine attitudes are not only morally inferior to feminine attitudes – they are also a public-health problem. There is now a veritable industry of training courses that seek to indoctrinate attendees into equating masculinity with violence and harm. And it may well be the case that the UK prime minister has attended one of the many workshops designed to 'reprogramme masculinity' or 'unlearn' toxic masculinity.
The term 'toxic masculinity' emerged in the 1980s and was originally used by members of the so-called men's movement, who felt estranged from their maleness. Since then, the term has expanded as a way of delegitimising a variety of characteristics that are supposedly associated with manliness. It is now a shorthand way of expressing the anti-male prejudices of a society that has become estranged from masculine virtues.
Toxic masculinity is often blamed for acts of extremism, terrorism and war. In his book, Angry White Men, American sociologist Michael Kimmel associated masculinity – particularly the type exhibited by white men – as a determinant of racist and far-right behaviour. From this perspective, the election of Donald Trump was fuelled by toxic masculinity. No doubt the vote for Brexit could similarly be dismissed as an expression of male violence.
What this shows is that toxic masculinity is an insidious, politically motivated term. It delegitimises male identity by associating manliness with destructive characteristics – such as racism, homophobia, hatred of women and violent aggression.
It is a sign of the times that 'toxic masculinity' is not only condemned in moral terms but is also treated as a medical problem. Guidelines on dealing with boys and men, published by the American Psychological Association in 2019, explicitly present masculinity as a medical and psychological problem.
The APA claims that traditional masculinity is marked by 'stoicism' and 'competitiveness'. It then links these values with 'dominance and aggression'. According to the APA, the bad habits associated with masculinity, 'like suppressing emotions and masking distress', often start early in life and are 'psychologically harmful'.
This stigmatisation of masculinity will only corrode the psychological and moral development of boys and young men. Boys are continually taught that they are morally and emotionally inferior to their female counterparts. Many of them are led to believe that unless they stop behaving like boys, they will never become emotionally literate and will struggle to cope with the challenges of life.
Teaching children that masculinity is a cultural crime disorients boys. Many young men today find the transition to adulthood confusing, precisely because the values that are associated with being a man receive so little cultural validation.
Outwardly, the opponents of toxic masculinity decry male violence, entitlement and sexual aggressiveness. But their crusade is also intensely hostile to positive virtues such as courage, risk-taking, self-control and stoicism. These values – once celebrated as humanist values – are now treated as pathologies because they go against the grain of the feminisation of society.
Tragically, this turn in Anglo-American culture has led society to devalue precisely the kind of attributes that are necessary for confronting the challenges posed by the likes of Putin and his armies. If we are going to confront these threats, we have no choice but to man up.
Frank Furedi's The Road to Ukraine: How the West Lost its Way will be published by De Gruyter in September 2022.
To enquire about republishing spiked's content, a right to reply or to request a correction, please contact the managing editor, Viv Regan.