The Tories vs the world
Anti-Toryism was the big winner of yesterday's by-elections.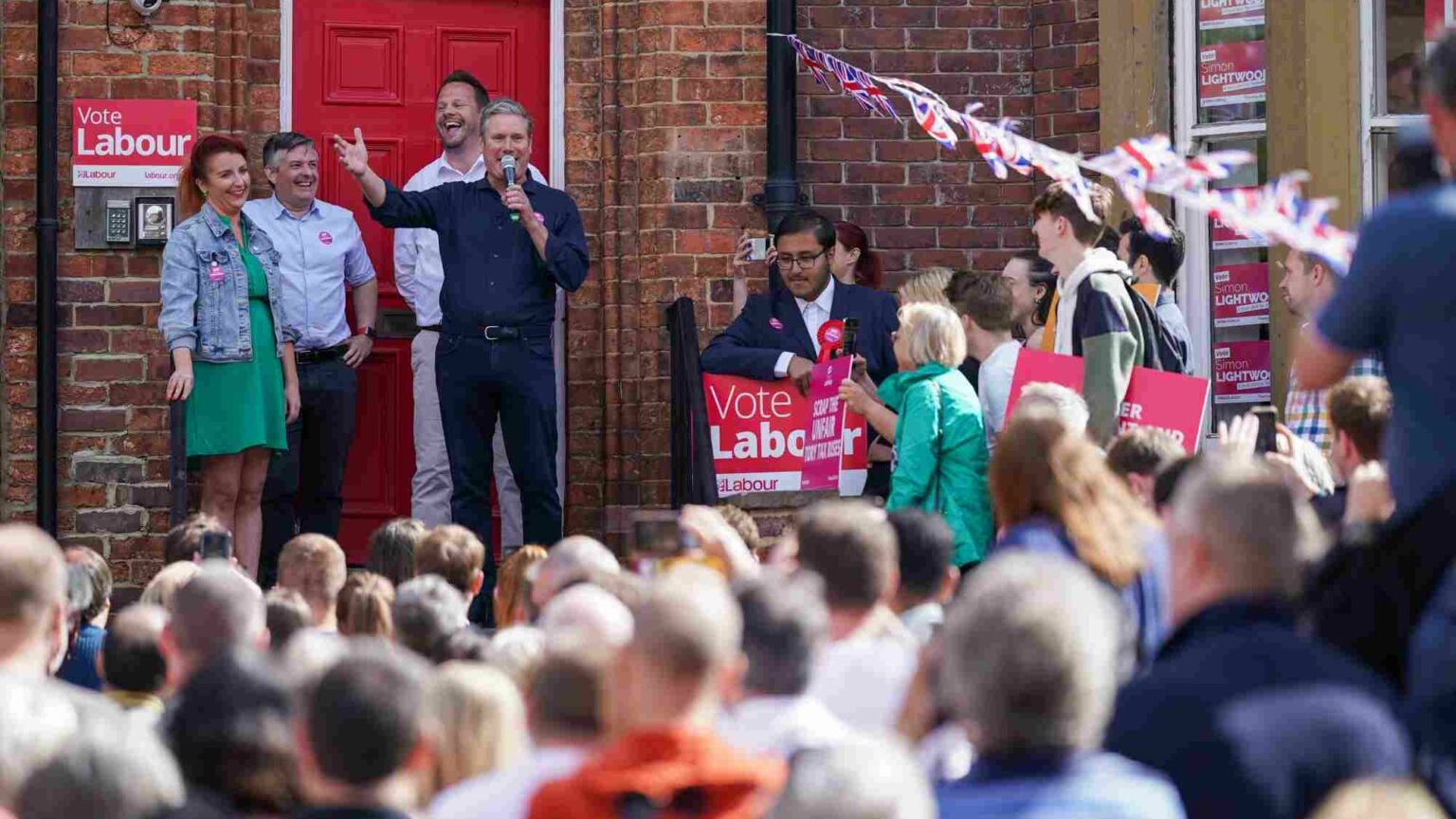 So, last night's by-elections in Wakefield and Tiverton and Honiton went about as well as anyone could have expected for Boris Johnson and the Tories. That is, they lost both comfortably. Wakefield – a former Red Wall seat in West Yorkshire – fell to Labour in a 12-point swing. And in Tiverton and Honiton in Devon – a longtime Tory stronghold – the Lib Dems overturned a huge majority of 24,000, with a 30-point swing.
With the Partygate furore, the worst cost-of-living crisis in 50 years and four in 10 Conservative MPs declaring no confidence in the prime minister all fresh in voters' minds, a severe, mid-term punishment beating for the government was always on the cards.
And as if all that were not off-putting enough, both by-elections were triggered by their own lurid scandals involving the outgoing Tory MPs. Neil Parish, the previous Tiverton and Honiton MP, resigned in May after he was caught watching pornography in the House of Commons – twice. (He initially claimed he was trying to watch videos of tractors.) More egregious still, disgraced former Wakefield MP Imran Ahmad Khan was jailed in April for sexually assaulting a teenage boy. (One unsuccessful candidate in yesterday's Wakefield by-election felt moved to clarify in his election literature that 'I have never sexually assaulted anyone'.)
Due to the bad smell hanging over the by-elections, both Tory candidates ran submarine-like campaigns. The Tiverton Tory candidate's most memorable moment came after her dramatic loss, when she barricaded herself in a room to avoid the press.
In such circumstances, we should probably be more than a little sceptical of the triumphalism coming from Labour and its outriders. Talk of the Wakefield result being replicated across the country, and thus putting Labour on a path to an overall majority at the next General Election, is hubristic to say the least.
Similarly, some Lib Dems see their victory in Tiverton and Honiton as a victory in the culture wars – a sign that the public is tiring of the Tories' alleged 'war on woke'. The shock resignation this morning of Tory chair Oliver Dowden – once dubbed 'secretary of state for the culture wars' – has further fuelled this opportunistic narrative.
We need some perspective here. There is no question that Tory voters are demoralised and that anti-Tory sentiment is hardening. But there is still no great enthusiasm for an alternative Labour government – and these by-elections actually show this. As leading pollster John Curtice points out, in Wakefield the 17-point drop for the Tories was more than twice Labour's increase of eight percentage points. Between 2010 and 2015, Labour enjoyed even larger swings in 10 by-elections and still went on to lose the General Election that followed.
And as Matthew Goodwin reminds us, Labour's Wakefield win is its first gain from the Tories in a by-election in a decade. Labour still has a long way to go to regain the Red Wall seats in the north and the Midlands it lost in 2019. And that is before we even talk about Scotland, where Labour was obliterated by the SNP in 2015.
Plus, in the national polling, Labour's poll lead is relatively fragile, with some polls even showing Boris Johnson as the public's preferred prime minister over Keir Starmer, despite all the scandals now surrounding the PM.
The reversal of the Tories' fortunes has been undeniably stark. It is easy to forget that only a year ago the Conservatives were expanding their reach into the Red Wall by comfortably beating Labour in the Hartlepool by-election. They only narrowly missed out on gaining Batley and Spen from Labour by a few hundred votes. But we are now starting to see that famous post-Brexit political realignment – of formerly rock-solid Labour constituencies turning to the Tories – stalling or even unravelling.
This is perhaps not surprising given the government is failing to make the most of Brexit. Its flagship economic offer to non-metropolitan voters – the Levelling Up agenda – is actually going into reverse. According to Bloomberg's Levelling Up Tracker, salaries in Wakefield are falling, public investment is declining and crime is worsening relative to London. Many 2019 Tory voters are growing disillusioned.
Meanwhile, there is a growing anti-Tory voting bloc, which as these by-elections have shown is starting to vote tactically to devastating effect. The Lib Dems' enormous swing in Tiverton and Honiton would have been impossible without Labour voters. Though Labour came second in the seat in the General Election, it was down almost 16 points in the by-election yesterday, even losing its deposit.
Since these by-election results there have been growing calls for a formal electoral pact between the Lib Dems and Labour (though many suspect an informal pact is already in force). This makes it abundantly clear that neither opposition party has any distinct ideas to offer the public – they are simply feeding off the exhaustion of the Tory government and are tapping into anti-Tory sentiment.
Meanwhile, because the Tories are so isolated from the other Westminster parties – thanks mainly to Brexit – they will need a majority if they are to hope to stay in power. This boosts Labour's chances of forming the next government, even if it cannot win a majority. Indeed, Labour could fail to become the largest party at the next election and still stitch up a deal with the Lib Dems and the SNP.
These by-elections can't tell us who will win the next General Election. But they have clarified the new dynamic in British politics: it's now the Tories vs the world.
To enquire about republishing spiked's content, a right to reply or to request a correction, please contact the managing editor, Viv Regan.