Is the NHS now putting the planet before patients?
Senior managers are boasting about the environmental benefits of fewer face-to-face appointments.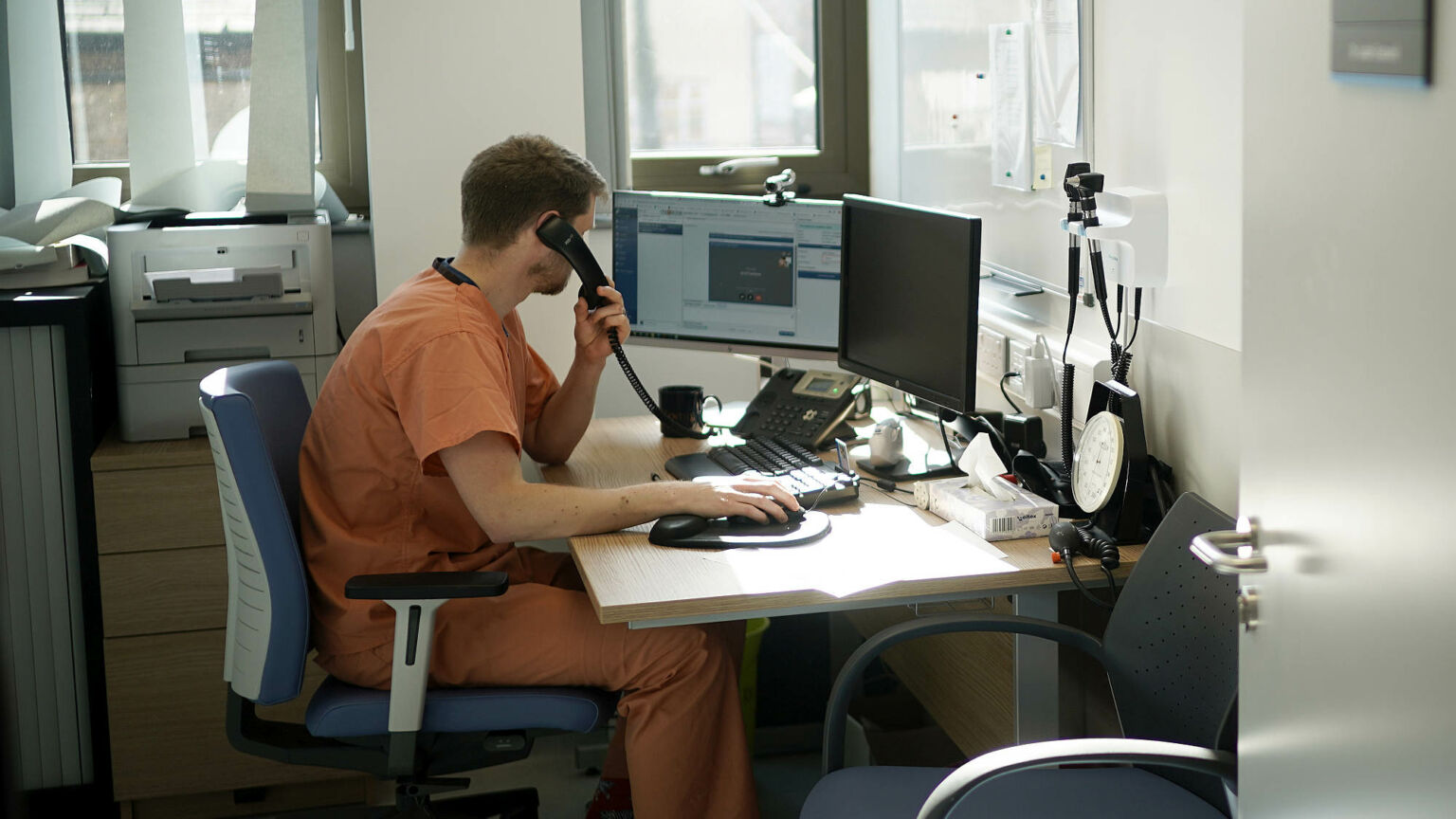 Dr Nick Watts, chief sustainability manager at NHS England, has claimed that cutting patients' face-to-face contact with GPs and doctors is good for the planet.
Speaking at the annual NHS Confederation conference in Liverpool last week, Watts said that, thanks to remote consultations, the health service slashed its carbon emissions by 276 kilotonnes last year. This, he explained, was one of the reasons why virtual GP and hospital appointments are 'broadly' a good thing.
But are they? And is talking to GPs or specialists on the phone or over a screen, rather than seeing them in the flesh, even that good for the planet?
On the latter question, not really. According to the World Bank, global greenhouse-gas emissions in 2018 amounted to approximately 46million kilotonnes. In other words, if we all keep skipping those car journeys to the hospital, we will only lower the world's emissions by a measly 0.0006 per cent a year.
The phrase 'virtue-signalling' is sometimes overused. But what else can we call Watts' boasting about such a minuscule reduction in emissions?
Now, let's be balanced about this. I use telephone consultations with my local medical practice, and they can be very convenient. But a doctor can only examine you over a screen to a very limited extent. There are plenty of simple physical examinations that are impossible to do remotely. And there are plenty of problems a doctor can miss through a screen.
Of course, Watts acknowledged that the NHS could do 'a better job' of ensuring that patients who require face-to-face meetings are better looked after. Yet this attempt at 'balance' was about as persuasive as his grasp of emissions statistics.
Moreover, the NHS's enthusiasm for remote consultations ignores the fact that 3.3million people in the UK have never used the internet. Most of these are, of course, older people, who tend to have more ailments.
There's something very cynical about all this. The NHS's promotion of remote consultations on environmentalist grounds looks like an attempt to justify the continued reduction in services. Indeed, the latest official figures show that just six in 10 GP appointments are done face-to-face now, compared to nearly eight in 10 pre-pandemic. Perhaps, instead of promoting IT as an environmentally beneficial solution to overcrowded GP practices, we could try to recruit more actual GPs.
There is nothing inherently wrong with using IT to improve the health service – as long as it is IT that is affordable and that works. But does anybody really trust the NHS to roll out affordable and effective virtual healthcare? Anyone who remembers the abandoned NHS patient-record system in the 2000s, which cost nearly £10 billion in public funds, is unlikely to have much faith in the NHS's ability to offer effective and reliable virtual services.
Watts would no doubt claim that every journey avoided will help to save the planet. But at what cost to the patient? The NHS really has lost its way.
James Woudhuysen is visiting professor of forecasting and innovation at London South Bank University.
To enquire about republishing spiked's content, a right to reply or to request a correction, please contact the managing editor, Viv Regan.