How PC fuelled the grooming-gangs scandal
The authorities were so terrified of being called racist they let serial abusers off the hook.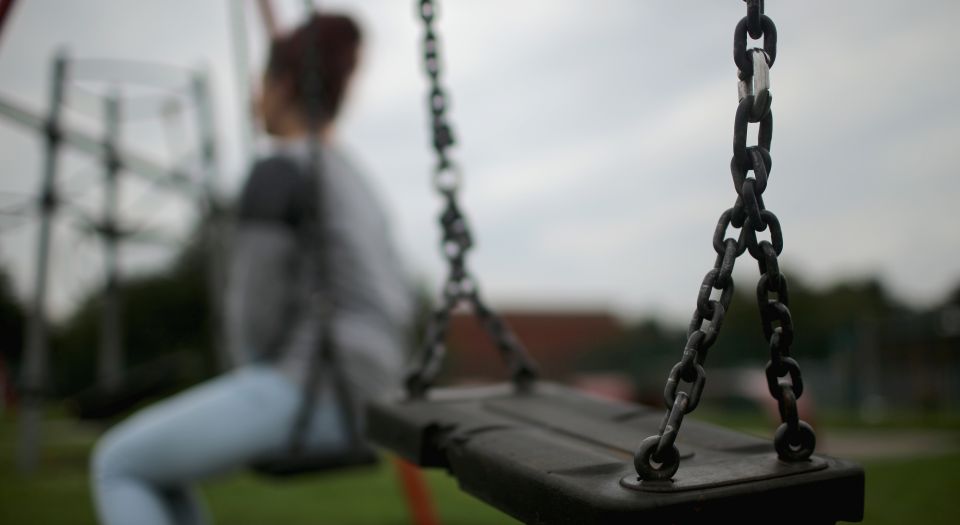 A new review into allegations of historic child sexual exploitation in Oldham, Greater Manchester has provided yet another grim entry in the never-ending grooming-gangs scandal.
It's all so outrageously familiar. Vulnerable young girls were drugged and sexually abused by gangs of largely Asian – or, more accurately, Pakistani Muslim – men. And the gangs did so with seeming impunity, as police and the local authorities effectively looked the other way.
How many times have we been here over the past few years? Rotherham, Oxford, Rochdale, Derby, Telford, Newcastle, Huddersfield… Some of the details vary. For the fast-food joints in which Rotherham's predators sometimes lurked, read shisha bars in Oldham. But it's the same dispiriting story of Pakistani Muslim men exploiting and raping girls mostly from white working-class backgrounds, while the authorities look on uselessly, refusing to investigate too deeply for fear of appearing racist – or, in the case of Oldham, for fear of providing 'an opportunity for far-right racist elements to capitalise politically'.
In Oldham there are particularly miserable twists to the tale. The report reveals how Shabir Ahmed, the ringleader of the grooming gang in Rochdale, worked for Oldham council, including as a welfare-rights officer, between 1988 and 2006 – despite claims of sexual abuse being levelled at him for several years. Indeed, in 2005, one of his victims, then an adult, notified Greater Manchester Police of a serious allegation of child sexual abuse perpetrated by Ahmed. The police and later the council failed to respond properly to this and other allegations. In the words of the report: 'There were serious multiple failures by both Greater Manchester Police and Oldham Council to follow the procedures in place to investigate the threat [Ahmed] presented to children.'
Which is one way of putting it. In May 2012 – six years after a serious allegation was made – Ahmed was found guilty of two rapes, aiding and abetting rape, sexual assault and trafficking for the purposes of sexual exploitation. He was sentenced to 19 years' imprisonment. He was found guilty of 30 more rape charges in June 2012, and given another 22 years inside.
What if the police had responded seriously to the allegations made against Ahmed? They could have intervened far earlier than they eventually did. Perhaps they could have protected some of his later victims from the misery that was to come.
But then, in officialdom's eyes, Ahmed was the wrong type of perpetrator. As revealed in 2020, in an independent review into how sexual child exploitation was dealt with in Greater Manchester in the 2000s, the police were only too willing to shelve investigations into grooming gangs. They were worried about the 'many sensitive community issues' they faced, given the alleged perpetrators' religious and ethnic background – they feared 'incit[ing] racial hatred'. That report concluded: 'The authorities knew that many [victims] were being subjected to the most profound abuse and exploitation but did not protect them from the perpetrators.'
And not only was Ahmed the wrong type of perpetrator, those being abused were the wrong type of victim. They weren't articulate middle-class women with media careers, the sort of people the #MeToo movement was motored by. They were working-class girls who often lived in and out of care. As a result, their complaints to the authorities were simply not taken seriously. This is made painfully clear in the Oldham report in the case of 'Sophie', who was sexually abused aged 12. In 2006, she went to Oldham police station to say she had been raped by, in the words of the report, an 'Asian man'. The police dismissed her, telling her to come back when she wasn't drunk. She was then taken away from the police station by her abusers, who proceeded to subject her to multiple sexual assaults.
It is obscene what has happened in Oldham, Rochdale, Rotherham, Oxford and beyond, from the almost unimaginable horrors to which these young girls were subjected to the cruelty, depravity and often sheer evil of the perpetrators.
But in some ways the response from the authorities and the police is even more disturbing. They knew what was happening, as countless whistleblowers have since revealed. And yet all too often the authorities put perceived racial sensitivities above the protection of those who ought to have been in their care. These girls were the victims of the gangs themselves, of course. But they were also the victims of the politically correct cowardice of officialdom.
This is what needs to be tackled – the elite's wilful refusal to face up to a distinctly un-PC reality in society's midst. Some in positions of power and influence have tried to do this. Think of Rotherham's Labour MP Sarah Champion, who wrote a piece for the Sun on the problem of Pakistani grooming gangs in her constituency. The response of the then Corbynite Labour Party was telling – Champion was forced to step down from her position as shadow equalities minister.
Too often, this is what happens when you speak too loudly about the scandal of grooming gangs. With the accusation of Islamophobia and racism hanging heavy over your head, you're ostracised and made suspect. And the problem of grooming gangs is then allowed to fester – allowing bad actors on the far right to hijack the issue and use it to smear all Pakistanis.
Then the next miserable report or review comes along and reveals the same problems and the same failings. This has got to stop. If not now, then when?
Tim Black is a spiked columnist.
To enquire about republishing spiked's content, a right to reply or to request a correction, please contact the managing editor, Viv Regan.