Macron has been given a bloody nose
The people of France have had enough of his snooty rule.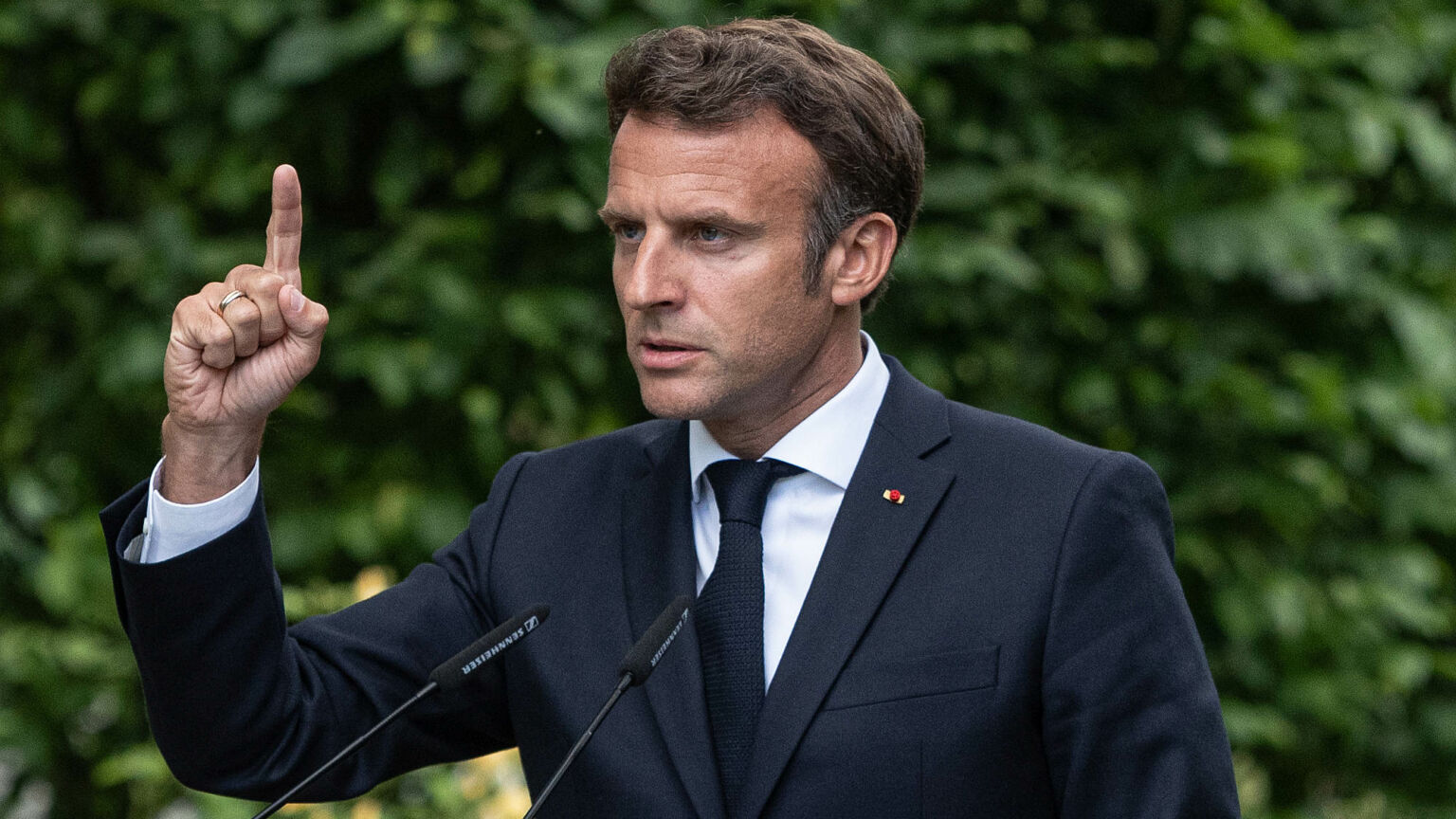 Jean-Luc Mélenchon, the leader of left-wing coalition NUPES, had two goals ahead of the French legislative elections. He wanted to inflict a humiliating defeat on newly elected president Emmanuel Macron. And he wanted to be elected prime minister.
He succeeded in his first aim, ensuring that Macron's centrist coalition, Ensemble, secured just 245 seats, well short of the 289 required for a majority. This leaves Macron as the first ever French president to fail to secure a legislative majority straight after winning a presidential election. It is a genuine slap in the face for a famously technocratic president who is determined to be involved in the day-to-day running of the government.
But Mélenchon failed to win enough seats with NUPES to become prime minister. His coalition of four parties of the left – the Communists, Mélenchon's own France Unbowed (LFI), the remnants of the Socialist Party (PS) and the Greens – managed to capitalise on the unpopularity of Macron. But NUPES' 142 seats were nowhere near enough to win a majority.
NUPES certainly raised hopes on the left of a significant parliamentary breakthrough ahead of the elections. Though few believed it could reach the threshold needed to control parliament, some polls suggested NUPES could still get as many as 190 seats. But turnout – at a record-breaking low of 46 per cent – proved a major problem, with a greater proportion of the left's electorate staying at home than that of the right.
Perhaps that has something to do with Mélenchon himself, who has long been a divisive figure. Since first being elected to the senate as a PS member in 1986, this veteran of the French left has made many enemies over the years. He eventually left the Socialists in 2008, after it supported ignoring the result of a referendum on the EU in 2005, when the French rejected the European Constitution, which became the Lisbon Treaty. Eurosceptic Mélenchon thought that the party should respect the will of the people, not try to ride roughshod over it. In a France as torn over the EU as Britain is, Mélenchon's euroscepticism does not go down well with some.
Mélenchon is also famous for his franc parler – his swearing and his bursts of anger – and can sometimes be rude. His speeches are rousing, he has experience campaigning in front of large crowds and he is a fine example of a left populist. But that scares voters on the centre and on the right, many of whom abstained or voted for Marine Le Pen's National Rally (RN) on Sunday.
Perhaps the left's greatest shortcoming was its failure to mobilise the working classes who live in the rural towns and post-industrial areas of the French 'periphery'. NUPES may have won every seat in Seine-Saint-Denis, the working-class Parisian suburb, but it won few seats in France's small towns. There, working-class voters largely opted for RN.
Indeed, RN enjoyed considerable success in these elections. It secured 89 seats, up from just seven in 2017. This is a historic victory for the far right in a political system that had largely managed to keep it far away from power until now.
The RN arguably owes its success directly to Macron's electoral strategy. Hitherto Macron has benefitted from what is known as the 'republican front', in which voters from the left and right back whichever candidate will keep the far right out. But thanks to the Macron camp's move against the left during these legislative elections, the republican front has now collapsed. Macron has grouped both the left and the far right under the banner of les extrêmes and squeezed his own vote in the process.
Macron's attack on the 'extremes' has above all benefitted the RN, which, grouped alongside the left, no longer seems quite so unpalatable to a lot of voters. Indeed, France's liberal press has even been giving generous assessments of Le Pen, with one newspaper calling her 'radiant'. This has strengthened her attempts to de-demonise her party, despite a plethora of its members still being affiliated with neo-Nazi groups.
The RN's historic result was achieved despite a rather lacklustre campaign. Some of its candidates had barely been vetted. Rookies were thrown in front of news cameras, and were often unable to answer the most basic questions on RN's policies, leading to embarrassing scenes on national television. But this didn't dent its appeal.
NUPES, on the other hand, had a solid leftist programme and proficient candidates. So why did its programme of a higher minimum wage and higher spending in education and health not convince workers? Probably because Mélenchon's LFI, much like the Socialist Party, is highly centralised, with weak local ties, and is unable to address the concerns of the periphery. This problem is reinforced by the fact that the left's leading politicians are still largely drawn from France's elite political-science schools and grandes écoles. LFI is starting to change, with some newly elected MPs coming from working-class backgrounds. But much remains to be done to open the party up to the French people.
So Mélenchon may have landed a blow against Macron. But he has failed to contain the rise of Le Pen. These elections have revealed one thing above all: the future of French politics lies in appealing to the workers of peripheral France.
To enquire about republishing spiked's content, a right to reply or to request a correction, please contact the managing editor, Viv Regan.