Meet the Islamic scholars taking on Islamism
A new Muslim-led think tank is ready to challenge the scourge of Islamism.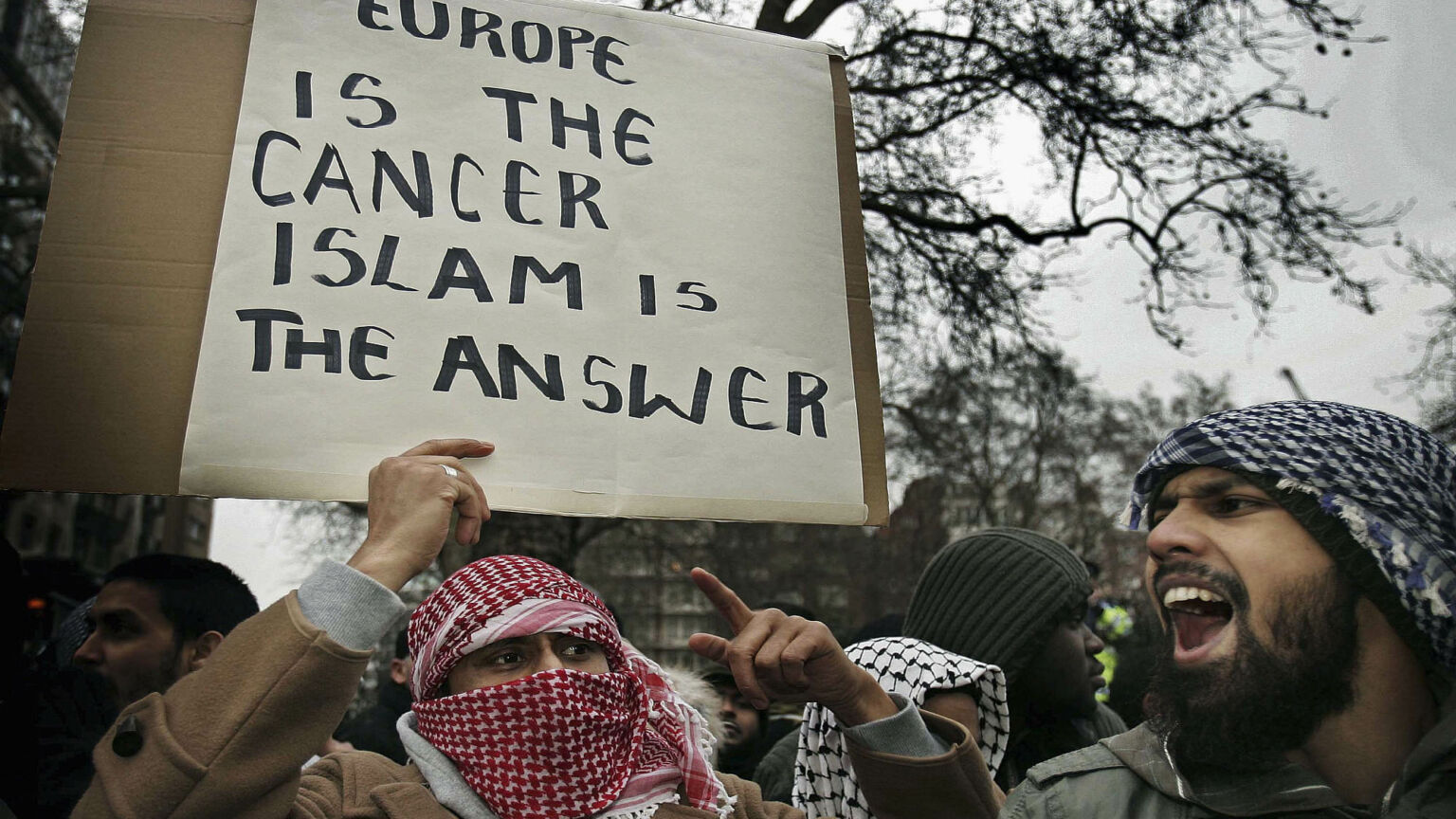 This year marks the five-year anniversaries of the Manchester Arena bombing and the London Bridge attack. These two Islamist atrocities alone accounted for the deaths of 44 people.
Since 2017, Islamist terror attacks have shown no signs of abating. Two were killed in the London Bridge stabbings of 2019. Three were killed in a knife attack in Reading in 2020. And last year David Amess MP was stabbed to death at his constituency surgery.
One of the biggest contributors to the ongoing carnage is the lack of a compelling counter-narrative to Islamist ideology within Muslim communities.
A new Muslim-led think tank, the Oxford Institute for British Islam (OIBI), has been launched to provide precisely that – a strong Islamic opposition to Islamism. Oxford-based imam Dr Taj Hargey, one of the driving forces behind the project, says the OIBI seeks to 'theologically empower' Muslim youth to resist divisive, hostile and fundamentalist interpretations of Islam.
At the OIBI's launch event last month, hosted at St Peter's College, Oxford, Hargey said the institute 'will demonstrate that violence against non-Muslims, blasphemers and apostates, FGM, women's suppression, stoning to death – all these barbaric practices – have no Koranic validation'.
These 'barbaric practices', argues Hargey, come from the Hadith (alleged sayings of the Prophet Muhammad written 300 years after his death), the Sharia (a concoction of medieval clerical opinion) and the fatwas (arbitrary rulings masquerading as religious decrees). 'We don't follow [this] toxic trio', he said.
By tackling fundamentalist readings of Islam, the OIBI also hopes to help better integrate Muslims into British society. To this end, the OIBI will produce the quarterly Journal of British Islam, as well as other research, lectures, seminars and conferences.
Among those joining Hargey at the OIBI are Usama Hasan, an astronomer and imam; Elham Manea, a professor of political science at Zurich University; Steven Greer, a professor of human rights at the University of Bristol Law School; and Paigham Mustafa, a publisher and author.
The OIBI's scholars hold different and sometimes conflicting opinions. This is in keeping with Hargey's vision of the OIBI as 'passionately pluralistic'. Hasan, for example, does not reject the Hadith wholesale. As he put it to me in a phone conversation, 'the tradition of personal ijtihad, where every believer ought to be able to read the Koran and Hadith and form his or her own opinion, is a classical position which has got lost in the past 30 years'. 'Literalists', he added, 'have closed down the debate'.
The spirit of open debate is central to the OIBI's approach. Speaking at the launch event, Adam Eljadi, an OIBI trustee, described Hargey's weekly Koran study classes at the Muslim Educational Centre of Oxford as 'an oasis of intellectualism in a desert of dogma… Disagreements and debates were encouraged and the effect on myself was transformative.'
Promoting a counter-narrative to Islamism won't be easy, of course. The discussion of Islamism in the UK today is often unhelpfully polarised. 'The far left and even the centre left are in denial about Islamist violence, because of not wanting to stoke Islamophobia', explained Hasan. Meanwhile, 'those on the right and far right are alarmist and say that Islam and Muslims are a problem, and that Islam is an inherently violent religion, which is nonsense. We need to strike a balance between denial and alarmism', he said.
Hasan is convinced the OIBI's approach is the right one: 'It will bear fruit in the long-run. It already has. A lot of people in that British Muslim progressive scene have been impacted by Hargey's work for over a quarter of a century. They just don't get as much attention as the angry fundamentalist and literalist Islamic voices.' He tells me there is a small but growing community of liberal, progressive Muslims who believe in the Koran but are also committed to universal human rights and equality.
Hargey is keen to emphasise the OIBI's independence. It will seek to fund itself through membership fees, and later NGO and charitable-trust funding. It will not take any money from the British state or from any government. 'We want to be totally independent, so we are not seen as in hock to any other authority', Hargey said last month.
This is just what Britain needs: an independent, free-thinking Islamic think tank, determined to push back against Islamist extremism.
Hannah Baldock is a journalist and researcher on radicalisation and terrorism.
No paywall. No subscriptions.
spiked is free for all.
Donate today to keep us fighting.
Donate online
To enquire about republishing spiked's content, a right to reply or to request a correction, please contact the managing editor, Viv Regan.