We need to drop the caricature of British Muslims
British Muslims are not disaffected and marginalised. Most are thriving, trusting in our institutions and optimistic for the future.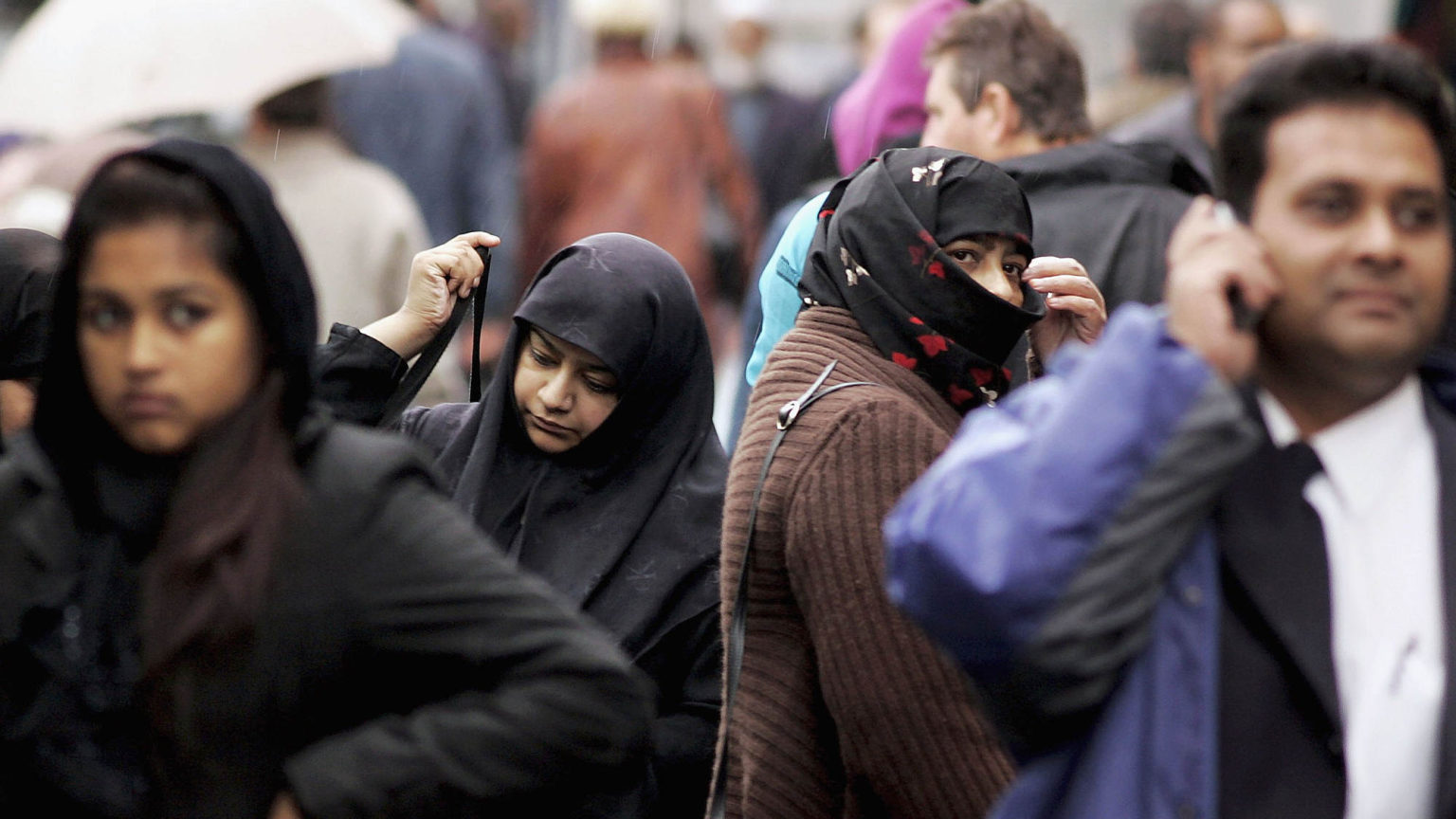 Britain, we're often told, is riddled with 'Islamophobia'. But the findings of a recent survey suggest that the majority of British Muslims believe their lives have actually improved in post-Brexit Britain.
In a recent survey of British Muslims by Savanta ComRes, respondents said they felt that life in the UK was improving in 10 out of 12 'spheres' of life. A majority – 55 per cent – said that opportunities for Muslims to become more successful had improved in the past five years. Nearly six in 10 British Muslims – 59 per cent – believe that British businesses are creating services and products tailored for Muslim consumers.
While 19 per cent said that the acceptance of Muslims in the UK has worsened in the past five years, 53 per cent of British Muslims think that it has improved. On the whole, they are optimistic about social mobility: 57 per cent believe that 'young Muslims growing up in the UK today will be more successful than their parents'. A majority – 53 per cent – believe that their quality of life has improved over the past five years. The British promise of equality of opportunity and social mobility now has greater buy-in among Britain's Muslim citizens.
While some may be surprised by these survey figures, I am not. Indeed, they support existing data that paint a similarly positive picture. A March 2020 study, published by crime and justice consultancy Crest, found that more than three in four British Muslims believe Britain is a good place to live as a Muslim – with freedom of religion cited as the primary factor. Interestingly, a far lower proportion of non-Muslims (52 per cent) believe that Britain is a good place to live as a Muslim – an indication that the view of Britain as Islamophobic is far more prevalent among non-Muslims than Muslims.
What's more, the Crest study showed that a majority of British Muslims view all British institutions, aside from the media, as fair. They are especially positive about the National Health Service. According to Crest, Muslims are also slightly more positive about the police than the wider British population. Similarly, the most recent crime survey for England and Wales found that British Bangladeshis (who are predominantly Sunni Muslim) report more confidence in their local police force than most other ethnic groups. While 74 per cent of white Brits reported confidence in their local police, this rose to 81 per cent for British Bangladeshis.
Contrary to the caricature of British Muslims as a disaffected, marginalised bloc, they have high levels of trust in our institutions. This reflects Britain's success as a modern, diverse democracy. Our anti-discrimination protections – on the grounds of race, ethnicity and religion – put other major European countries, such as France, Germany and the Netherlands, to shame. Indeed, a study by the Migrant Integration Policy Index from 2020 concluded that the UK is home to some of the strongest equality bodies in the world.
Meanwhile, the European Union is going in the opposite direction. The European Court of Justice (ECJ) – the highest court of the EU – recently ruled that businesses have the right to ban Muslim employees from wearing the hijab if they work face-to-face with customers or if it causes workplace conflicts and tensions. This was a deeply illiberal ruling that fundamentally infringes on religious freedom and undermines the integration of European Muslims into European society.
The UK is by no means perfect. More can be done to reduce the impact of discrimination in the UK, especially in spheres of life such as employment and privately rented housing. Indeed, one of the troubling findings from the Savanta ComRes study is that Muslims' perceived experiences of discrimination in the workplace have grown worse in the past five years.
But, on the whole, Britain's Muslim citizens are appreciative of the opportunities, protections and freedoms afforded by British democracy. Those peddling the divisive fantasy that we live on a bigoted and intolerant island need to put their prejudices aside and start looking at the realities on the ground.
It is time for 'community leaders' preaching doom and gloom to listen to optimistic ethnic and religious minorities, instead of speaking on their behalf and misrepresenting their views about life in Britain.
Rakib Ehsan is the author of the forthcoming book, Beyond Grievance, which is available to pre-order on Amazon.
To enquire about republishing spiked's content, a right to reply or to request a correction, please contact the managing editor, Viv Regan.