'There is a rich tradition of black gun ownership'
Maj Toure on how the Second Amendment was essential to the fight for black liberation.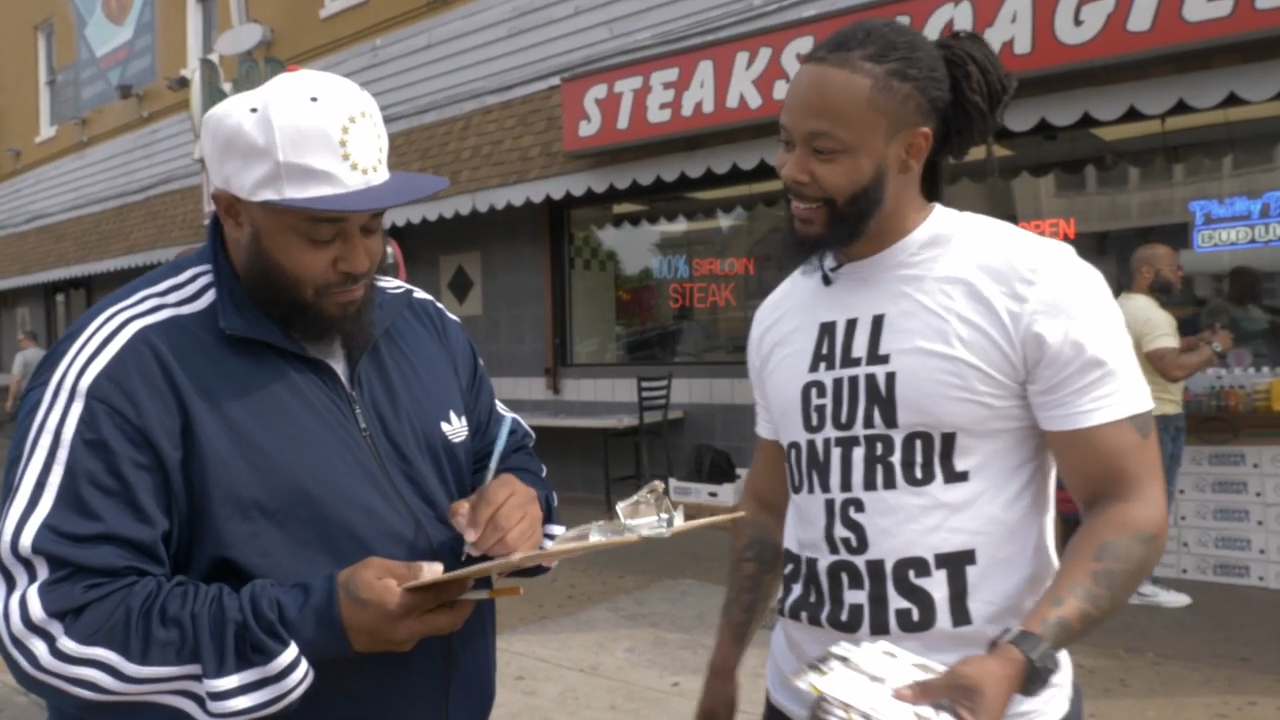 The US's Second Amendment is often dismissed as reactionary – as white supremacist, even. We're told that the only people interested in preserving the right to bear arms are racist, rural-dwelling white men.
For Maj Toure, founder of Black Guns Matter, this gets things completely the wrong way around. Gun control, he argues, was historically rooted in racism and the Second Amendment was essential to the fight for black liberation.
Maj joined Brendan O'Neill for the latest episode of his podcast, The Brendan O'Neill Show. What follows is an edited extract from their conversation. Listen to the full episode here.
Brendan O'Neill: One argument you've made over the past few years is that racism lies behind a lot of gun-control measures. A lot of people argue that the availability of guns is what contributes to racism in the United States. At the time of the George Floyd killing – despite the fact he was not killed by a gun – there was a piece in the Guardian newspaper saying there will always be violent racism in America as long as guns are available. But isn't the opposite the case? Weren't numerous gun-control measures, right from the aftermath of the Nat Turner slave revolt through to the Black Panther clampdowns of the 1960s, driven by a racist ideology?
Maj Toure: Absolutely. All gun control is racist (and I say that not just because it's a cool slogan on a t-shirt that we sell at Black Guns Matter). It's a fact. At the time of the black codes and the slave codes, black people could not bear arms. After emancipation, black people were given full citizenship but soon after prohibitions were put in place.
The origin of gun controls in the US is racism. And just because you put Doritos in a healthy bag, the MSG and sodium levels will still be the same…
The Second Amendment has it that the right of the people to keep and bear arms shall not be infringed. Extra measures on guns, and restrictions on that freedom, are rooted in racism. These policies began in order to stop black people from having the means to defend themselves.
Everybody should read Negroes and the Gun by Nicholas Johnson, on the tradition of black self-defence. Or This Non-Violent Stuff'll Get You Killed, on the importance of guns to the civil-rights movement. The attempts to disarm blacks go from colonial American history all the way up to the 1960s and to today.
People will say that today white people are subjected to the same laws and have to go through the same processes when purchasing a firearm and face the same restrictions. But it's not true in practice.
Even now, the areas where there are the most gun controls are where the most black people are. So if you're in the same state of California, if you apply to get your licence to carry in Orange County, where it's wealthy and white, you'll more than likely get it, but if you apply to get your licence to carry in Compton, or South Central or somewhere like that, you're going to get denied. So we're still seeing the outcome of this practice.
I believe that many people who favour gun controls mean well, but they are only listening to one side of the argument. And that side is the same side that wants control and power. That's what government does. Government is like a mafia running a protection racket, and the mafia cannot allow the people that it would be extorting to have the means to defend themselves from that force.
There are so many factors that lead to violence that have nothing to do with gun rights. But instead of addressing those things, politicians talk about the need for gun control. They are trying to wrest power away from the hands of the people and hand it to the political elite.
O'Neill: We seem to have come a long way from when Frederick Douglass said that what people need is 'a good revolver, a steady hand and a determination to shoot down any man attempting to kidnap you'. Guns played a huge role in the expansion of liberty and racial equality in America, so why do we never hear about this?
Toure: I did a speech at CPAC on this a few years back. The conservative movement in America has failed to properly utilise folks like Ida B Wells, Harriet Tubman and Frederick Douglass, who are top-tier freedom fighters. I try to highlight Frederick Douglass, his stories and the sheer will and determination he had for liberation. But most people don't really know who he is, even if they know that picture of him with his hair out.
The right has really failed on this. It has failed to engage black communities in what firearm ownership actually means and why, at its core, it's about protecting life. I've tried to create a language to engage that demographic with Black Guns Matter.
The right is not fighting for liberty – it is just arguing against the left, which is a different fight. No one is taking a message about liberty, gun ownership or the Second Amendment to black America. The rich tradition of African American gun ownership is being forgotten.
Maj Toure was talking to Brendan O'Neill on the latest episode of The Brendan O'Neill Show. Listen to the full conversation here:
To enquire about republishing spiked's content, a right to reply or to request a correction, please contact the managing editor, Viv Regan.