We are right to rip up the Northern Ireland Protocol
The government is not breaking international law – it is defending British sovereignty.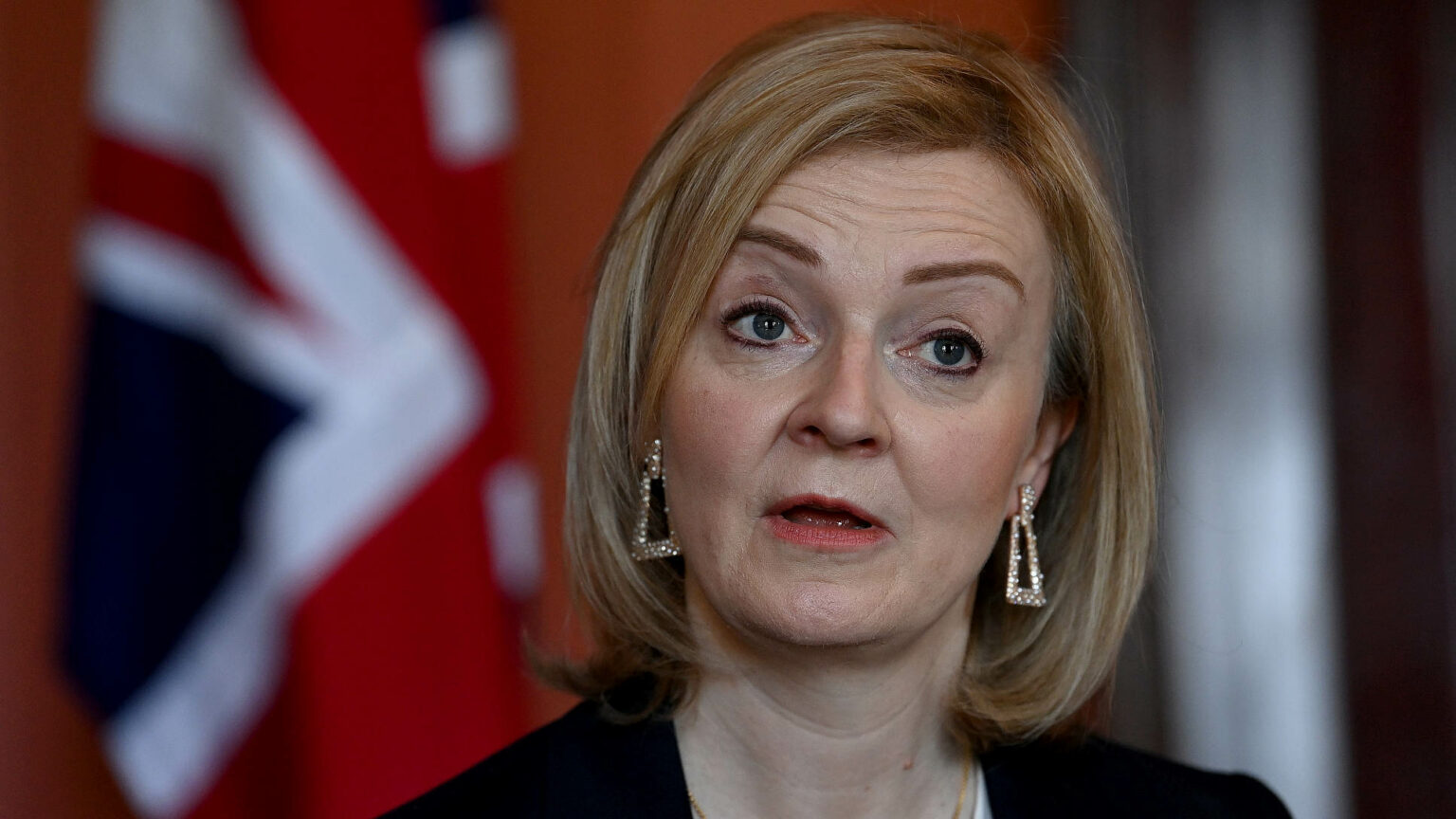 Once again, Britain's chattering classes have taken a break from cheering on the fight for sovereignty in Ukraine to rage against the fight for sovereignty in the UK. Still adorned in their blue-and-yellow badges, swiping past their screensaver image of Zelensky in fatigues, they've taken to social media to brand Britain's desire to be a self-governing nation a pipe dream at best and a criminal experiment at worst. What's irked them this time? The new Northern Ireland bill, which will allow ministers to override parts of the Northern Ireland Protocol, and which is designed to allow the free movement of goods within the UK's own borders and to end the jurisdiction of the European Court of Justice over any part of our nation. That's it. That's what has got them fuming. Wait till they find out how much freedom Ukraine wants.
The Remoaner handwringing over the publication this week of 'reasonable and practical' legislation that will allow ministers to rip up parts of the Brexit deal that Boris Johnson agreed with the EU in 2020 has been extraordinary. You'd be forgiven for thinking Britain had turned into a banana republic, led by people who think little of breaking the law. Observers, Labourites and Tory Europhiles view the new bill as an arrogant flipping of the bird at the global order; as a bill that will 'break international law and undermine Britain's standing in the world'. Because the Northern Ireland Protocol is part of the internationally recognised treaty Britain signed with the EU when we left that cursed oligarchy, any unilateral reneging on it would 'violate international law', the government's critics say. In short, wanting your nation to have the right to send goods from one of its cities to another without having to jump through legal hoops constructed for the benefit of a foreign entity is criminal, essentially. Who knew?
It really is worth breaking down what the new bill will allow ministers to do. The problem with the Northern Ireland Protocol was always that it kept part of the UK beholden to EU rules and regulations, despite the clearly stated will of the electorate to liberate our nation – the entire nation – from EU membership. In the post-Brexit tumult, British officials agreed with Brussels and Dublin that some EU oversight would be required in Northern Ireland, given it shares a land border with an EU member – Ireland. And so a trade border was drawn down the Irish Sea and the ECJ was granted oversight of certain aspects of the movement of goods between Britain and Northern Ireland. So intense was the EU's involvement in Northern Ireland – a part of a non-member state, remember – that it has imposed 4,000 new laws there over the past 18 months.
This is clearly an intolerable state of affairs. It runs counter to the democratic wishes of the electorate. It stridently undermines UK sovereignty. No serious nation would accept the right of a foreign power to draft laws for its citizens and businesses to live by. The protocol is unpopular, too. Many Unionists are understandably outraged by the casting of their homeland into a purgatory of half-sovereignty, in which they have democratic oversight of some laws but not others. So the new bill, proposed by foreign secretary Liz Truss on Monday, will seek to rectify these problems. It will create a checks-free 'green lane' for goods moving from Britain to Northern Ireland, while goods going on to the Republic of Ireland will go into a 'red lane' of EU checks. It will push back the ECJ and allow instead for independent arbitration of issues that arise. It will also give British firms sending stuff to Northern Ireland the right to choose between meeting UK standards or EU standards.
This is what has got Britain's liberal elites, Dublin's political class and the Brussels bureaucracy up in arms – the elected UK government's belief that the UK should enjoy sovereign control over its internal affairs. The belief that we should not have to seek permission from a foreign power to transport goods within our borders. The belief that we should not be subject to the rulings of a foreign court. That the EU is threatening to take legal action against the UK over these modest proposals, that the Dublin elites are warning 'there will be consequences for Britain' if it goes ahead with the bill, really does capture what is at stake here. It isn't just sausages. It isn't even just the Good Friday Agreement. It is national independence itself, the right of a free nation like the UK to shape its destiny as it sees fit. That's what this tense clash is about. The hissy fit in Dublin and the stern warnings from Brussels only confirm that in the eyes of the EU and its obedient member states sovereignty is now virtually a crime.
The simple truth is that the UK government is not breaking the law – it is making the law. This is what democratically elected governments do – they make legislation that they think will best serve the needs and desires of their population. For the EU and its supporters to depict the UK government's latest act of law-making as law-breaking, for them to speak of our democratic process as a sinister, treaty-reneging abomination, is deeply offensive. It exposes the imperial delusions that motivate the EU, which still cannot believe that the pesky plebs of Britain had the temerity to leave. Those EU controls over Northern Ireland, those 4,000 new laws, and now the threats of legal action against the UK for drafting a new bill – this is the behaviour of an imperial power horrified that the minions have rebelled, and determined to punish them for having done so. Every single thing the EU has done over the past six years has confirmed how wise we were to leave it.
If you want to see reckless and undiplomatic behaviour, look not to the British government's proposal of a new law – look to the machinations of the Irish government. Dublin has taken leave of its senses in response to the Northern Ireland bill. Ireland's foreign affairs minister, Simon Coveney, is giddily wondering out loud if Labour and Tory MPs might club together to defeat the bill. There will be a 'lot of resistance', he says. He hopes MPs will be 'opposing this legislation strongly'. This is an outrageous interference in Britain's democratic affairs. Imagine if Boris or Truss or Rishi Sunak openly talked about members of the Dáil striking down a law put forward by Micheál Martin. There would be outrage, rightly. Yet Dublin does it and supposed progressives cheer. How shameful that Ireland has gone from being a nation that fought hard for independence to being a nation whose officials dream of suppressing independence in their neighbouring state. This is the warping effect of EU membership. Let's fully free ourselves from this deranged institution.
To enquire about republishing spiked's content, a right to reply or to request a correction, please contact the managing editor, Viv Regan.