A woke meltdown at the Washington Post
America's elite newsrooms are overrun with privileged crybabies.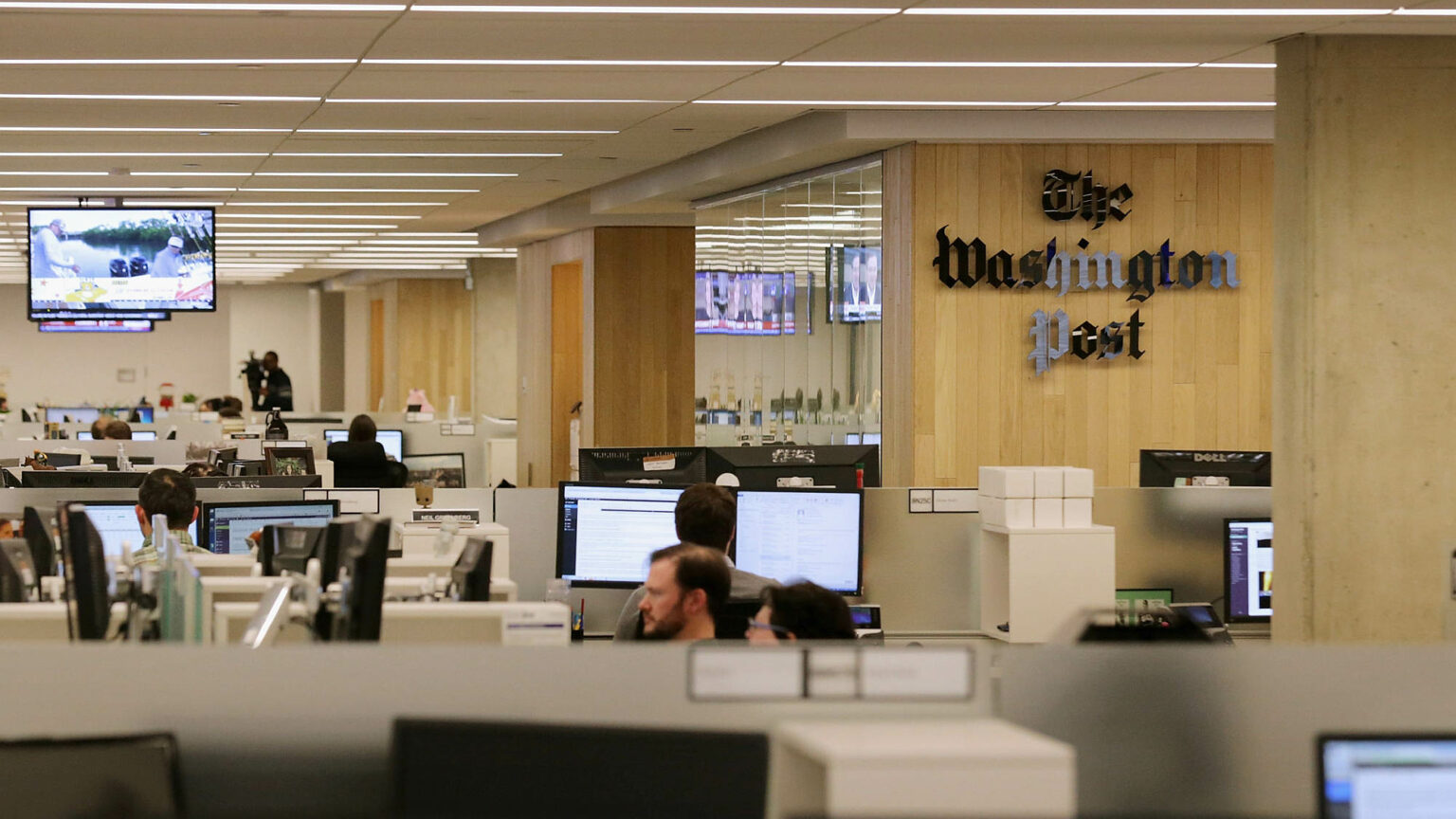 Has there ever been a more cosseted, sheltered and pampered group of women in the history of humanity than today's young(ish) female journalists? Not since Marie Antoinette decreed that the plebs should eat cake has a group of women been more out of touch with the concerns of ordinary people.
Take the story of now ex-Washington Post journalist Felicia Sonmez.
If you are of a certain vintage, you might remember the Post as the paper with a legendary female owner – one who, in 1971, defied the American government and published the Pentagon Papers, which exposed the inside story of the US's involvement in Vietnam. Whereas the current generation of Washington Post women are bravely standing up to… crap jokes.
Just over a week ago, Post reporter Sonmez took umbrage when a colleague, David Weigel, retweeted the following joke: 'Every girl is bi. You just have to figure out if it's polar or sexual.'
Admittedly, I too find this joke highly offensive. Because it is not funny, which should be the sole metric by which a joke is judged acceptable.
Sonmez, on the other hand, saw the tweet as justification for starting a war in the newsroom. First she got into a public fight with Weigel and another fellow Post reporter, Jose Del Real, and then she took to the barricades using the newsroom's Slack messaging service. By last Friday, the national editor was trying to quell the Sonmez-led insurgency. The Post felt it necessary to suspend Weigel without pay for a month, and issued the following statement: 'Editors have made clear to the staff that the tweet was reprehensible and demeaning language or actions like that will not be tolerated.'
But the fight rumbled on. By last Sunday, executive editor Sally Buzbee had been dragged into it, making a statement intended to keep the peace. However, this only upset Sonmez further, and within hours she was back on Twitter, announcing that Buzbee's note had provided 'fodder for *more* harassment' against her. Sunday night arrived, but no peace accords did – just more tweets and tagging, and account deactivations and reactivations.
'By Monday morning, tension at the Post was still high', CNN solemnly reported.
In the maelstrom, Sonmez somehow managed to find the time to compose a few truly epic multi-tweet threads, reminiscing about her dashed newsroom dreams and a 'bittersweet' move to China in 2013, in the hope of finding a more fair work environment. She also spoke of being 'punished' by the Post for her 'trauma'.
You would think that staff at US national newspapers would have better things to do with their time, as the nation they are tasked with covering suffocates under the weight of soaring inflation, terrible gun violence and extreme political division. But apparently not.
It seems barely a few months go by without further evidence that within American elite journalism the hypocritical, spoiled, crybaby demographic is rather overrepresented. It's truly remarkable how adept these journalists are at making the story about themselves.
While regular people struggle to afford petrol for their cars, or to find baby formula in the supermarket, these elite journalists always manage to find the angle that leads us back to their feelings.
Anyone remember former New York Times and current Post journalist Taylor Lorenz crying on national television earlier this year, after being on the receiving end of rude social-media posts? Before that there was Times editorial-board member Mara Gay, who went on TV last summer to discuss a terrifying trip she took out to the suburbs for the Fourth of July celebrations. While there, she was 'disturbed' to see 'just dozens of American flags' and 'dozens and dozens of pick-up trucks'. However did she cope?
It seems that this time, however, even the Post has had enough of its Mean Girl journalists. After Buzbee sent an internal memo to staff saying, 'we do not tolerate colleagues attacking colleagues either face to face or online', a lot of Post reporters were moved to praise the paper's 'collegial' work environment. Sonmez clearly did not like the positivity, so on Thursday she decided to tweet out what all those praising the Post's workplace had in common: 'They are all white… They are among the highest-paid employees in the newsroom, making double and even triple what some other national desk reporters are making, particularly journalists of colour… They are among the "stars" who "get away with murder" on social media.'
This was the final straw. Sonmez was sacked for 'misconduct that includes insubordination, maligning your co-workers online and violating the Post's standards on workplace collegiality and inclusivity'.
Still, over the course of a week, Sonmez certainly caused a great deal of trouble – and not the good kind of trouble that journalists used to cause, exposing the powerful and the corrupt. Which makes you wonder, wouldn't it be great if these young, highly privileged people, with their expensive educations, used their positions at America's leading newspapers to write about something other than themselves? They could even try actual journalism.
Jenny Holland is a former newspaper reporter and speechwriter. Visit her Substack here.
To enquire about republishing spiked's content, a right to reply or to request a correction, please contact the managing editor, Viv Regan.