Why Tory rebels really want rid of Boris Johnson
They appear desperate to return the party to being southern, middle class and unelectable.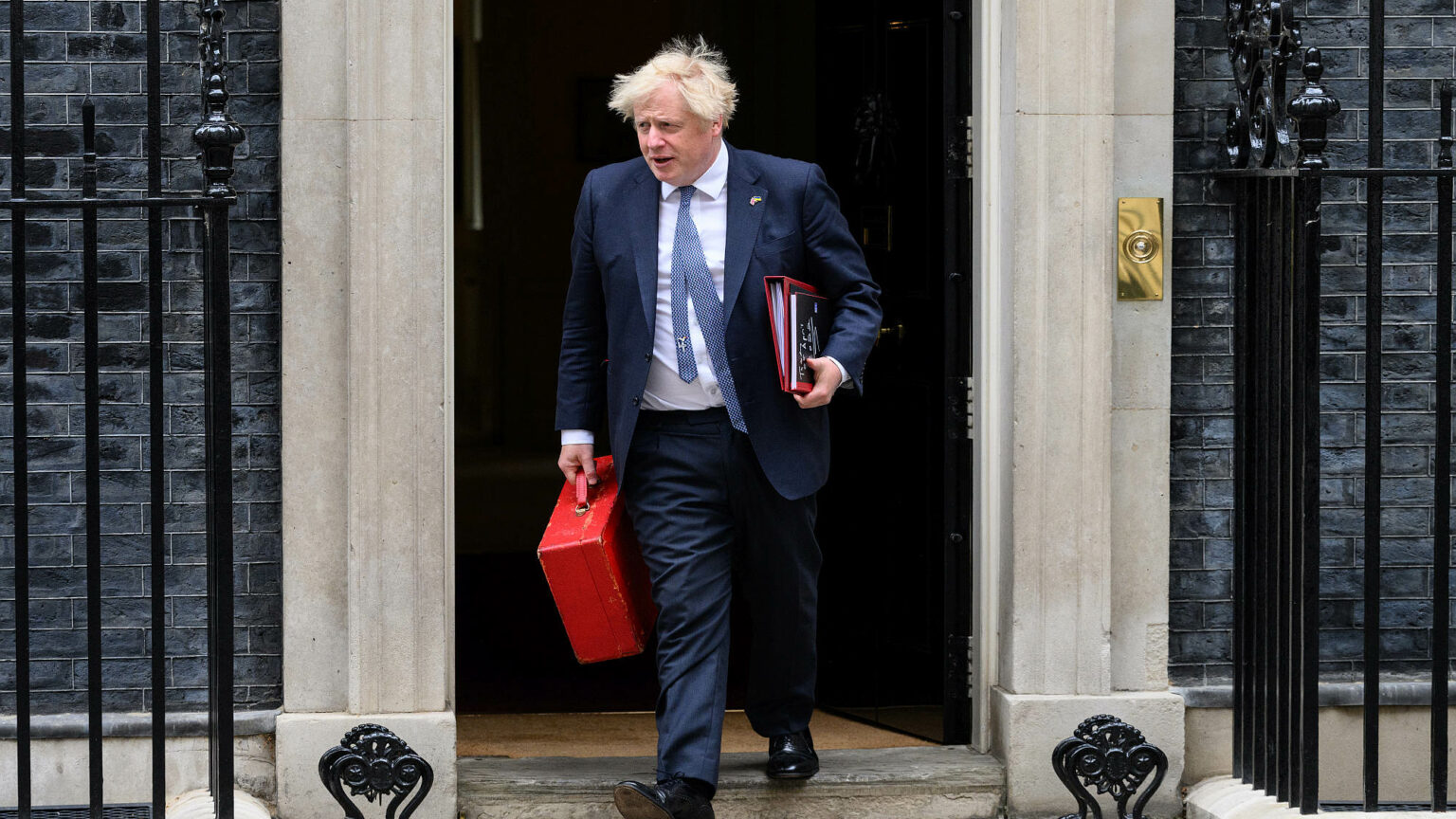 When the result of the exit poll at the 2019 General Election was announced live on Channel 4, the audience started booing.
Amber Rudd – who was the senior Tory on the studio panel, despite having stood down from the Commons – wore an expression that suggested a bad smell had been wafted under her nose.
Boris Johnson being on track to win a huge Commons majority was not what pro-Remain establishment Tories, like Rudd, had expected and not what many of them had desired either.
Over the ensuing hours it emerged that the key to his victory was a mass defection of northern and Midland post-industrial towns – the so-called Red Wall – from Labour to the Conservatives, prompted largely by Johnson's pledges to 'Get Brexit Done' and 'Level Up' Britain with publicly funded infrastructure schemes.
This was a massively helpful political realignment that had fallen into most Tory laps unprompted, unexpected and unmerited. The Conservatives did not willingly call the 2016 EU referendum – that came as a result of incessant electoral pressure from UKIP – and most of their MPs campaigned vigorously for Remain.
Those Tories who pushed for Leave were mainly old Thatcherites, who saw being outside the EU as a chance to create a deregulated, low-tax, ultra-competitive 'global Britain' with the prodigious service-based London economy at its heart – what some referred to as Singapore-on-Thames.
Today's no-confidence vote being held on Johnson has certainly been prompted in part by his personal sloppiness and inconsistent relationship with the truth. But it's also due to the fact many Conservative MPs find Red Wall sensibilities not to their taste and wish to get back to the politics of leafy shires and salubrious suburbs.
The letter to Johnson penned by this morning's most successful political attention-seeker, Hereford and South Herefordshire MP Jesse Norman, reeks of de haut en bas entitlement and pomposity.
In it, Norman seeks to marginalise the programme that got Johnson – and himself – elected, telling him: 'You have no mandate other than as an MP and from the support of your colleagues.' He comes out against attempts to force concessions from Brussels over the Northern Ireland Protocol, describes Johnson's plan to send Channel-hopping migrants to Rwanda as 'ugly' and accuses him of seeking to create 'cultural dividing lines' – which is classic liberal-establishment framing of the culture war being waged on the West by the woke warriors of the left.
That arch-critic of Johnson, Tobias Ellwood – who has called for the UK to be put back into the EU Single Market – immediately rowed in behind Norman, claiming: 'We will lose the election if our policies appeal solely to our party base.'
Yet the Red Wall of Con-Lab marginals that supported a hard Brexit and want to see a fightback against woke extremism is really not any kind of bedrock Tory 'base'. The majority that the Tories won in 2019 came by pulling in new support from these constituencies to add to their usual Blue Wall seat bank, which encompasses southern shires and smart-set commuter belts.
So Ellwood and his ilk are not actually proposing any broadening of the Tory appeal. Instead they're proposing narrowing back to the normal, comfortable places associated with being 'true blue'. Ultimately, this may restore the Liberal Democrats to the ranks of potential coalition partners for the Conservatives, but in the short-term it is hard to see it as the path to another majority.
The list of leading contenders to replace Johnson – Jeremy from Surrey, Tom from Tonbridge, shrink-the-state Liz from Norfolk – is all rather reminiscent of the ousted Mrs May from Maidenhead: anti-Brexit, culturally 'progressive' and attuned to corporate concerns. This is the Tory party of the already prosperous and well-connected.
It would be an exaggeration to say that Home Counties Tories are actively seeking to sack Red Wall voters, but they are certainly attempting to teach them their place – and the place they have in mind for them is well down the parliamentary pecking order and feeding off scraps when it comes to public funds.
Through his failure to run a tight ship on lockdown rules in No10, and struggle to deliver on the Levelling Up agenda, Johnson has fallen into lower esteem with Red Wall voters, especially given the cost-of-living crunch we are all living through. A Wakefield by-election defeat later this month is likely to underline that.
But nobody should think the plot to oust him is designed to help the Tories deliver on the manifesto that won them their majority or to prioritise the common-sense cultural conservatism of the Midlands and the north. Southern comfort is once more the order of the day.
Patrick O'Flynn is a former MEP.
To enquire about republishing spiked's content, a right to reply or to request a correction, please contact the managing editor, Viv Regan.