The meltdown over imperial measurements
Rampant 'imperial nostalgia' is just another Remoaner myth.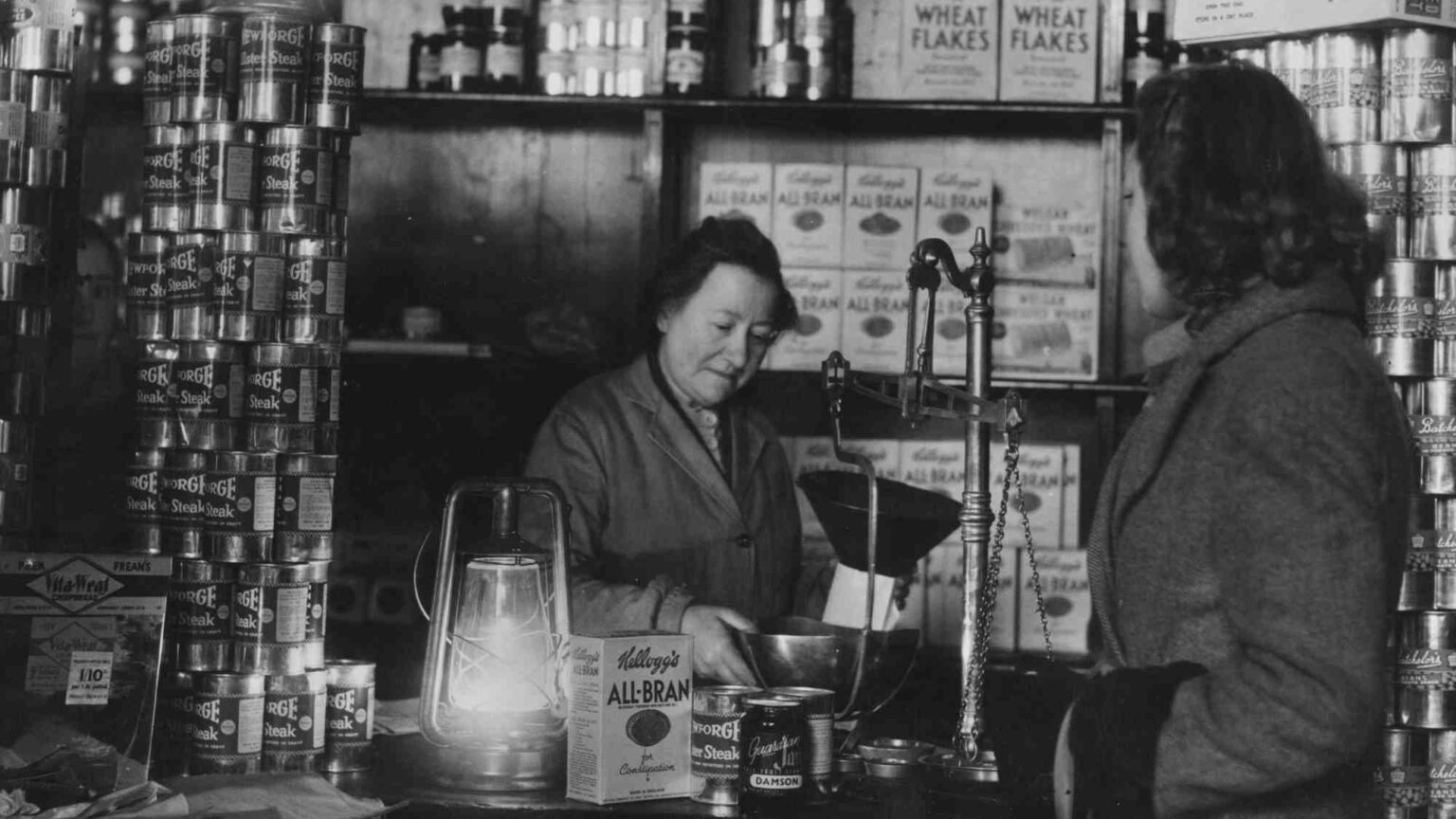 Boris Johnson once again stands accused of extreme nationalism and nostalgia for the British Empire. So what has his government done this time? Has it invaded a country? No, it has proposed allowing shops to sell goods in pounds and ounces.
The plans – expected to be published later this week – will consider various options for the return of imperial measurements in shops. No one is expecting the end of the metric system. The most likely outcome will be that shop owners will have the choice to also sell goods in imperial units. This would mean overturning an EU directive from 2000, which mandates the use of the metric system in most areas (pints in pubs and miles on road signs being notable exceptions).
But to a large section of unyielding Remainers, this decision – like every move made by Boris's pro-Brexit government – represents something altogether more sinister. It is as if Boris is planning to revive the East India Trading Company and launch the Royal Navy into Bombay.
Last week, the Remoaners were desperately aggrieved because central London landmarks and roads were adorned with Union flags ahead of the queen's Platinum Jubilee. According to #FBPE Twitter, this was symbolic of the UK's rising tide of Nazism, which gave them reason to fear tanks sweeping down the capital's streets.
The proposed revival of imperial measurements has provoked a similar meltdown, only it is the return of imperialism rather than fascism that we are now supposed to fear. Labour's Angela Eagle says the announcement is an attempt to 'weaponise nostalgia for a time few can remember'. NHS campaigner and mask salesperson Julia Patterson describes the move as 'toxic nationalism', coming from a government 'obsessed with the British Empire'. Green Party MSP Ross Greer claims the move is proof that UK politicians are 'inconsolable that the empire is over'.
To ordinary Britons, imperial measurements are just a way of weighing fruit and veg. But to the Remainers, they are a lethal weapon in the culture war.
Remainers talk a lot about the supposed 'imperial nostalgia' of Brexiteers, but there isn't much evidence of this. Ministers haven't expressed any longing for the UK to take over other countries. No one has proposed that the monarch should once again rule India. But thanks to Brexit Derangement Syndrome, which is still frying the brains of many Remainers, almost any policy coming from Boris's government is viewed as a sign of impending fascism or imperialism.
At the risk of showing off, I'm too young to remember sweets coming in quarters or fruit being sold by the pound, but giving shops the freedom to choose between both systems seems sensible to me. It will allow businesses to cater to their customers however they see fit. Even after many decades of the metric system, many customers still have a better understanding of imperial units.
Elite Remainers treat any criticism of the metric system as inherently irrational. But there are good reasons for doubting the wisdom of the EU's directives. Had the UK not secured a partial opt-out to the EU's metric directives in 2008, we would have been forced to change every road sign from miles to kilometres, at huge expense. We would also no longer have been able to buy milk or beer in pints.
Where the EU's metric directive did apply, it was enforced harshly. Back in 2001, Sunderland greengrocer Steve Thoburn was dubbed the 'metric martyr' when he was convicted for using weighing scales that only had imperial measurements. This was Brussels bullying at its worst. The directive was an attempt to impose EU-wide homogeneity, regardless of the varying traditions and conventions found across the continent. If anyone has been 'weaponising' units of measurement, it is surely the EU.
A sensible criticism of Boris's government might be that it should direct more of its efforts towards growing the economy, rather than tinkering with how we measure spuds. But the government's critics have instead descended into hysterical wailing about nationalism, fascism and imperialism over not very much. The reaction has gone weigh too far.
Charlie Peters is a writer. Follow him on Twitter: @CDP1882
To enquire about republishing spiked's content, a right to reply or to request a correction, please contact the managing editor, Viv Regan.