Stop telling Ukraine to give up
It is not the West's place to demand that Ukraine cede territory to Russia.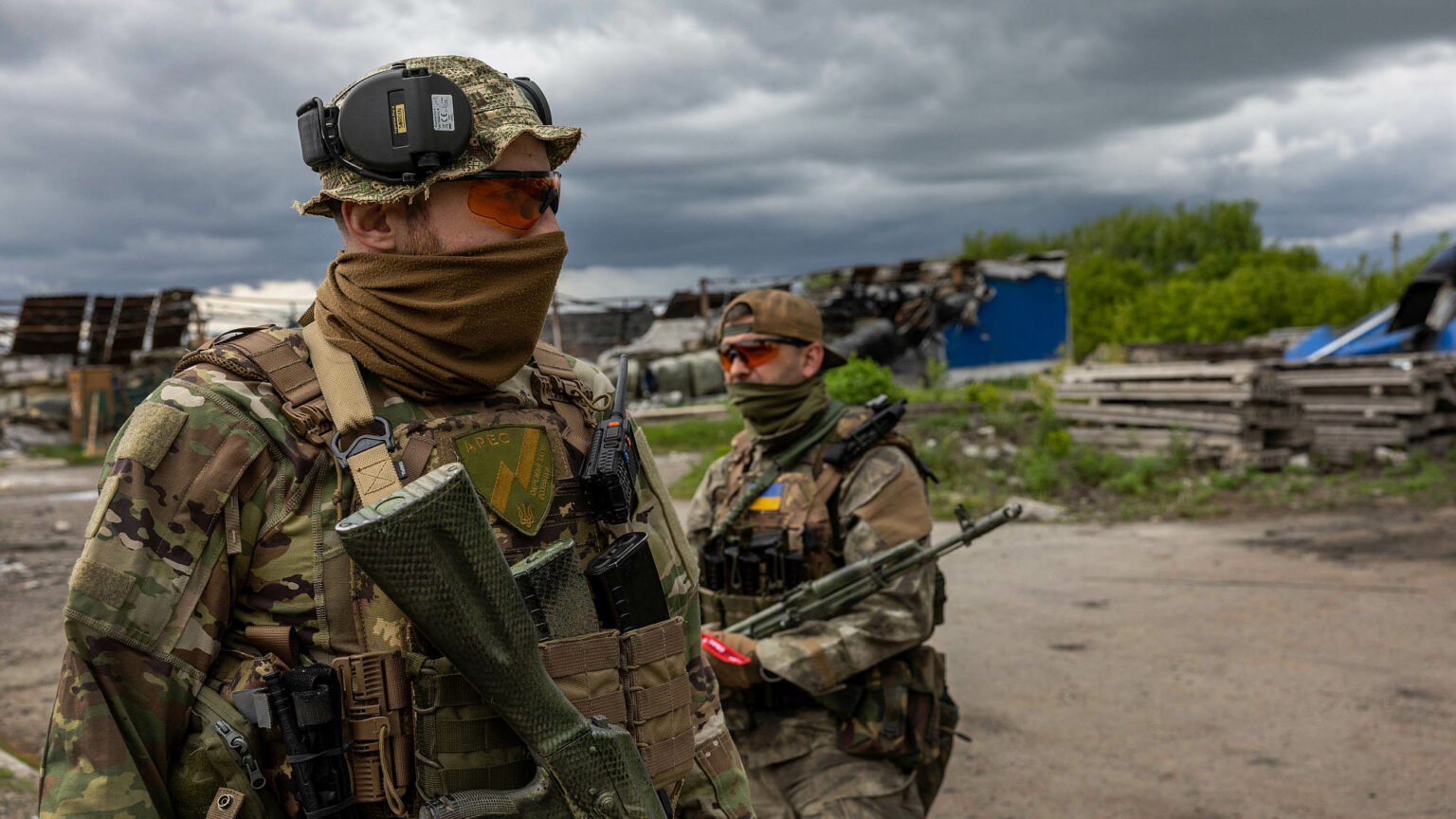 The dynamic of the war in Ukraine appears to have shifted in Russia's favour. After retreating from the outskirts of Kyiv in April, the Russian army has since refocused its efforts on taking swathes of eastern Ukraine. To that end, the Kremlin has poured thousands of troops and hardware into the Donbas region, laying siege to key cities in its two provinces of Donetsk and Luhansk. Ukrainian officials have admitted this week that Russia now has the 'upper hand' in the Donbas. Serhiy Haidai, governor of Luhansk, estimated that as little as five per cent of his province was still under Ukrainian control – down from about 10 per cent a week ago.
Russia's relative success may be dismaying news for many outside the walls of the Kremlin. But it has excited one set of Western observers – namely, the pacifiers, the 'realists', those who want the West to force the Ukrainian government to, in short, give up.
This foreign-policy faction has been arguing for something equivalent to Kyiv's surrender from the very moment Russia first rolled its tanks into Ukraine. As they see it, Russia is a Great Power. Its military force is too strong to resist. Fighting back will just prolong the inevitable Kremlin victory at great human cost. And so the job of Western governments is to tell Ukraine to accept that, in the field of international relations, might is right. Ukraine has no choice but to negotiate with Russia, these commentators say. It's got to cede territory. Accept defeat. Because that's just the way of the world.
Those making this argument looked absurdly defeatist during the early months of the conflict, as Ukraine first defied Moscow's aggression and then forced its troops into retreat. Towards the end of April, as Russian forces continued their de facto withdrawal from Kyiv, it was the more hawkish among the West's foreign-policy elite, not the realists, who were emboldened. They saw the success of the Ukrainian resistance as a chance to further their own aims. The talk was no longer of defending Ukrainian sovereignty. No, as US defence secretary Lloyd Austin had it, this conflict was now about 'weakening' Russia. US president Joe Biden, in an all-too-telling 'senior moment', even called for regime change in Moscow.
This hawkish manoeuvring remains unhelpful. It threatens to turn a war waged by Ukrainians for their own national survival into a near-enough proxy conflict, still waged by Ukrainians but for Western powers' own ends. And in doing so, it takes the future of Ukraine out of Ukrainians' hands and places it in those of the not-so-great powers fighting it out in their country.
But the realists' calls for the Western powers to pressure Kyiv into negotiations with Moscow are no less damaging to Ukraine. Like the hawks they so loathe, the realists also act as if Ukraine's future is best decided by actors external to Ukraine. And, in doing so, they also take Ukraine's future out of Ukrainians' hands and place it in the hands of the wise old birds in the West. And now, with Russia achieving brutal successes in Luhansk and Donetsk, they are becoming ever more vocal and are growing in number.
First, the New York Times published an editorial calling on Biden to deliver some hard truths to Ukrainian president Volodymyr Zelensky. The Times pays lip service to Ukraine making its own decisions, but it still wants Western powers to frame those decisions on Ukraine's behalf. Ukraine must be encouraged to make 'painful territorial decisions' to achieve peace, the Times argues.
Veteran US diplomat and arch 'realist' Henry Kissinger has now also joined the fray. Speaking at the World Economic Forum in Davos last week, he called on Ukraine to begin negotiations with Moscow soon, 'before it creates upheavals and tensions that will not be easily overcome' – as if the Ukrainian resistance, and not Russia's invasion, was to blame for the 'upheavals and tensions' in Ukraine. Kissinger even helpfully advised Zelensky which parts of Ukraine he should gift to Russia. These include not just Crimea, which many in Ukraine tacitly accept is now firmly in Russian hands, but also Donetsk and Luhansk, too.
For all Kissinger's and others' talk of Zelensky having to be 'realistic', there is a cruel abstraction to their approach. They treat Ukraine not as a real nation, full of living, breathing people fighting for their freedom, but as a set of lines on a map, to be redrawn with the stroke of a geopolitical expert's pen. The stuff of reality is entirely absent from their aloof, almost academic calculations. There is no sense of agency, and no sense of history, either. They only see Great Powers, which, like forces of nature, are apparently destined to shape the future of neighbouring territories for all eternity. And so, as they see it, Ukraine's fight for its future is as futile as trying to hold back the tides. The West's job is to make Zelensky give in to the inevitable.
Mykhailo Podolyak, an adviser to Zelensky, came up with the perfect riposte to this callous form of Western meddling. 'Ukraine was given from three days to several weeks [at the start of Russia's invasion]. [But] the Ukrainians defended Kyiv, liberated three oblasts and are completing the liberation of the fourth', he said. 'Today, the same people [who predicted Ukraine's early defeat] offer to give Russia the east and the south. Thanks for the advice, but we'll probably take up arms.'
And this is the point. Ukraine's future should be decided neither by Cold War nostalgists longing to take down Russia, nor by the 'realists' determined to force Ukraine to give in. It's a question for the Ukrainian people themselves to decide. They should fight for as long as they want to. And negotiate as and when they feel able to. And we should try to support them every step of the way.
Tim Black is a spiked columnist.
To enquire about republishing spiked's content, a right to reply or to request a correction, please contact the managing editor, Viv Regan.