Gender ideology cannot come at the cost of keeping kids safe
We ban children from buying scratch cards, but allow them to consent to puberty blockers.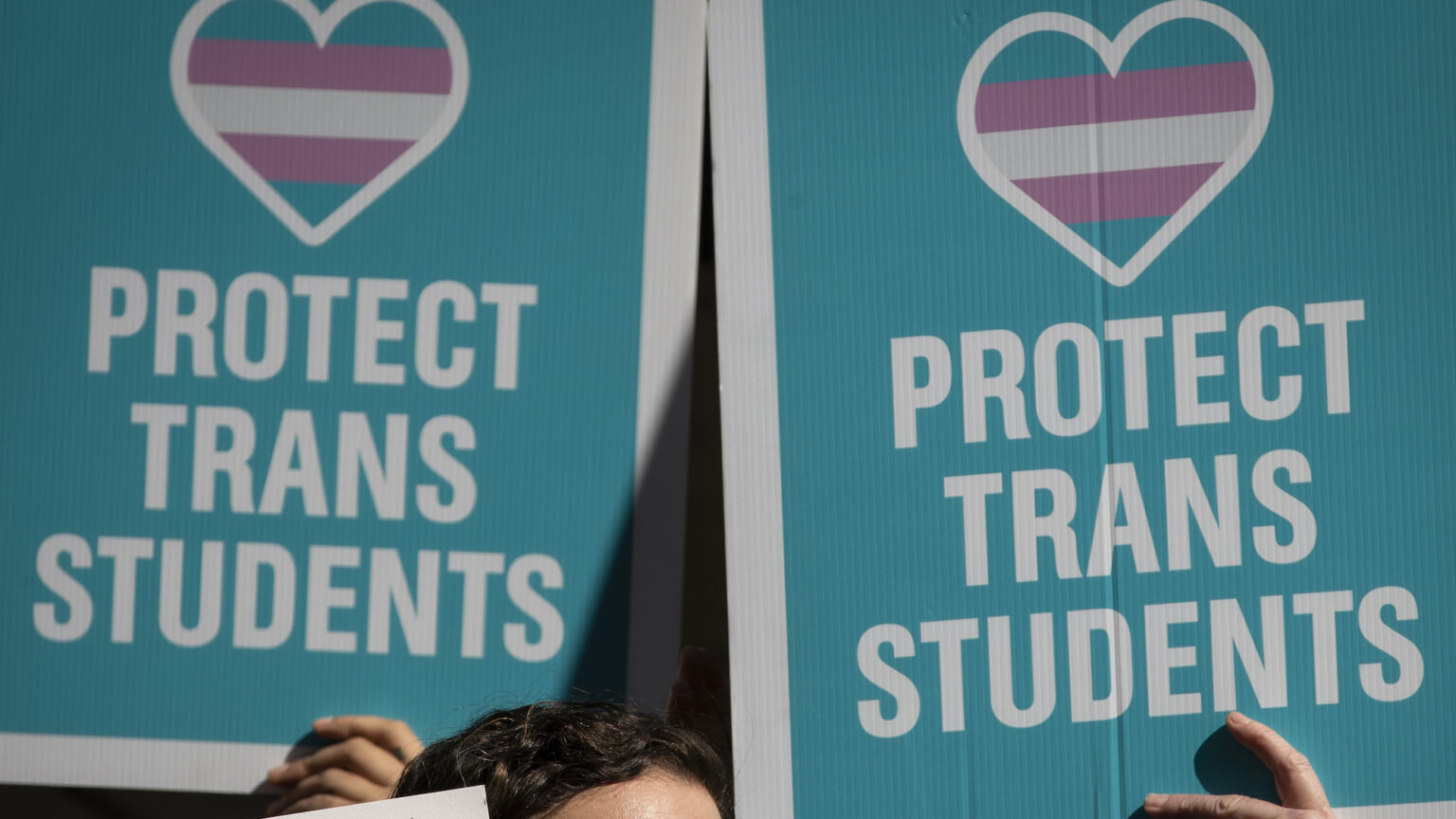 Earlier this week, UK MPs debated a public petition calling for the recognition of a 'non-binary gender identity' in law.
Towards the end of the debate, Mike Freer MP, a government equalities minister, delivered his speech. Mr Freer is a well-known supporter of gender ideology, who has previously tried to push for a ban on conversion therapy that encompasses 'gender identity' (something the government has now, thankfully, decided against due to the significant potential unintended consequences).
Freer was asked whether the government considers minors to have the capacity to 'opt into puberty blockers without parental consent'. With true conviction and confidence, Freer stated that 'under 18s cannot make those kinds of decisions'.
As soon as he said this, and observed the immediate, surprised reaction from some of his fellow parliamentarians, he looked over to his advisers. He mumbled that he wanted to be certain 'in case I get this wrong'. He reiterated that it was his understanding that 'under-18s are not permitted to make irreversible decisions' about medically transitioning. He then finished by saying that he would follow up afterwards with the correct position in writing.
What a mess.
Freer's comments were wholly untrue. Children under the age of 18 in the UK can be given both puberty blockers and cross-sex hormones, both of which may cause irreversible changes to their bodies. That an equalities minister is unsure of either the potentially irreversible consequences of these drugs or their legality should be a cause for concern.
The NHS website itself states: 'Little is known about the long-term side effects of hormone or puberty blockers in children with gender dysphoria.' This is an understatement.
We are regularly told that puberty blockers simply press the 'pause button' on puberty. But this is untrue. Studies have shown them to have negative impacts on brain growth and bone density. A child's natural development is disrupted and can never proceed exactly as it should have, even if medication is later stopped. Research has also shown that 'living as' the other sex for a period of time can cause brain changes, making it more difficult for a child to come to accept their bodily selves.
Puberty blockers are a slippery slope, with studies showing over 90 per cent of children on puberty blockers go on to take cross-sex hormones. These hormones come with the risk of irreversible changes to hair growth and voice, impaired sexual functioning, cardiovascular conditions and, most worryingly, potential infertility.
Given that research demonstrates the majority of children with gender dysphoria will settle into their bodies, if given time, the medicalised pathway we are placing children on is deeply worrying.
Furthermore, increasingly younger children are being placed on this one-way path towards medicalisation, with parents being assured that if children start puberty blockers before they have even commenced puberty, this will make their lives easier.
When we consider this alongside other laws, regulations, rules and recommendations in place to govern child welfare and wellbeing in the UK, the stark inconsistency is clear.
Children under the age of 10 cannot be held legally responsible for a crime. Children under the age of 11 cannot open their own bank account. Children under the age of 12 cannot purchase Christmas crackers. Children under the age of 13 cannot engage in part-time employment. Nor can they sign up to Facebook. Children under the age of 14 cannot be in the standing section of a live concert. Children under the age of 16 cannot join the army, own a pet, buy aerosol paint or consent to having sex.
Children under the age of 18 cannot purchase scratch cards. They cannot get a tattoo. They cannot purchase cigarettes. They cannot drink alcohol in licenced premises. They cannot purchase fireworks. They cannot get married (unless they are 16 or 17 with parental permission). They cannot sit on a jury. They cannot vote in a UK parliamentary election.
Some of these restrictions may come as a surprise. Some may even seem disproportionate to the perceived risk of harm to children. However, one thing is for certain – that all these age limits were drawn with the welfare of children at heart.
We now find ourselves in a situation in which a child in the UK may not be able to buy a scratch card, but they are able to consent to highly potent, experimental treatment with no long-term data on the effects, all for a mental-health condition that usually resolves itself. And they can be left irreversibly scarred, both mentally and physically.
The sad truth of the matter is that we have robbed our children of one of the greatest wonders of childhood: the ability to try things out, make mistakes and then move on throughout life unscathed. For those children who proceed down a medical pathway that they later regret, the blame does not lie with them. It lies squarely with us, the adults. For we should have never allowed them to make that decision in the first place.
James Esses is a trainee psychotherapist.
To enquire about republishing spiked's content, a right to reply or to request a correction, please contact the managing editor, Viv Regan.