Are babies racist now?
Not even infants are safe from accusations of 'unconscious bias'.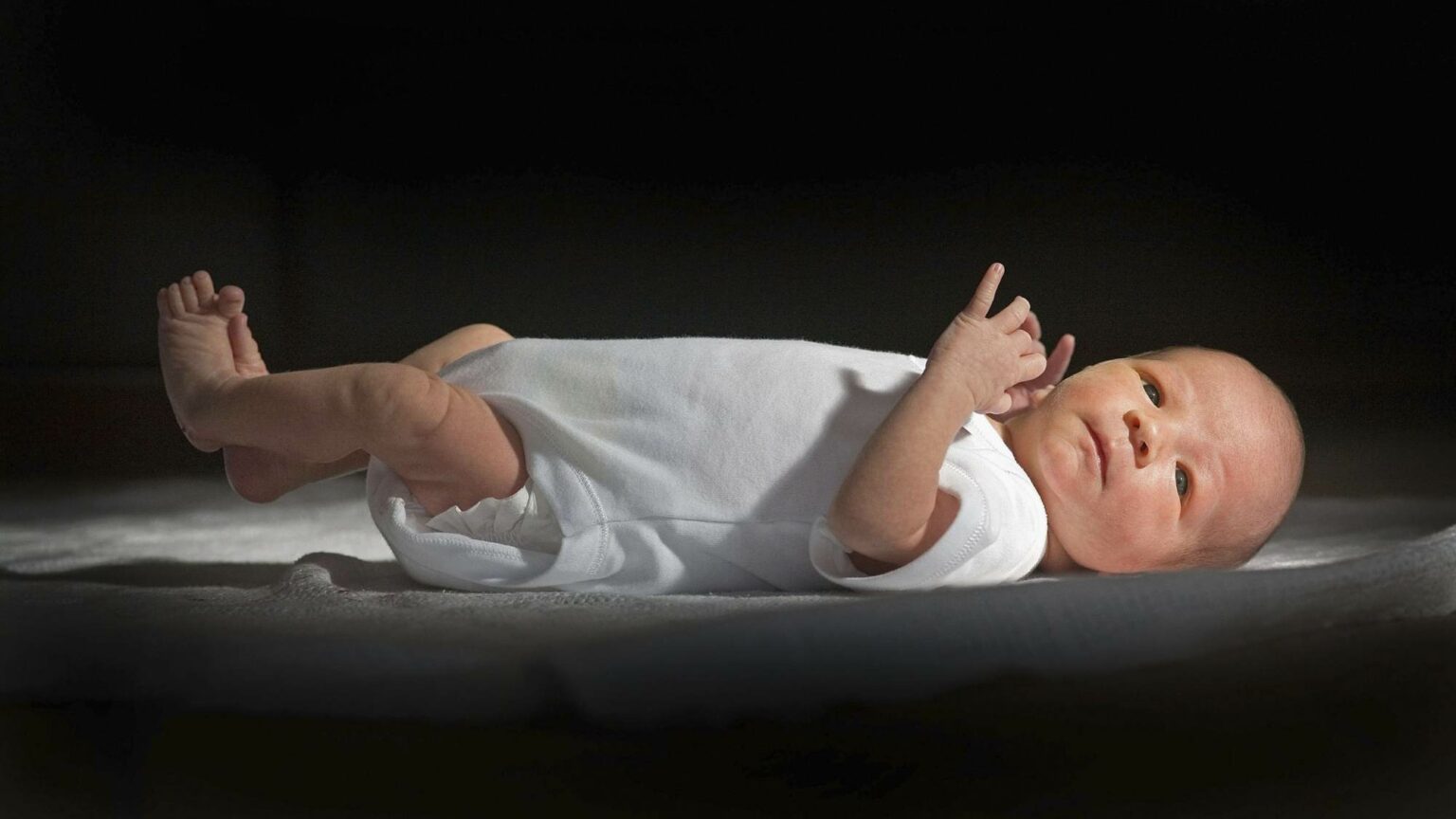 Racial thinking has acquired a dangerous momentum. Everything, it seems, is now about race.
The main proponents of this view today are not old-fashioned racists. They're self-proclaimed anti-racists. And they're seemingly now determined to attribute racist thoughts even to babies and toddlers.
Take the Labour-run Islington Council in north London, which has just produced a poster campaign claiming that babies can be racially biased. The poster tells the public that 'at three months, babies look more at faces that match the race of their caregivers'. This is no doubt because they're looking for faces that match those of the adults who look after them. To see this infant behaviour as evidence of 'racial bias' is unhinged. It smacks of an irrational commitment to interpret just about every human behaviour through the prism of racism.
Then there's the Welsh Labour government, which, alongside Nottingham City Council, has signed up to a programme designed to 'decolonise' the nursery. The programme, devised by an 'anti-racist training consultancy' called Black Nursery Manager, assumes that nurseries are breeding grounds for racism. Which is as absurd as it sounds.
This is not the first time that the race industry has sought to 'raise awareness' of the supposed problem of racist babies and toddlers. Back in 2008, a UK government-sponsored agency was busy urging nursery workers to be 'alert for racist remarks among toddlers'.
In a 336-page report, entitled Young Children and Racial Justice, the National Children's Bureau said that 'staff should investigate the reasons behind apparent racial prejudice'. Examples of 'apparent racial prejudice' included children reacting 'negatively to a culinary tradition other than their own by saying, "Yuck"'. According to the report, this may indicate 'a reaction [against] a food associated with people from a particular ethnic or cultural community'.
I am not sure what planet the authors of the report came from, but on planet Earth it would be difficult to meet a parent whose toddler didn't occasionally yell 'Yuck' before rejecting the food on his or her plate. Viewing the eating behaviours of small children as evidence of racism says more about the crazed obsessions of the race industry than it does about the attitudes of kids.
Racism here is being conjured up as a form of original sin. It is no longer seen, as it was in more enlightened times, as the product of social and cultural influences. Instead, racism is viewed today as a fact of nature, something that lurks in the unconscious of every human, from infanthood onwards.
This is why the race industry is focusing so much of its efforts on people's unconscious thoughts. Indeed, almost every institution, public or private, has now been colonised by activist-consultants waging a veritable crusade against what they call 'unconscious bias'. Indeed, the multinational accountancy firm, KPMG, has just announced that unconscious-bias training will soon be compulsory for its 15,800 UK-based staff.
The idea of unconscious bias assumes that people can't help being prejudiced and bigoted. It assumes, for instance, that white people can't help but be unconsciously racist. Virtually the only way you can now demonstrate that you're not racist is by undergoing unconscious-bias training. Back in 2020, Labour leader Keir Starmer, having announced that all Labour officials were to undergo unconscious-bias training, declared, 'I'm going to lead from the top on this and do that training first'. After all, he didn't want people to think he was a racist, did he?
However virtuous Starmer thinks it is, unconscious-bias training is a form of thoughtpolicing. It is the means by which today's woke elites seek to colonise people's internal life.
Not everyone is as excited by unconscious-bias training as Starmer, however. KPMG's former company chairman, Bill Michael, famously refused to submit himself to it during a virtual meeting in February 2021. 'I think unconscious bias is complete crap', said Michael at the time. His outspoken criticism cost him his job.
Unconscious-bias training infantilises those adults who submit to it. Perhaps, in a world where babies are treated as just as potentially bigoted as adults, it makes some strange sense that adults are treated like children who need to be taught how to think.
This is a very worrying development. We need to start resisting these attempts to colonise our internal lives. Unconscious-bias trainers have no place in the nursery or the workplace.
To enquire about republishing spiked's content, a right to reply or to request a correction, please contact the managing editor, Viv Regan.