Ricky Gervais has broken the spell of wokeness
The trans ideology cannot survive mockery or scrutiny.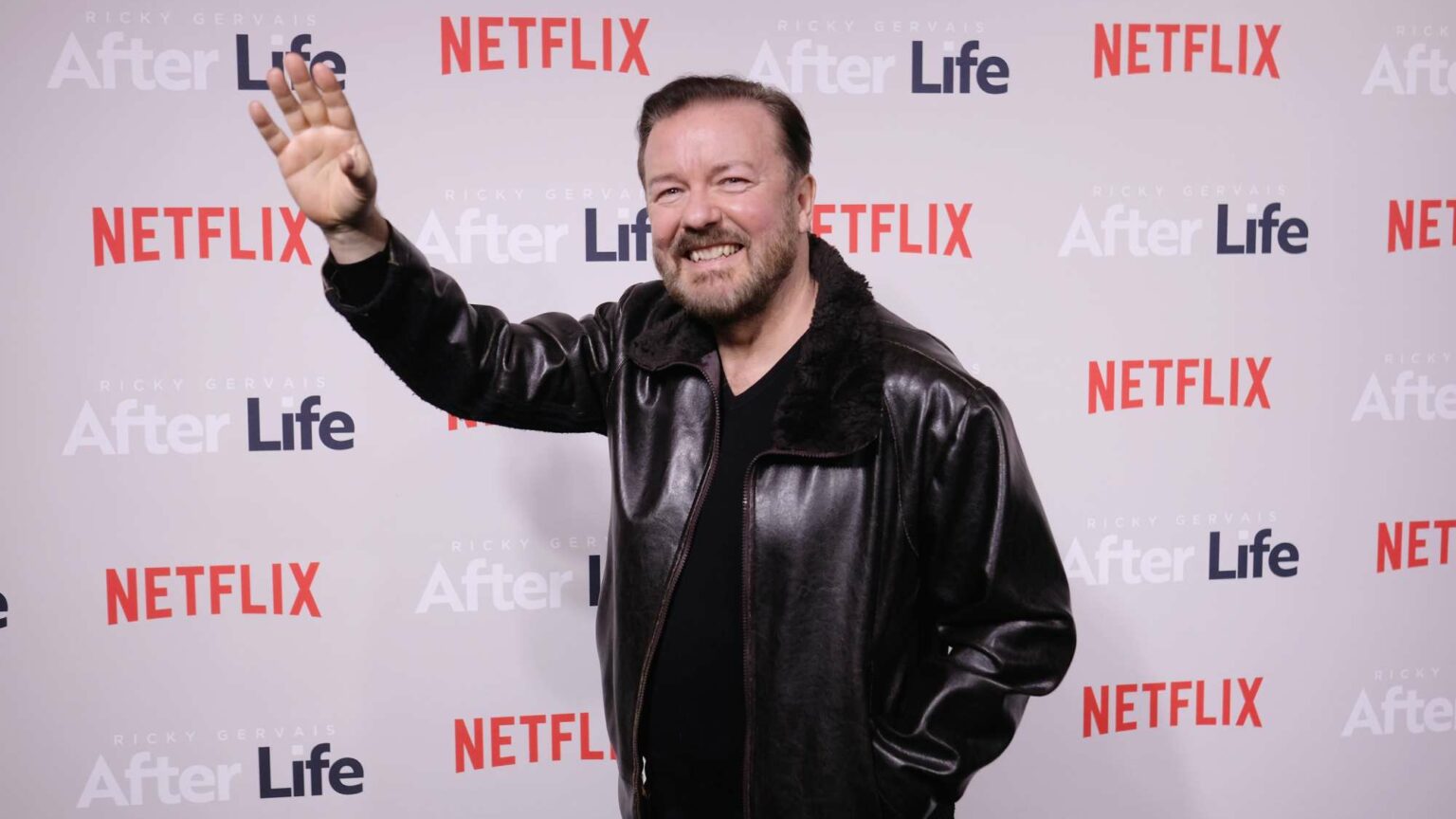 In his new Netflix stand-up special, Ricky Gervais tells jokes about trans people, AIDS and Hitler. You can probably guess which he is in trouble for.
In SuperNature, released last night, Gervais jokes that he is fed up with 'old-fashioned women' – that is, 'the ones with wombs'. You know, those 'fucking dinosaurs' and 'fucking TERF whores' who worry about women's spaces, their privacy and their safety. He says he now much prefers the 'new women', with their beards and penises, who he says are 'as good as gold'.
The jokes here don't need any hyperbole to work. They don't need to take a premise to an absurd, unbelievable conclusion. Gervais is not exaggerating when he jokes that we're now expected to utter phrases like 'her penis'. He's not exaggerating when he talks about male rapists who identify as women being allowed into women's spaces.
No, the genius of Gervais' trans gags is that they largely just relay the actual, insane situation that the trans ideology has ushered in. He captures perfectly how the world is being reshaped around the demands of 'women with penises', while the 'old-fashioned' women who object to this are being told to shut up and disappear.
As you'd expect, for telling the truth about trans ideology, Gervais has been denounced as 'dangerous', 'bigoted' and 'hateful'. The trans movement relies on these slurs to shame its critics into silence. But Gervais has made it abundantly clear that he will not be silenced or shamed merely for telling jokes.
Plus, he does not stand alone. Gervais has officially, in the words of one LGBT outfit, joined the ranks of those 'so-called comedians who spew hate in place of humour' (translated, that means comedians who are brave enough to mock and scrutinise gender lunacy).
Most infamously, this group includes Dave Chappelle, whose many jokes poking fun at the absurdity of the trans movement have provoked protests, cancellation attempts and perhaps even an on-stage assault. But there is also Bill Maher, whose warning against the trans movement's medicalisation of children went viral last week. Challenging trans ideas is still risky, but the pushback is clearly gathering pace. That Gervais has added his voice to the cause of reason can only be a good thing.
By joking about trans ideology, without fear or favour, Ricky Gervais has shown how easily the spell can be broken. He is like the small child who has told the crowd the empress has a penis. And now no one can pretend not to see it.
Fraser Myers is deputy editor at spiked and host of the spiked podcast. Follow him on Twitter: @FraserMyers.
To enquire about republishing spiked's content, a right to reply or to request a correction, please contact the managing editor, Viv Regan.