Monkeypox is not the new Covid
We need to bust out of this panicked pandemic mindset.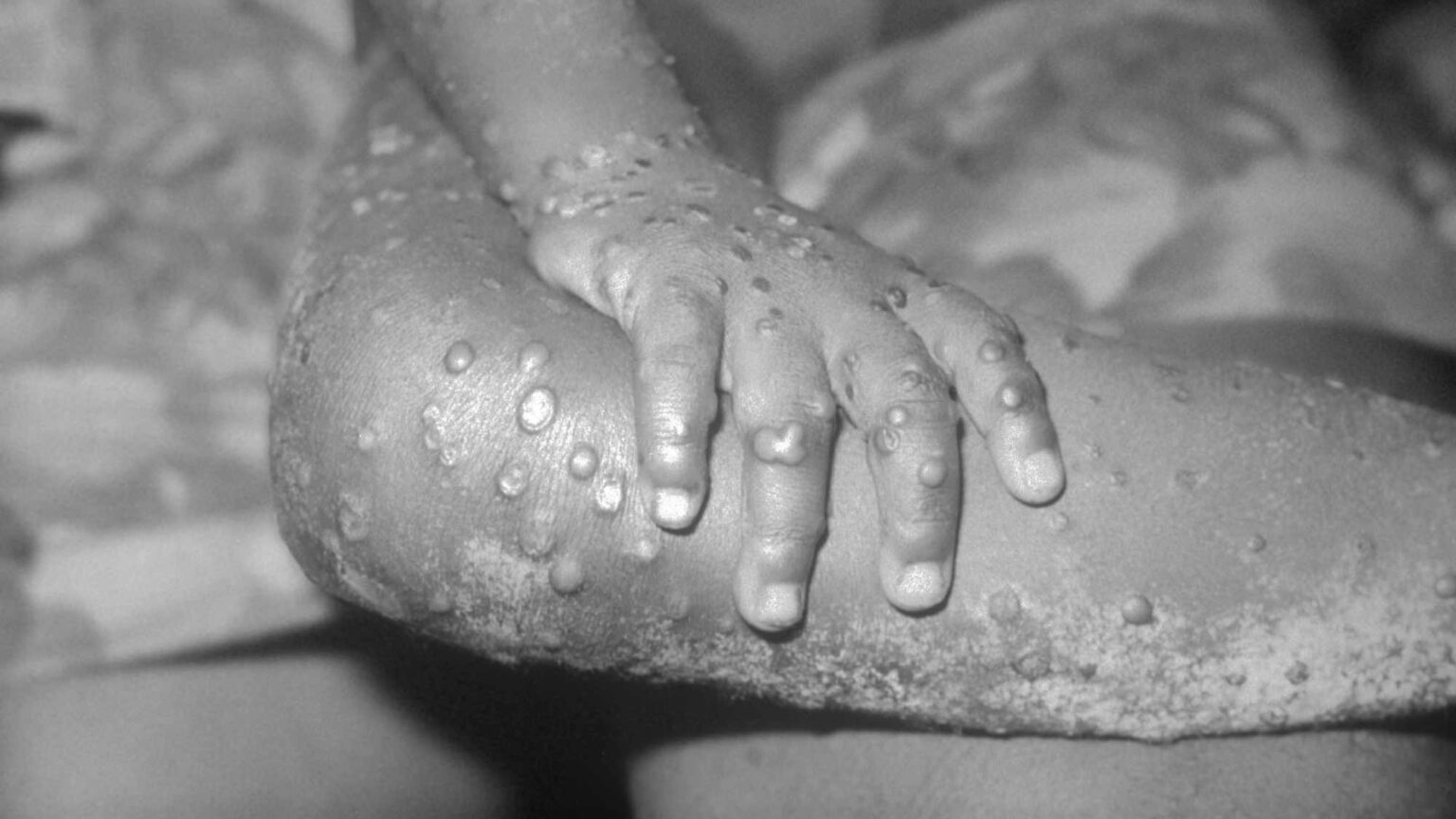 Do you remember the great British monkeypox outbreak of 2018?
In September that year, three people contracted it within weeks of each other. They had all had direct contact with someone from or who had visited Nigeria, where a large and sustained outbreak had been raging for nearly a year. But very little attention was paid to it in the UK media.
The national press reported the cases, but the headlines were bland and factual – 'Medic becomes infected with monkeypox in England' or 'Monkeypox: healthcare worker is third UK case of disease'. There were no op-eds warning of the pestilence heading our way and the dangers of inaction. There were no Twitter scientists vaingloriously sounding the alarm, as if they were the sheriff in Jaws. And there were no attempts to allay people's fears, because people weren't fearful.
And no wonder – monkeypox is not an especially threatening disease. Discovered in the 1970s and confined in the main to central and west Africa, it spreads principally among wild animals, including rodents and primates, and occasionally transfers to humans, where outbreaks tend to be self-limiting and quickly burn themselves out. Why? Because it isn't very easy to pass monkeypox on, requiring, as it does, close and sustained physical contact with an infected person who, often feeling feverish and fatigued, won't feel like mixing with others. After a week or so of feeling ill, the vast majority of people recover with no treatment. (There is a much more serious version of monkeypox – with a 10 per cent fatality rate – but that has never spread beyond parts of central Africa.)
But the current outbreak is being treated very differently to that of 2018. It has received acres of often rather excitable coverage over the past couple of weeks, with headlines rhetorically asking readers just how worried they should be. As the New Scientist has it, 'Could monkeypox become a pandemic?'. This isn't helped by the response of the World Health Organisation, which has announced it is treating the outbreak with the utmost 'urgency', or that of President Biden who has said '[monkeypox] is something that everybody should be concerned about'.
There is little to suggest that there is anything to be concerned about. As it stands, there have been fewer than a hundred confirmed cases reported globally – including 21 in the UK – and no deaths. Genetic analysis of the virus, though in its very early stages, suggests that it is closely related to the milder west African strain that caused the outbreaks in 2018 and 2019. So it is unlikely to be some new, super-deadly mutant virus about to let itself rip around the world. It is a known virus with known risks, not to mention established treatments and even a vaccine (originally developed for smallpox).
The current outbreak does raise questions, of course. Unlike previous cases outside Africa, monkeypox cases are currently being found in people with no clear connection to west or central Africa. Moreover, as the UK Health Security Agency has reported, a sizeable proportion of recent cases in Britain and Europe have been found in gay and bisexual men. Many are reported to have lesions on their genitals and surrounding areas, suggesting it has been spread mainly through sexual contact, possibly via some 'superspreader' events – a sauna in Madrid is said to be responsible for the majority of Spain's 23 cases. At the moment, although a picture is emerging of what might be happening, there is still a high degree of uncertainty about the origins and extent of the virus's spread.
But what does seem clear is that there is nothing to suggest this is a new pandemic in the making. Before Covid-19, an outbreak like this would almost certainly have been treated much as the outbreak of 2018 was – as a public-health puzzle, a clinical curiosity, rather than, in Biden's words, something 'everybody should be concerned about'. It would have no doubt preoccupied medical journals, but it wouldn't have troubled the mainstream media for more than a day or so.
That this current outbreak is still generating worried headlines and uber-concerned comments from the likes of Biden shows how the experience of Covid has tightened the grip of the culture of fear over our media and political elites. A monkeypox outbreak, though far from trivial for those affected, is now being framed in terms of a possible pandemic. Worst-case scenarios, no matter how unlikely, are being easily and blithely conjured up as potential futures. And, as a result, drastic pre-emptive actions, at this stage thankfully limited largely to quarantine measures, become ever more plausible. 'Do something now', cry the lockdown lobbyists of Twitter.
This is dangerous. We need to regain a sense of perspective. That doesn't mean simply dismissing outbreaks of unpleasant disease. It means assessing them on their own terms. And to do that, we need to stop framing them in terms of the catastrophe to come.
To all intents and purposes, the Covid-19 pandemic is over. It's time to leave the pandemic mindset behind, too.
Tim Black is a spiked columnist.
To enquire about republishing spiked's content, a right to reply or to request a correction, please contact the managing editor, Viv Regan.