Why the middle-class left loves Jack Monroe
They view her as a 'good' poor person, not like those oiks and gammon in the local Aldi.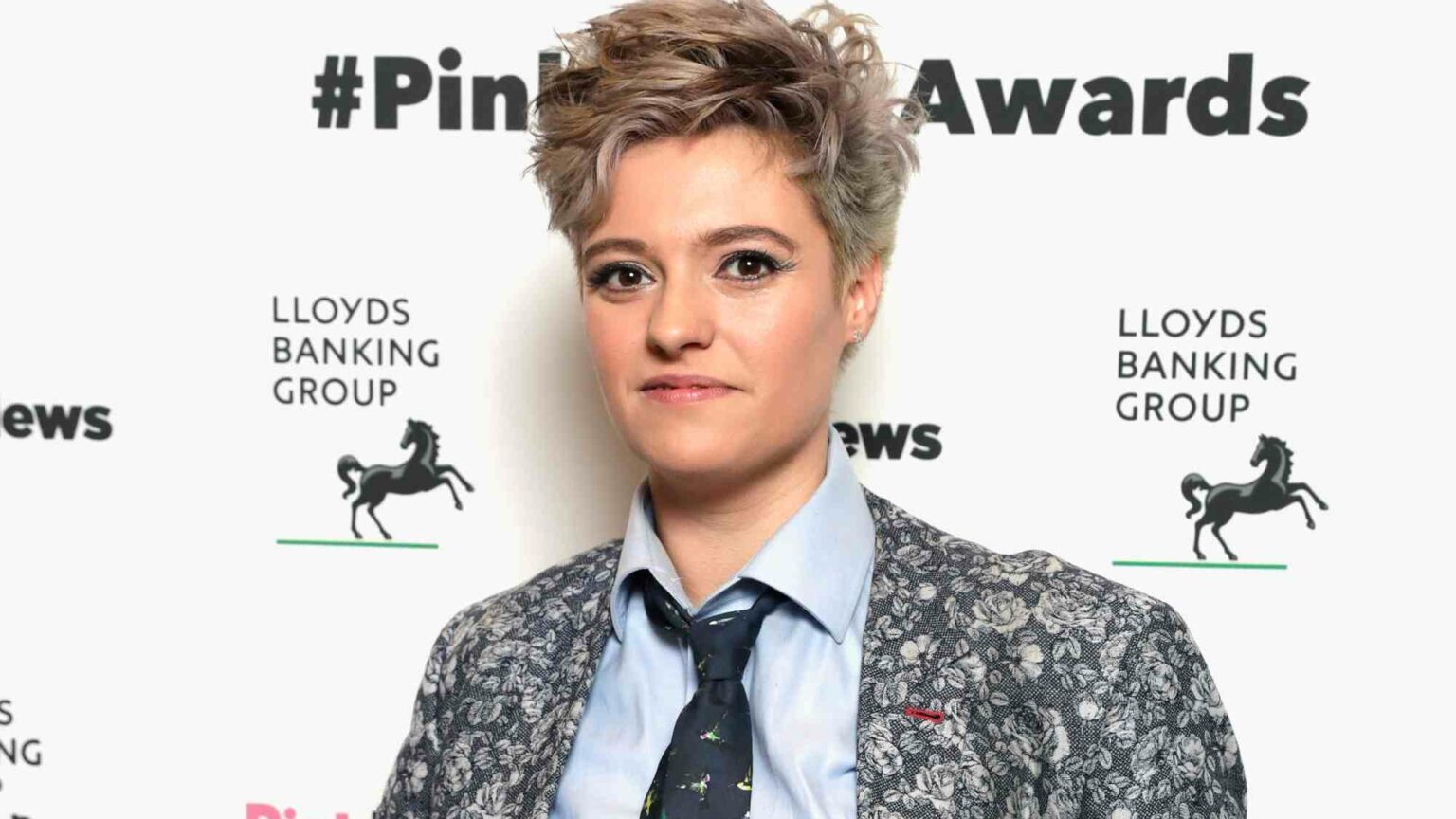 Is anyone else a little tired of the Jack Monroe aesthetic? I guess we could call it poverty chic. That well-lit, photogenic, Guardian-approved vision of life in the hard lane. All gingham shirts, hipster headscarves, sparse but beautifully decorated kitchens. 'Working class but definitely not gammon!' every photo of Ms Monroe screams. And then there's the books. Tin Can Cook, Cooking on a Bootstrap. I'm just waiting for Brunch on Benefits. You don't have to be a cynic to suspect that these books are far more likely to be found on the distressed coffee tables of the righteous well-off than on the kitchen shelves of the down at heel. 'Cressida, shall we make Ms Monroe's carrot, cumin and kidney-bean burger tonight…?'
I have always been struck by the extraordinary levels of patronage Ms Monroe enjoys from the upper middle classes. The liberal media set loves her. The Twitterati would take a bullet for her. They view her as an idealised example of 'the poor'. She isn't one of those red-faced oiks they see marching into Aldi, or one of those frightful fatties who voted for Brexit, or one of those slovenly mums whose idea of budget cooking is turkey twizzlers and McCain's oven chips. No, she's right-on. She's non-binary. And she fears Brexit as much as they do (the Evening Standard reported that she was 'stockpiling food for Brexit in her garden outhouse' – so working class!). The folk at the Guardian sounded like they couldn't believe their luck when they happened upon this woman from a working-class background who is just like them. 'I'm a lefty, liberal, lezzer cook', said the headline to the Guardian's 2014 interview with her. No, that noise you can hear is not Ms Monroe opening another tin can – it's me violently cringing.
Ain't that something – when a person from relatively humble origins manages to make it into the upper echelons of media luvviedom, it just happens to be someone whose views are indistinguishable from the plummy Oxford grads who run that world. There's a process of selection taking place here, however unwitting, however unspoken. Monroe is subtly welcomed in by the middle-class guardians of culture and discourse because she is a 'non-problematic' working-class person. No 'tabloid' views. No Euroscepticism. No so-called junk food. Instead she is 'everything the Daily Mail loathes' (her words). So she gets a green light. She is christened by the woke elites as the true, perfect incarnation of the budget classes. 'Why can't the rest of you be like Monroe?' is the subtext of every fawning piece about her, like that Times profile that praised this 'sweary Twitter lesbian' and her banana bread with 'rose petals, tahini and pistachio nuts', which is apparently the kind of thing we'll all be making in the apocalypse if we make a 'hash of Brexit'. Yep, I'm cringing again.
The middle classes' beatification of Monroe has been thrown into sharp relief over the past few days, in the crazy spat over Tory MP Lee Anderson's comments on food banks. Anderson, the MP for Ashfield, has horrified the bourgeois left as much as Monroe fascinates it by uttering the following speechcrime. 'There's not [a] massive use for food banks in this country', he said. Instead, the problem is that we have a new generation of people that 'cannot cook properly'. It is possible, said Mr Anderson, to make family meals for around 30p a day. Cue horror. Anderson is 'out of touch', said Labour. Monroe chipped in, too. The problem isn't people's naff kitchen skills, it's Tory cuts, she said. 'You can't cook meals from scratch with nothing.'
As some have pointed out, there's a bizarre irony to Monroe's anger at Anderson. I mean, aren't they both pushing for the same thing, only in slightly different ways? Anderson encourages families to do budget cooking; Monroe has been writing about budget cooking for years. 'A plain-speaking, practical austerity cooking guide', the Guardian said of one of her cookbooks (bolstering my belief that the fashion for austerity cooking is a bigger hit with the vicarious middle classes than with the genuinely hard-up). As for what I agree is Anderson's rather patronising claim that less well-off people don't know how to cook well, isn't it possible that a similar belief motored Monroe's admirable decision to send thousands of copies of her book Tin Can Cook to food banks across the land? Wasn't the idea there also to improve people's kitchen know-how? So why is Anderson loathed and Monroe loved? Is it because he's an old-ish Tory bloke with no hip tattoos whereas she's a cool lefty lezzer who hates the Daily Heil?
I think it cuts deeper than that. What makes the Anderson / Monroe clash noteworthy is that it shines a harsh light on the media elite's view of class, and specifically their view of who is a 'good' working-class person and who is a 'bad' working-class person. Because here's the thing: Mr Anderson comes from a harder working-class background than Ms Monroe's. Monroe was once described by Edwina Currie as a 'rich girl pretending to be poor'. Now that is unfair. Monroe is not rich. She is not pretending. She does come from a working-class background. Her father was a firefighter and a foster carer. And yet her childhood, by her own admission, was not a deprived one. Her grandfather owned some hotels. Her dad was an MBE. Monroe herself went to grammar school. This is a far cry from Anderson's early life. He's from Ashfield. He did not take the 11-plus but rather went to a technical college and then followed his father and his grandfather down the pits. He's one of an infinitesimally small number of MPs who has experience of manual labour. For Monroe to suggest he is a 'rich white privileged' man is ridiculous.
The woke set is, of course, Team Monroe in this strange clash. And I believe this is because they see Monroe as the 'good' poor and Anderson as the 'bad' poor. Monroe's rather bleak worldview chimes well with the outlook of the paternalistic elites. She describes being hard-up as a 'pit of joblessness… and depression', which no doubt flatters the woke left's belief that it must help to save the tragic little people. Anderson, in contrast, emphasises self-sufficiency. 'You can do this', he essentially says to communities experiencing hardship. And the patrician elites cannot have that. So he is damned as 'out of touch', despite hailing from Ashfield and having once been a coalminer, while Monroe is praised as poor people's best friend, despite being a former grammar-school girl who has gone on to win oodles of love from the bourgeoisie.
Ms Monroe is now taking legal action against Anderson after he said she has made a 'fortune' on the backs of poor people. He shouldn't have said that. Monroe has given her books away to poor people. But for Monroe to sue him is a terrible error. For someone from a non-deprived background to sue a former coalminer from Ashfield following a clash over food and budgets and how working-class people live is a catastrophic misjudgement. Jack, stop.
Brendan O'Neill is spiked's chief political writer and host of the spiked podcast, The Brendan O'Neill Show. Subscribe to the podcast here. And find Brendan on Instagram: @burntoakboy
To enquire about republishing spiked's content, a right to reply or to request a correction, please contact the managing editor, Viv Regan.