The National Woke Service
Why are NHS leaders being sent on microaggression courses?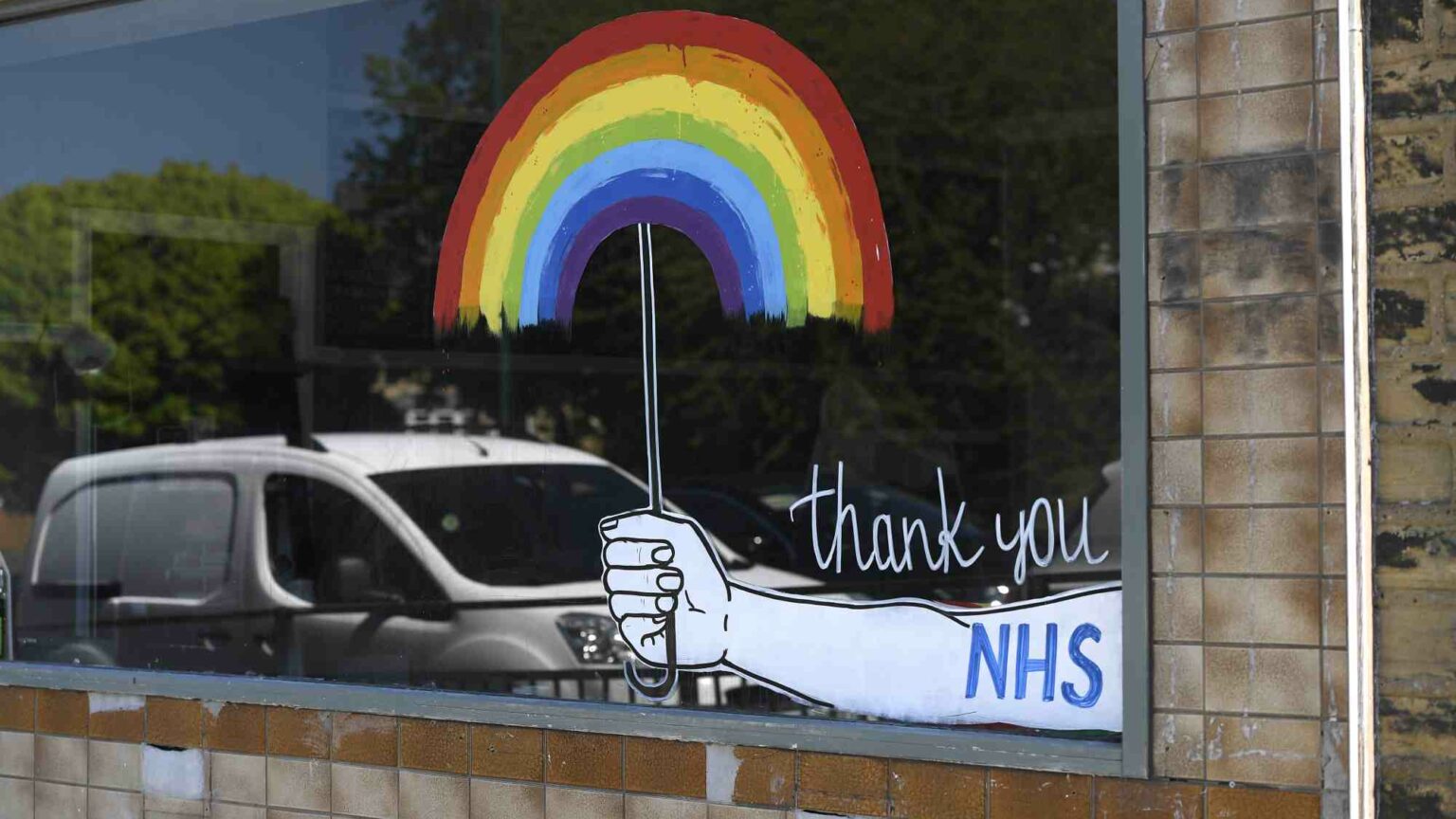 The NHS has clearly lost its way. It takes ages to see a doctor, operations are regularly cancelled and NHS leaders continually complain about underfunding. And yet despite the severe problems the NHS faces, the NHS Leadership Academy is offering NHS leaders the opportunity to take an online course on microaggressions, at a cost of £1,100 per participant.
This is absurd. Training NHS leaders to embrace the dogma of microaggressions is a total waste of time and money. Worse than that, it represents a pernicious attempt on the part of employers to further the influence of woke ideology in the workplace and police workers' everyday interactions.
The idea of microaggressions was developed in the 1970s by Harvard psychiatrist Chester M Pierce and later popularised by psychologist Derald Wing Sue. Sue defines microaggressions as 'intentional or unintentional… slights and insults to [a] target person or group'.
The idea of microaggressions is deeply troubling. By focusing on 'unintentional' communications it wilfully pathologises everyday misunderstandings and miscommunications. And it indicts people not for what they say but for the supposed unconscious prejudices that lurk behind their words.
Take the most frequently cited example of a microaggression: the question, 'where are you from?'. This often innocent question is recast by the theory of microaggressions as a racially insensitive question. It supposedly implies to those to whom it's addressed that they don't belong here, that they're 'not one of us'. Apparently, this is a subtle form of racism and it can even lead to the development of post-traumatic stress disorder.
The notion of microaggressions has expanded our culture of 'you can't say that'. Once the policing of microaggressions becomes institutionalised in the workplace, workers really need to watch their words.
In recent years, numerous institutions in the private and public sectors have created guidelines and provided lists of possible microaggressions. Those who are deemed guilty of a microaggression can now even be penalised by the authorities. As one human-resources professional warns, 'one single comment could potentially be sufficient to allow an individual to win a claim of discrimination / harassment in a tribunal'.
The implication of all this is clear: self-censor or risk legal action.
The refocusing of the project of censorship from conscious speech to unconscious thought is a disturbing development. Many institutions and businesses have taken it upon themselves to expose and eliminate what they call 'unconscious bias'. This is the idea that men are unconsciously misogynistic or that white people are unconsciously racist. You are deemed unconsciously guilty, unless you can prove otherwise. And the main way of proving otherwise, it seems, is by enrolling on a course about diversity or, indeed, microaggressions.
This focus on unconscious bias and microaggressions reflects a now widely held assumption that people cannot be trusted to manage their own relationships with others. Hence, over the past few decades, we've seen a proliferation of rules and codes of conduct covering bullying, harassment and other forms of social conflict. Interpersonal tensions and misunderstandings are now often managed by professionals rather than resolved by the parties involved. And now, in the shape of unconscious bias and microaggressions, a whole new unconscious dimension to our interpersonal behaviour has been opened up to outside intervention and rule-making.
Human communication has always been a complicated business. Our words, gestures and body language have always been vulnerable to misinterpretation. Miscommunication is always possible in every interaction. In an enlightened environment it would be accepted that we shouldn't hold people responsible for the unintended consequences of their actions or words. To do so empties the idea of moral responsibility of all meaning. After all, how can you be responsible for someone else's (mis)interpretation of something you said or did?
What is truly tragic about thinking in terms of microaggressions is that it makes genuine dialogue impossible. It leads to the micro-policing of human relations by external actors and begins to criminalise unconscious thought and behaviour.
Employers have no right to discipline staff for their unconscious thoughts. Once upon a time, the very idea of doing so would have been associated with totalitarian governments. Today, it's deemed 'best practice' by human-resources managers in the British public sector. This is a truly sorry state of affairs.
Frank Furedi's 100 Years of Identity Crisis: Culture War over Socialisation is published by De Gruyter.
To enquire about republishing spiked's content, a right to reply or to request a correction, please contact the managing editor, Viv Regan.