Does Stonewall think I'm the wrong kind of gay?
Stonewall co-founder Simon Fanshawe on the charity's intolerance of dissent.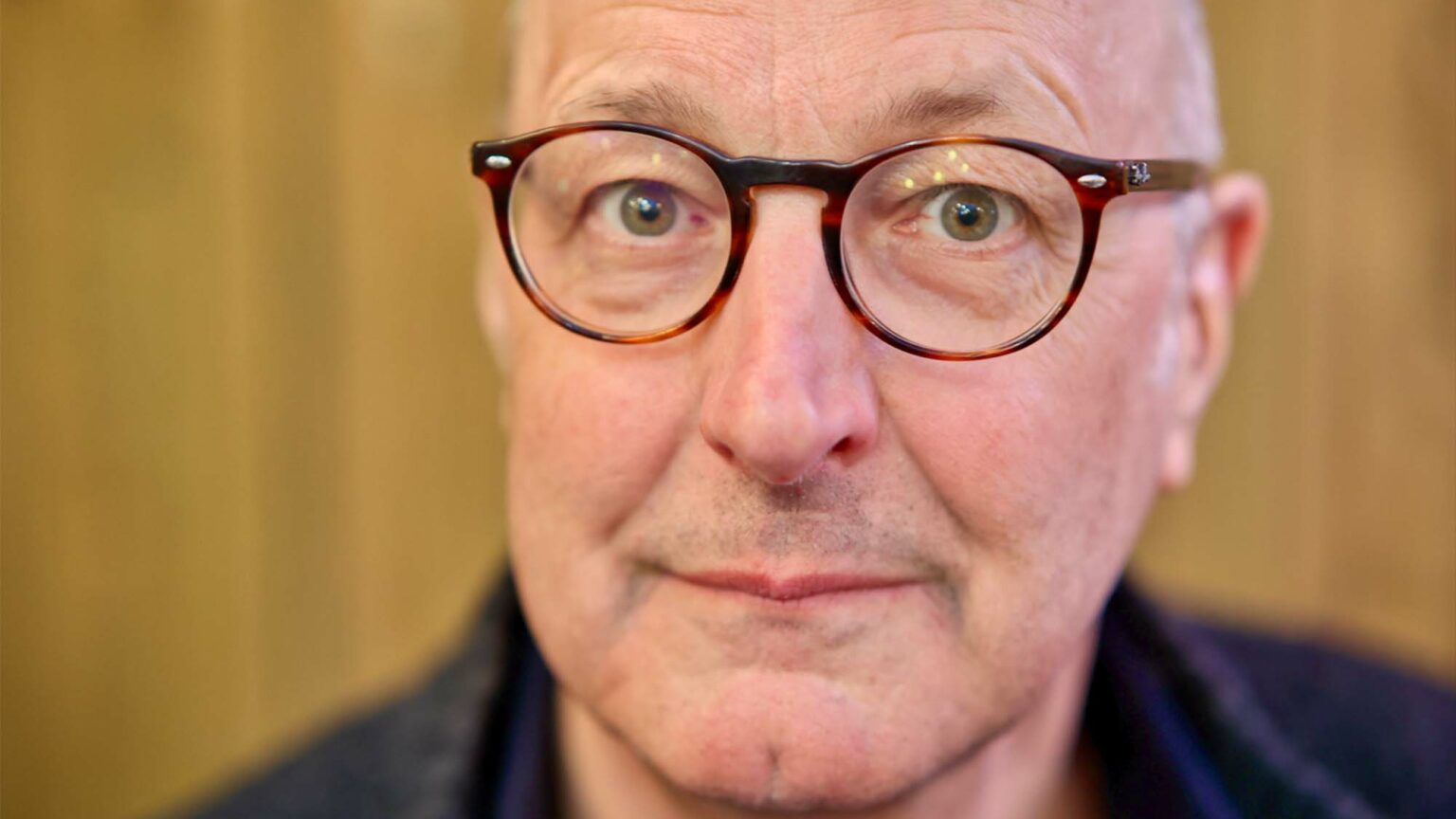 Stonewall, the UK's largest LGBT group, is one of the most influential organisations in Britain. It works across the public sector and the private sector, shaping policy in the workplace, schools and every institution imaginable. But it is not without its critics. Prominent among them is Simon Fanshawe, one of Stonewall's founders. Fanshawe is also an award-winning comedian and the author of The Power of Difference.
He joined Brendan O'Neill for the latest episode of his podcast, The Brendan O'Neill Show. What follows is an edited extract from their conversation. Listen to the full episode here.
Brendan O'Neill: As co-founder of Stonewall, you view Stonewall, as do many people, as an organisation that played an incredibly important role in securing rights and dignity for gay men and women. But it's fair to say you have not seen eye to eye with Stonewall over the past few years, particularly on the question of gender identity and gender ideology. So that people can understand where you're coming from, could you say when you first got an inkling that Stonewall might be going in a problematic direction?
Simon Fanshawe: I think it was probably when one of the chief executives, Ben Summerskill, left. And it needed to appoint somebody new.
By that point, Stonewall had had astonishing success culminating in equal marriage. With a few small exceptions – such as civil partnerships and equal marriage in Northern Ireland – the legislative agenda had really been achieved.
That was the moment at which Stonewall had to have a strategic pivot. I spoke to a number of people and we all said that the same thing should happen: that having built the kind of broad alliances nationally that achieved the legislative change, the obvious thing to do was then to devolve – to go locally and regionally, within cities and towns and in the countryside, too. It needed to build up similar alliances so that it could start to tackle non-legislative problems.
The classic example would have been what happened in the schools in Birmingham in 2019, with the 'No Outsiders' LGBT training programme. What you effectively had was an absolute schism between a bunch of white middle-class teachers and a bunch of working-class Muslim parents. What the parents were actually protesting about was the feeling that their control over their kids' education was being taken away from them. There was a real dialogue we could have had over this.
Funnily enough, shortly after it blew up, I was at a conference and I happened to sit at lunch next to a black Muslim woman, who was a governor at a school in Manchester, which had huge numbers of Muslim kids. This school hadn't experienced any problems teaching its kids about sexual orientation. The school had built a very good relationship with the parents, and so the parents felt confident in the school.
That was the moment at which I felt that Stonewall needed a strategic pivot. But it didn't do that.
The second thing is that my argument with Stonewall is not really about what it campaigns on – that's up to Stonewall. My argument is about the way it goes about it. The real success of Stonewall was built by putting together the broadest alliances, around questions of principle – essentially, around questions of fairness and equal treatment under the law. Stonewall didn't seek to impose a view on people. It sought to find common cause. That style was important because that's what gained real support among gay people's families, friends and colleagues. Because it didn't alienate them, it embraced them.
It's those two things, really. Stonewall took the wrong strategic decisions, and it also decided to dispense with the style of campaigning that was so successful. And it shows. Since around 2015, what has Stonewall actually managed to achieve?
O'Neill: I think it's fair to say that Stonewall nowadays focuses to a large degree on the trans issue and on gender identity, rather than what it used to talk about – like the rights of same-sex attracted people to equality in society, non-discrimination, freedom from violence, and so on. How do you understand the difference between people who are same-sex attracted and people who have issues with their gender identity? Because they are often lumped together under the banner of LGBTQIAA, etc. But are they not quite different things?
Fanshawe: I think they are. I always say that one of the things about that ridiculous acronym is that it's turned a passion of my life – lesbian and gay equality – into a slightly secure password on the internet.
Stonewall is supposed to be about countering discrimination – creating the circumstances in which the people on whose behalf it campaigns can live lives that are their own lives, in which they can find their own freedom.
When campaigns have success, they can create or unleash the diversity that's within that group of people. It's a curious phenomenon. When you start to campaign on an issue, you put aside political differences in the interest of focusing on the injustice that you're trying to deal with.
Once you start to win, then actually those political differences, and the coherence of that community, starts to diminish. The most famous example is the Pankhursts and the Suffragette movement. When the Pankhursts got their first partial victory of the vote for property-owning women over a certain age, one of them became a Conservative MP, one became religious, one became a fascist and one became an atheist. They didn't stop having a passionate commitment to women's suffrage for all of their lives, but their political beliefs were absolutely divergent. Similarly, what I find is that there is little that gay people have in common. And in a way, why would we have anything in common – apart from sharing that sense of discrimination?
What I find curious about the gender-ideology campaign is that I don't actually know what its demands are. Is it reform of the Gender Recognition Act? Is it self-ID, where you can determine, by your own say so, whether you are a man or a woman?
When you're putting forward legislation or policy, you then have to recognise its implications, and you have to work through those in order to convince other people that your policy would still be a good thing. The gender-ideology campaign doesn't do that. It seems to want to change other people's definitions of their lives. It seems to be about telling women that the group they thought they belonged to – adult human females – turns out to be a much bigger group, which has actually got a whole lot of people in it who were originally born men.
If that is the aim, then campaigners need to be pretty clear about it. But I don't see that as a political demand in the tradition of Stonewall, which was about tackling discrimination. I see that as a revolutionary view. It's fine to hold a revolutionary view. But it's also not a view that is shared by the vast range of those lesbians, gays and trans people who were originally involved in Stonewall.
Stonewall has got to make up its mind whether it is the representative group of lesbians, gays and trans people, or whether, actually, it is a much narrower ideological campaign that has other views. One way or another, that decision has to be made.
I have actually been told by the previous chair of Stonewall that I had put myself 'outside Stonewall', which sounds to me like Stonewall had made a decision that there can be the right kind and wrong kind of gays. That makes it a different organisation from the one that I thought it was.
Simon Fanshawe was talking to Brendan O'Neill on the latest episode of The Brendan O'Neill Show. Listen to the full conversation here:
To enquire about republishing spiked's content, a right to reply or to request a correction, please contact the managing editor, Viv Regan.