Why Ukraine's Eurovision win matters
There's no doubt whose side the people of Europe are on.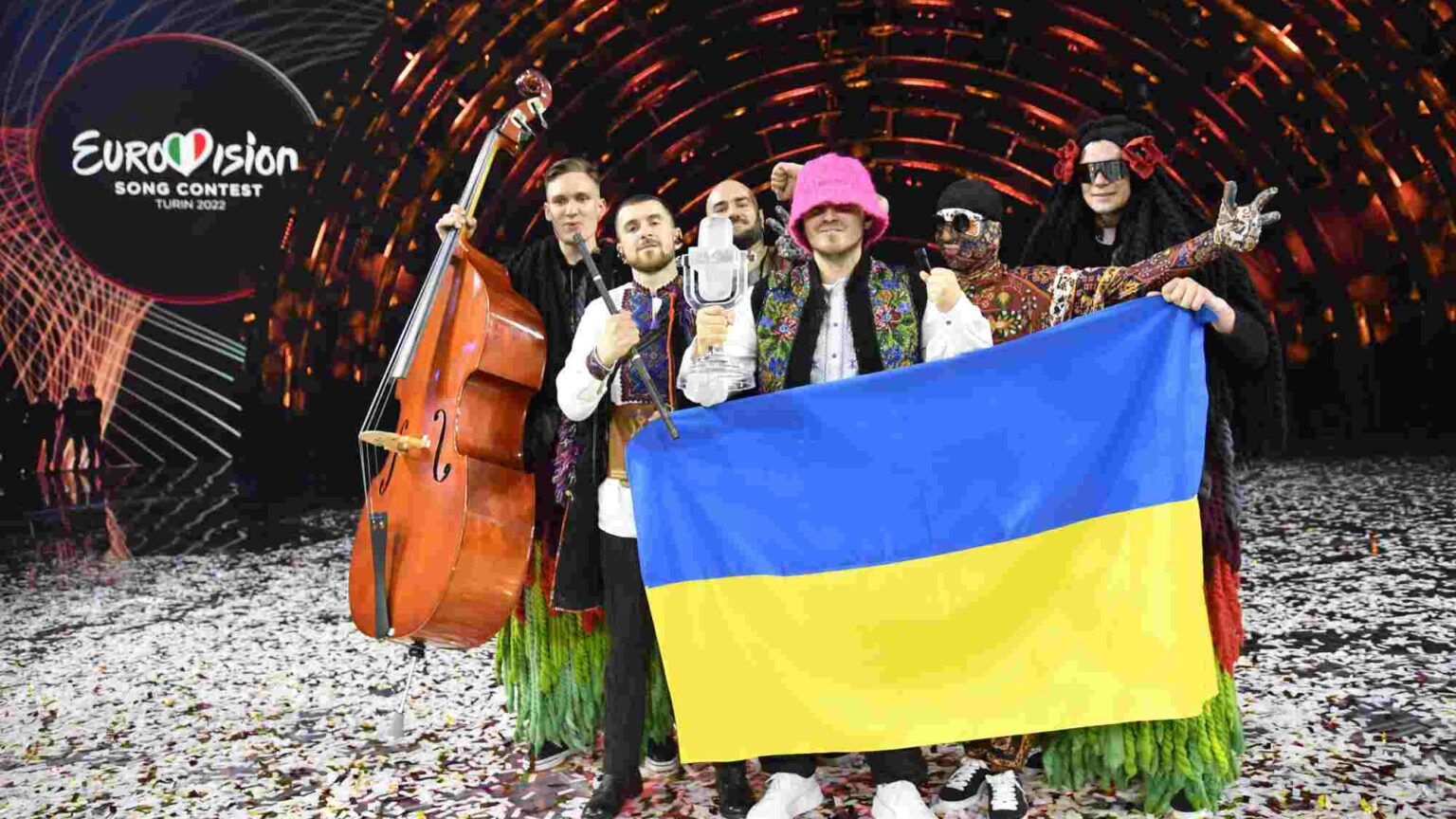 Nobody was surprised when Ukraine's Kalush Orchestra, with their song 'Stefania', were crowned the winner of Eurovision 2022. But many of us fell off our collective chairs when the UK entry, 'Space Man' by Sam Ryder, came second.
In fact, halfway through the voting, Ryder was actually in the lead. But it's during the second half that the public votes are counted. And they made all the difference.
This is because Eurovision voting is split in two, with half the votes awarded by national juries of music-industry 'experts' (whatever that means) and half by national, public televotes. Each nation's jury votes are declared one by one. And then the results of the public vote are declared for each country, starting with those at the bottom of the leaderboard. It's assumed that those entries that aren't that popular with the juries will, by and large, also not go down well with the public.
It doesn't always work out that way, though. Moldova's entertaining entry – imagine Ali G crossed with the Pogues, singing in Romanian – languished in 20th place after the jury vote, with just 12 votes. But it then received a whopping 239 votes from the public and ultimately finished seventh.
But even by the standards of Eurovision voting drama, this weekend's competition was stunning. Ukraine was fourth after the jury vote, with 192 points, with the UK on top with 283 points. At that point we were all wondering if Kalush Orchestra could get enough votes to overtake and then stay ahead of Ryder.
It wasn't even close. The voting punters of Europe made absolutely sure Ukraine would win. With 39 countries eligible to vote for each entry, and 12 points the maximum to be rewarded, it meant the most Ukraine could win would be 468 points. It got 439, the largest ever number picked up in the public vote. It was a landslide. Out of 39 countries, 28 awarded maximum votes to Ukraine and another eight placed Ukraine second. That's like winning the World Cup final by scoring 10 goals in the final five minutes.
This wasn't some pat-on-the-head sympathy vote for a country suffering in a war. This was a massive show of solidarity and a massive 'fuck you' to Putin. Of course, Russia being kicked out of Eurovision and then being forced to watch as the country it has invaded wins by a country mile doesn't change a damn thing on the ground in that brutal war. But given that Russia's president, like many authoritarians, is usually desperate to do well in these international cultural and sporting events, this will still be embarrassing to the Kremlin.
This act of solidarity may have cost Ryder a stunning victory. But the UK's turnaround in fortunes at Eurovision is almost as remarkable as Ukraine's victory. A year ago, the UK came bottom of the pile with precisely nul points. The last time the UK won was 25 years ago and we haven't troubled the Top 10 since 2009.
While Eurovision is hugely popular in the UK, the brightest and best British musical talent has run away from taking part, convinced that no one in Europe would vote for us anymore, especially after Brexit. But the truth is that the UK has sent one risible entry after another and we've got the results we deserve.
While Ryder didn't sound like the most promising prospect, he is an excellent singer with a huge following on TikTok. And he produced a song that other people were really enthusiastic about. We even made a proper effort to stage the song in a memorable way after years of phoning it in. It turns out that the secret to doing well at Eurovision – which has somehow been a mystery to the people choosing the UK acts – is to write a good song, perform it well and present it in an interesting way. Who'd have thought? Hopefully, Ryder's success will help other UK artists to get over their Eurovision prejudices so that the UK can become a serious player once more.
Ukraine and the UK aside, this was a very entertaining edition of Eurovision, hosted in Turin after Italy's victory last year. The Norwegian entry – 'Give that Wolf a Banana' – was top-quality novelty nonsense. There were good songs from Estonia, the Netherlands, Greece and more. Spain's high-octane entry was originally written for Jennifer Lopez and Chanel Terrero's performance was a match for J-Lo in her prime. The Serbian entry – which opened with the lines 'What could be the secret of Meghan Markle's healthy hair? / What could it be? / I think it's all about the deep hydration' – was brilliantly bonkers.
Next year's show should be in Ukraine. Fingers crossed that that happens. Ukraine's president, Volodymyr Zelensky, said he would love to hold Eurovision in a liberated, Ukrainian Mariupol. Now, that would be something to behold.
Rob Lyons is a spiked columnist.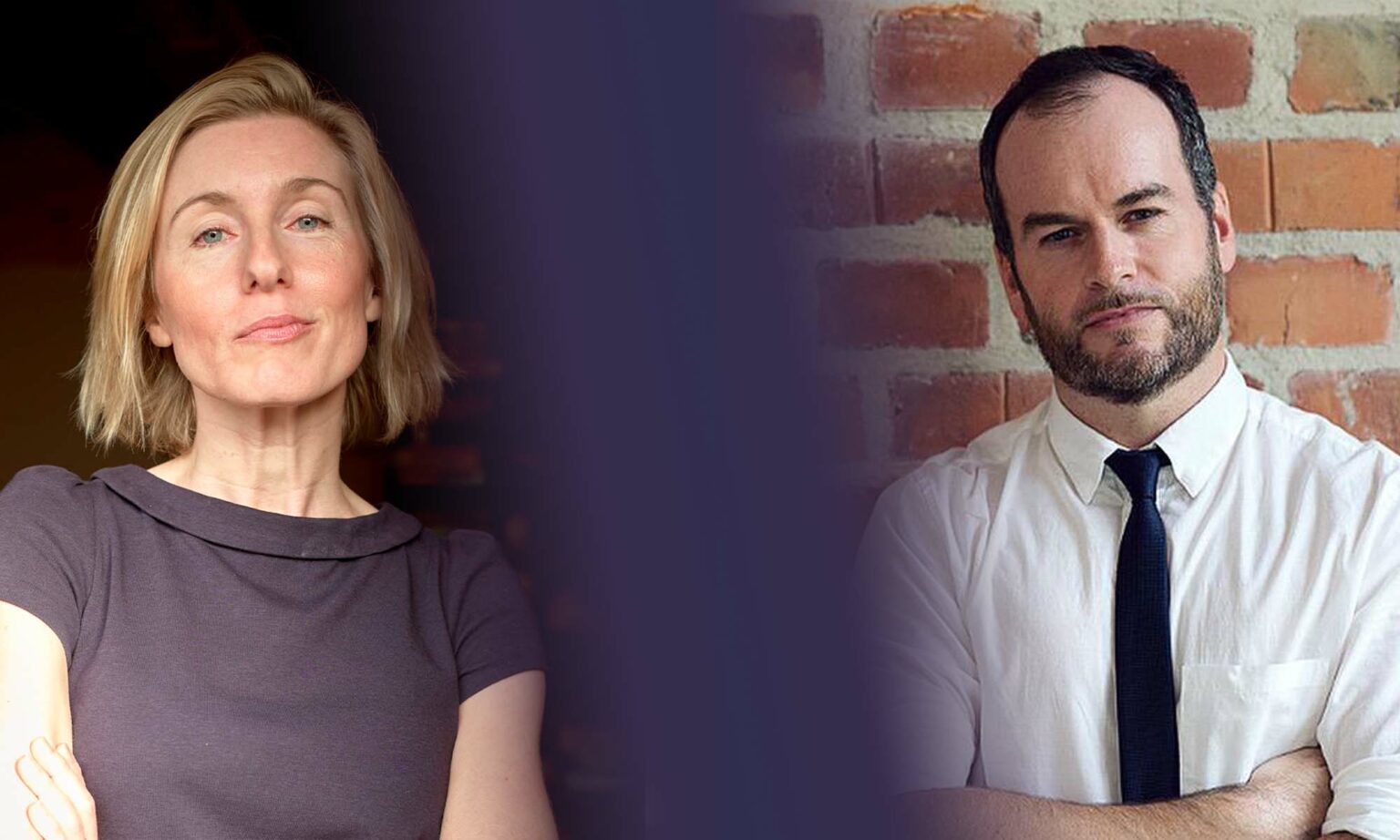 How woke won – with Joanna Williams and Brendan O'Neill
ZOOM EVENT
Monday 16 May – 7pm to 8pm

Tickets cost £5, but supporters get in for free
To enquire about republishing spiked's content, a right to reply or to request a correction, please contact the managing editor, Viv Regan.