Why you should never protest outside someone's home
Pro-choice activists should steer clear of the private residences of Supreme Court justices.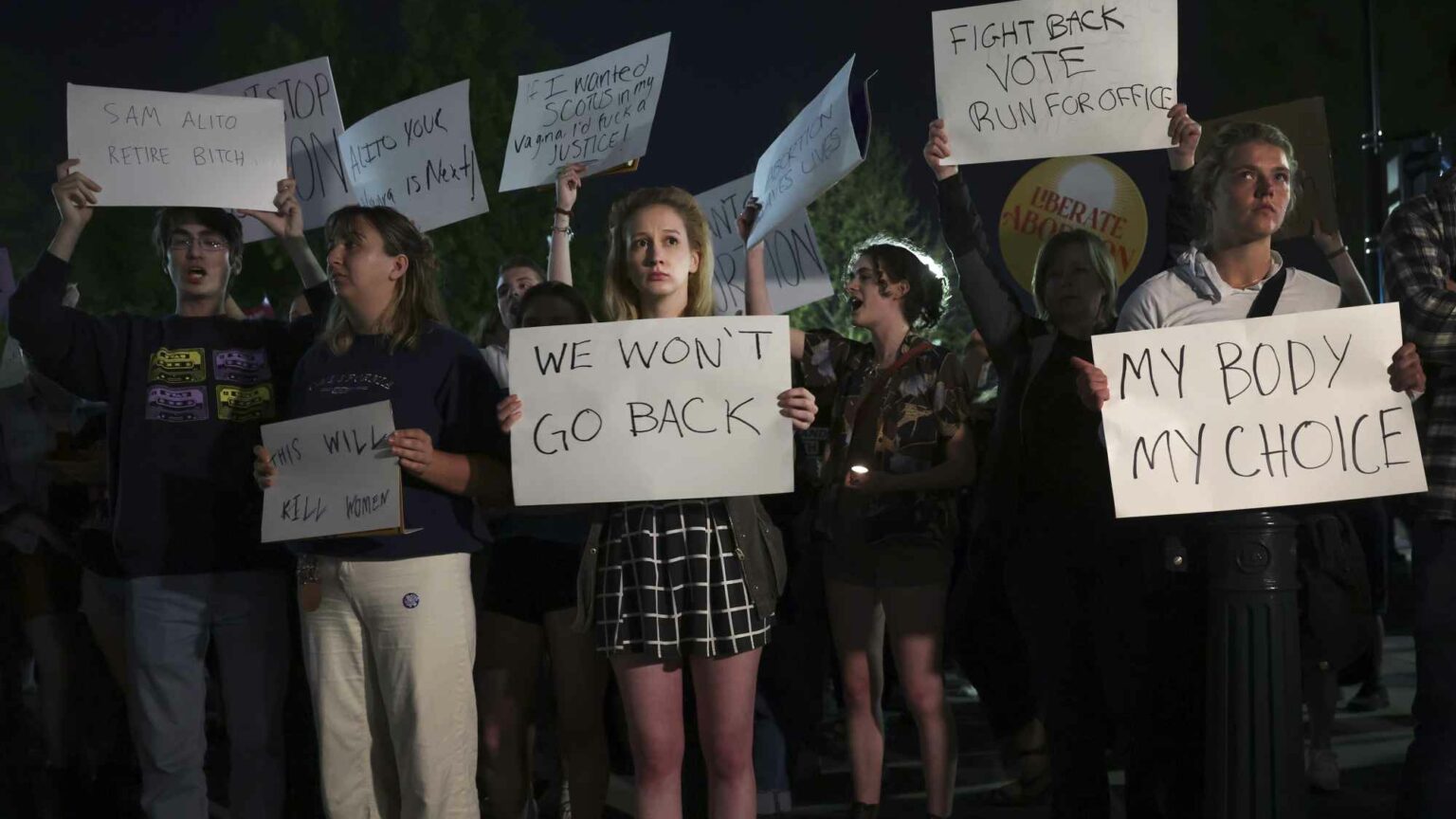 I have felt a lot of anger towards politicians over the years. Whether it's because they started wars I knew would be disastrous or because they spent their every waking hour trying to overturn the 17.4million votes for Brexit, sections of the political class have royally ticked me off. But it has never once crossed my mind to find out where an MP lives and to go round to their house and protest on the doorstep. However high my fury levels rise, I would never countenance looking these people up in the phone book so that I might interrupt their supper with shouts of 'Shame!' from the street outside. Someone's home is their home, and you just don't go there.
So I have been taken aback by the sight of pro-choice protesters in the US responding to the possible overturning of Roe v Wade by showing up outside the private homes of Supreme Court justices. There was a large gathering outside the home of Justice Samuel Alito in Alexandria, Virginia on Monday. He's the author of the draft opinion on Roe v Wade that shocked the world when it was leaked last week. On Saturday, in Maryland, around 100 people marched from Justice Brett Kavanaugh's home to Chief Justice John Roberts' home a few streets away. They chanted 'The whole world is watching!'. The whole world is watching these men's family homes? Isn't that creepy? There was a sense of threat, at least the threat of continuing to show up to the judges' private residences until they do what the protesters want them to do. 'Don't like me at your house? Get out of my uterus', placards declared.
That feeling of menace can be seen elsewhere in the reaction to the Roe v Wade leak. Suspected Antifa goons firebombed the offices of a pro-life charity in Wisconsin at the weekend. Daubed on the walls outside was the chilling slogan: 'If abortions aren't safe, then you aren't either.' There are plans for protests in Catholic churches. A group called Ruth Sent Us – after Ruth Bader Ginsburg – has demanded further protests outside the homes of the 'Christian fundamentalist justices' who oppose Roe v Wade. Ruth Sent Us posted a map online with pins showing where these 'fundamentalists' live. (The idea that RBG would support people bellowing outside the homes of judges they disagree with is fanciful in the extreme, of course.)
You don't have to be a fan of the justices to worry about how, say, Brett Kavanaugh's teenage daughters will feel when they see scores of people outside their front door with megaphones. In a climate, what's more, in which the slogan 'If abortions aren't safe, then you aren't either' is being used. Some will say that protesting close to the private lives of anti-abortion justices makes an important point about privacy. As one observer puts it, there is a 'poetic irony' to the concern about judges having their privacy meddled with, given these judges want to strike out Roe v Wade, which rests on the idea that 'the right to an abortion… [requires] the right to privacy'. And yet none of this justifies home protests. The larger problem here is the intensive personalisation of politics, where discussion and disagreement over policy has morphed into a visceral loathing for the individuals who make policy. This hyper-personalisation of public life is a menace to reason and democracy.
Home protests have become worryingly common in recent years. During the pandemic, protesters in Fresno, California who opposed stay-at-home orders gathered at the home of a city council member. In Ireland protesters peeved about lockdown and masks gathered outside the home of chief medical officer Tony Holohan. In Wales hundreds of anti-lockdowners gathered at the home of first minister Mark Drakeford. In 2018, Class War protesters gathered outside the home of Tory MP Jacob Rees-Mogg, with one of them telling one of Rees-Mogg's kids, 'Your daddy is a horrible person'. Trump officials were sometimes harassed in non-official settings. Sarah Sanders was hounded out of a restaurant over her support for Trump's 'inhumane and unethical' policies.
What all of this points to is a reduction of politics from an issue of public life to a matter of personal feeling and even personal loathing. From a rational argument over what policies a community should adopt to an emotionalist abhorrence for the individuals who promote particular policies. This violent shrinking of the meaning of politics has been gathering pace for some time. It looks like the logical and unsettling conclusion to the idea that 'the personal is political'. As the American Philosophical Association said in relation to home protests over lockdown policies, 'The tendency to personalise the political reflects our growing inability to distinguish between public and private'. And 'when the distinction between policy and personality is effaced, life becomes more polarised and less civil'. Indeed. If you are protesting against a policy, you will challenge the policy itself. Sometimes with a flourish of invective, of course, but your outlook and your language will be political. In contrast, if you're protesting against an individual – because you consider him or her to be fundamentalist, evil, a threat to your emotional safety – then your approach is more likely to be fuelled by animus than civic opposition, by fear or hate rather than cogent dissent. Witness the hyperbolic fury that has been visited on everyone from gender-critical feminists to right-wing critics of mass immigration as politics has increasingly moved from the realm of civic conflict into the sphere of emotional antagonism.
Part of the problem here is the woke era's relentless elevation of identity as the prime concern of political life. The more people centre their own identity in everything, including their political beliefs, the more they will come to see policy setbacks or just plain old disagreement as intensely personal, as a threat to their very being. This is why people talk about feeling 'unsafe' or 'erased' when they encounter disagreeable views. Having made their politics personal, and their personal lifestyle political, they inevitably experience words as wounds and political debate as assault. Some of the response to the Roe v Wade leak has had this feel to it. So what ought to have been an act of political pressure on American officialdom to keep abortion legal instead becomes an outpouring of grief for one's own weakened sense of safety in society, and an outpouring of hatred for the evil individuals who made you feel like this.
No, we don't need laws restricting protests outside officials' homes. That has been proposed in Ireland, with the Protection of Private Residences Against Targeted Picketing Bill. The right to protest is an essential liberty in a democratic society, and anything that unjustly limits it is a bad thing. What we need is a restoration of moral and political sense. We need to reaffirm the important dividing line between public life and private life. We need to untangle the political and the personal. Protest where policy is made, not where the people who make policy live and sleep and bring up their children. That should be obvious. It's scary that it isn't.
Brendan O'Neill is spiked's chief political writer and host of the spiked podcast, The Brendan O'Neill Show. Subscribe to the podcast here. And find Brendan on Instagram: @burntoakboy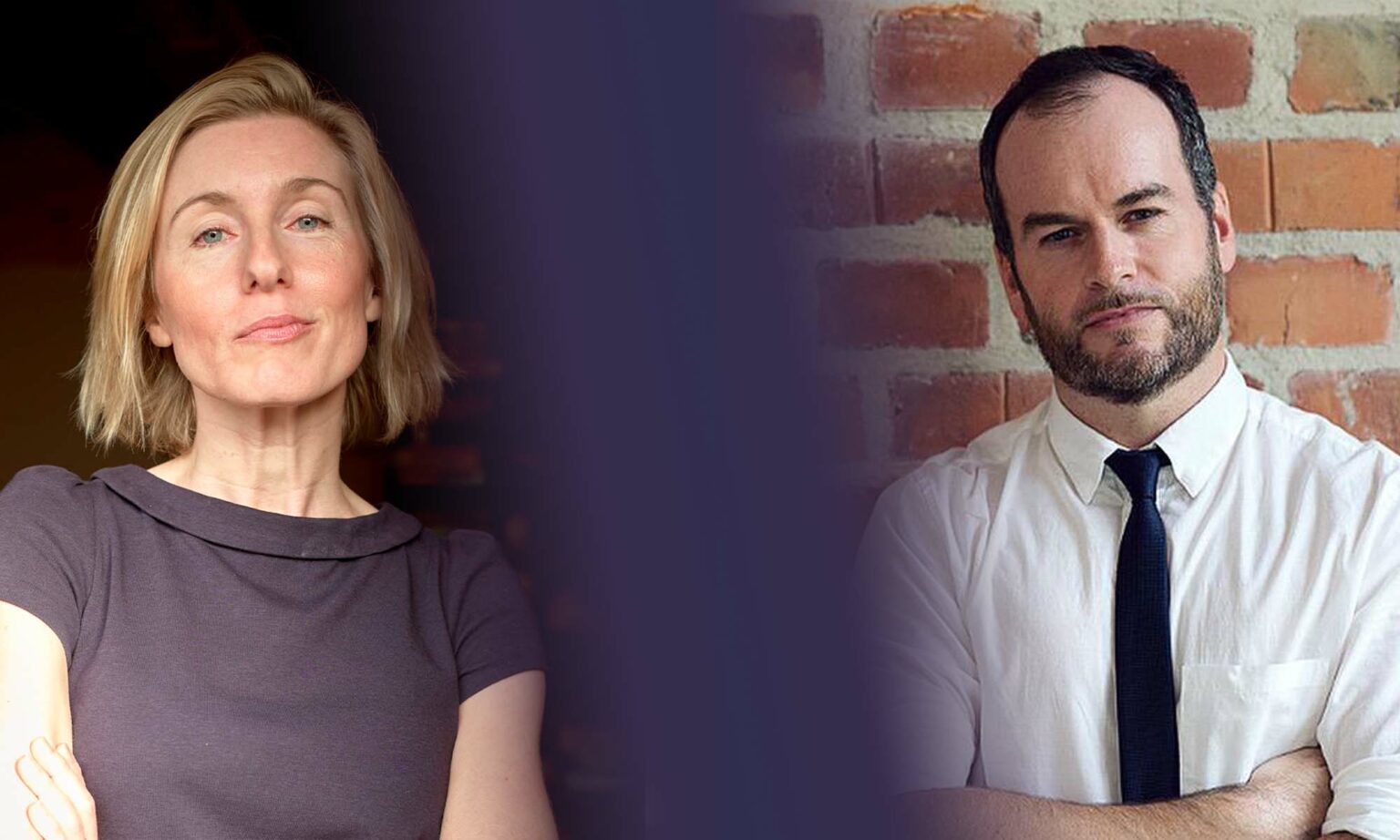 How woke won – with Joanna Williams and Brendan O'Neill
ZOOM EVENT
Monday 16 May – 7pm to 8pm

Tickets cost £5, but supporters get in for free
To enquire about republishing spiked's content, a right to reply or to request a correction, please contact the managing editor, Viv Regan.