Between the stupid and the evil
America deserves better than a choice between woke Democrats and reactionary Republicans.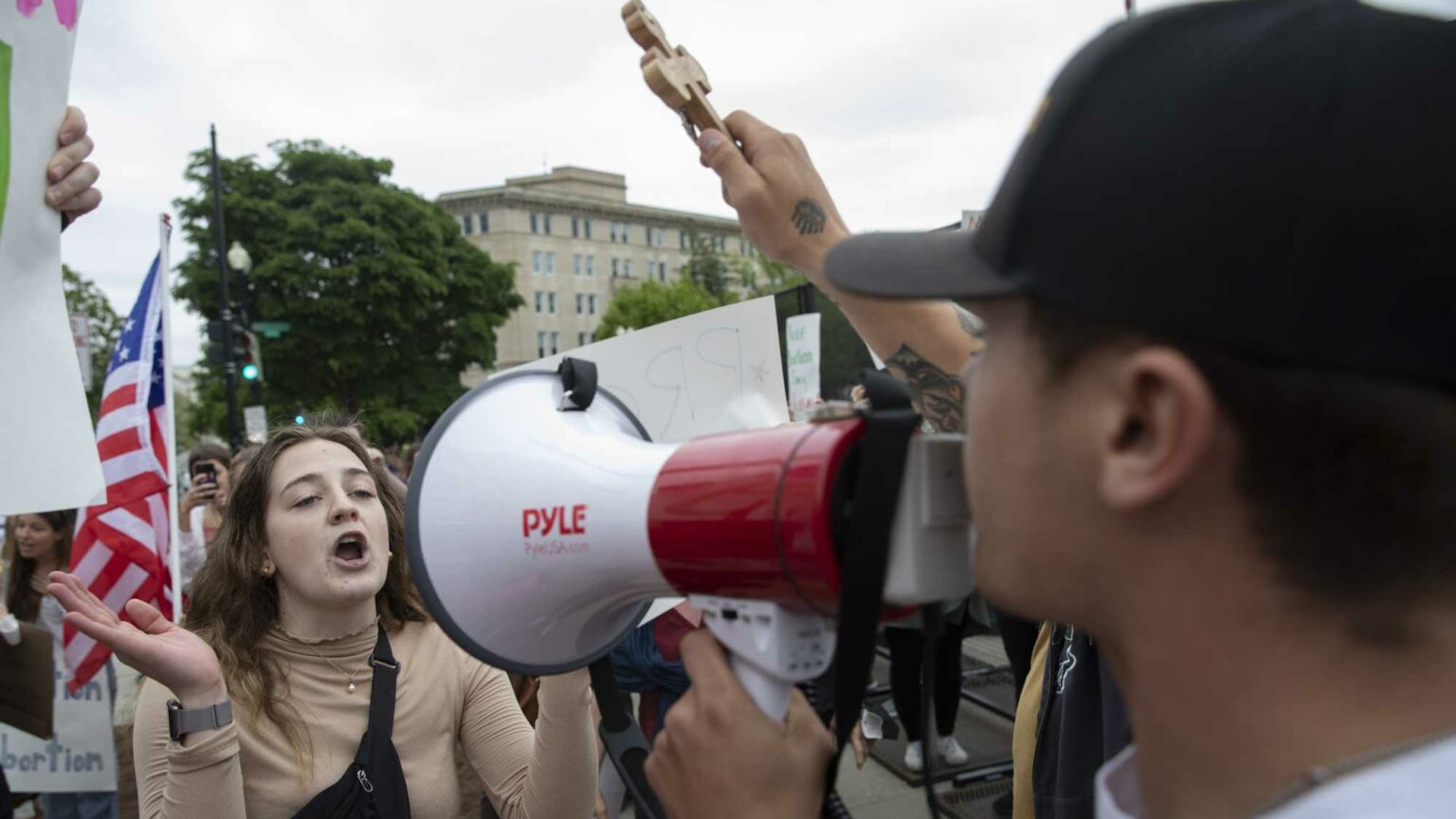 'We have two parties here, and only two. One is the evil party, and the other is the stupid party… I'm very proud to be a member of the stupid party… Occasionally, the two parties get together to do something that's both evil and stupid. That's called bipartisanship.'
So said the late conservative journalist M Stanton Evans. It is commonplace, even among Republicans, to label the Republicans 'the stupid party', while lambasting the Democrats as 'the evil party'. Today, both parties are working overtime to live up to their reputations, to the detriment of all Americans.
The recent leaked draft Supreme Court ruling, which would end the federally sanctioned right to abortion, is driving the stupidity index skyward. Democrats may be in disarray and getting pummelled in the polls, but the GOP's religious, know-nothing wing is working overtime to bolster their prospects. The governor of Mississippi, for example, has mused about banning contraception, something that would have little purchase among most voters. Even the usually savvy Senate minority leader, Mitch McConnell, no doubt worried about his right-wing fringe, has suggested a national abortion ban, something other Republicans like Arkansas governor Asa Hutchinson oppose on sensible political grounds.
To say this is bad politics is an understatement. As Gallup has consistently found, barely one in five Americans supports a total ban on abortion, while fully one-third favours no restrictions at all. Most Americans wanted to keep Roe. Embracing a total ban, clearly opposed by most voters, makes the right look at least as authoritarian as the academic establishment, the media minions and the woke corporate set.
The most glaring example of right-wing overreach came earlier this year, when Texas passed an abortion law so extreme it effectively bans all abortions after six weeks, while deputising individuals to bring civil lawsuits against their neighbours should they learn that their neighbours have performed or assisted in an abortion. Talk about stupid. A Marist survey done after the Texas bill passed found that both the bill's provisions – the six-week deadline and the deputisation scheme – were rejected nationally not only by Democrats, but also by Republicans, suburbanites, small-town and even rural residents. GOP strategists are particularly worried about the bill's impact in the suburban communities that are Texas' – and the nation's – prime political battlegrounds.
Business leaders fear that, at a time when many companies are flocking to Texas and other red states, a new spate of highly restrictive abortion laws could chase away investors, corporations and skilled workers. The Texas law has already generated a strong set of counter-measures among tech firms, likely to be extended with the demise of Roe.
Such stupid overreach is also occurring in education. The tenets of critical race theory (CRT), widely adopted by the Biden administration and in schools, do not command public support, much like the entire PC agenda. But the Republicans' response has been not to defend and engage in open discussion, but to adopt a book-banning approach reminiscent of progressive authoritarianism. By embracing top-down diktats, the daft Republicans are undermining the old conservative notion of allowing local control. CRT and other deluded educational theories are indeed a danger, but the battle needs to be carried out via local school boards, where these policies are now being regularly rebuked by parents. Let common sense flow from below.
Fortunately for the GOP, its Democratic opponents are now competing in the stupidity sweepstakes. Rather than try to appeal to mainstream voters, they have in the past week asserted that the Roe decision will end abortion, when it only leaves it up to the states. They have also adopted the techniques honed during the George Floyd disturbances — doxxing the homes of Supreme Court justices, blowing up the Wisconsin offices of a pro-life group and generally threatening churches, particularly Catholic ones.
These techniques will not likely appeal to middle- and working-class voters, including minorities, many of whom belong to Catholic or Evangelical churches. The evil party, if that's what the Democrats are (I was a member for almost 50 years), no longer seeks a middle ground. It now generally favours essentially unrestricted abortions, at a level that, as can be seen in some recent state legislation, approaches the borders of infanticide. The abortion issue, framed this way, may not be the silver-bullet issue that can rescue Democrats from disaster in November, as House Speaker Nancy Pelosi seems to think it is.
A majority of Americans seem to favour a regime much like that in Europe – open to abortion on demand for the first trimester, and perhaps a bit longer. After that, the mother's health, incest or severe disabilities of the fetus could be considered. Indeed, a Fox News poll released this week finds that most Americans agree with the Mississippi abortion law at the heart of the Supreme Court case. The survey found that 54 per cent favour state laws banning abortion after 15 weeks of pregnancy, except in the case of a medical emergency – exactly what the Mississippi law does. Just 41 per cent oppose such a law.
These are not new findings. They are consistent with the results of a 2018 Gallup poll which found that most Americans favour allowing abortion in the first trimester (the first 12 weeks of pregnancy). Only 28 per cent support allowing abortions in the second trimester, and just 13 per cent support it in the third trimester.
In the end, most Americans are not ideologues about abortion or any other modish issue. Pew, for example, has found that the 'progressive left' accounts for barely six per cent of the electorate and 12 per cent of Democrats. Religious social conservatives, the drivers of GOP abortion politics, represent 10 per cent of the electorate and less than a quarter of Republicans. Another survey, conducted by the More in Common group, found that only eight per cent of the population are committed progressives, while devoted and committed conservatives are less than 25 per cent. Overall, the majority lay in the middle, ranging from moderates and traditional liberals to the largely disengaged.
This centrist orientation can be seen in the evolving opinions of the younger generations. Pollster Sam Abrams has demonstrated that the young are not as overwhelmingly progressive as many believe. Research from the American Enterprise Institute has found that most Millennials do not fit easily into the liberal monoculture and do not approve of political correctness. Only a third of Millennials and Gen Zers believe that America is not politically correct enough, a level practically identical to the third of those who are 65 years old or older who feel the same way.
The future, then, is not necessarily progressive or conservative. Joe Biden, who handily won the votes of the young in 2020, has not won them over as president. Various polls show him with barely 40 per cent support among younger voters.
The hope here is that the new generation will demand something other than either meddlesome progressive tyranny or a brute conservative counter-reaction. Even among current university students, according to a recent College Pulse survey, barely a third identify as Democrats and barely a tenth are Republicans. The 2020 American National Election Study found that 47 per cent of Gen Zers said there was no party that adequately represented their views.
Such scepticism represents a potential base for a new politics that is neither stupid nor evil. Americans have different concerns than those of the cultural warriors, right or left. The way to save our flagging republic is not to empower the extremes but to focus on what people actually want, reflecting local tastes wherever possible. We do not need more of the stupid party, with its usual indifference to the concerns of women or racial minorities. Nor do we need more of an evil party that seems determined to impose its vision, even to the point of curbing free speech, on a largely reluctant population.
America is too important to leave in the hands of political idiocy, whether it is the stupid or the evil version.
Joel Kotkin is a spiked columnist, the presidential fellow in urban futures at Chapman University and executive director of the Urban Reform Institute. His latest book, The Coming of Neo-Feudalism, is out now. Follow him on Twitter: @joelkotkin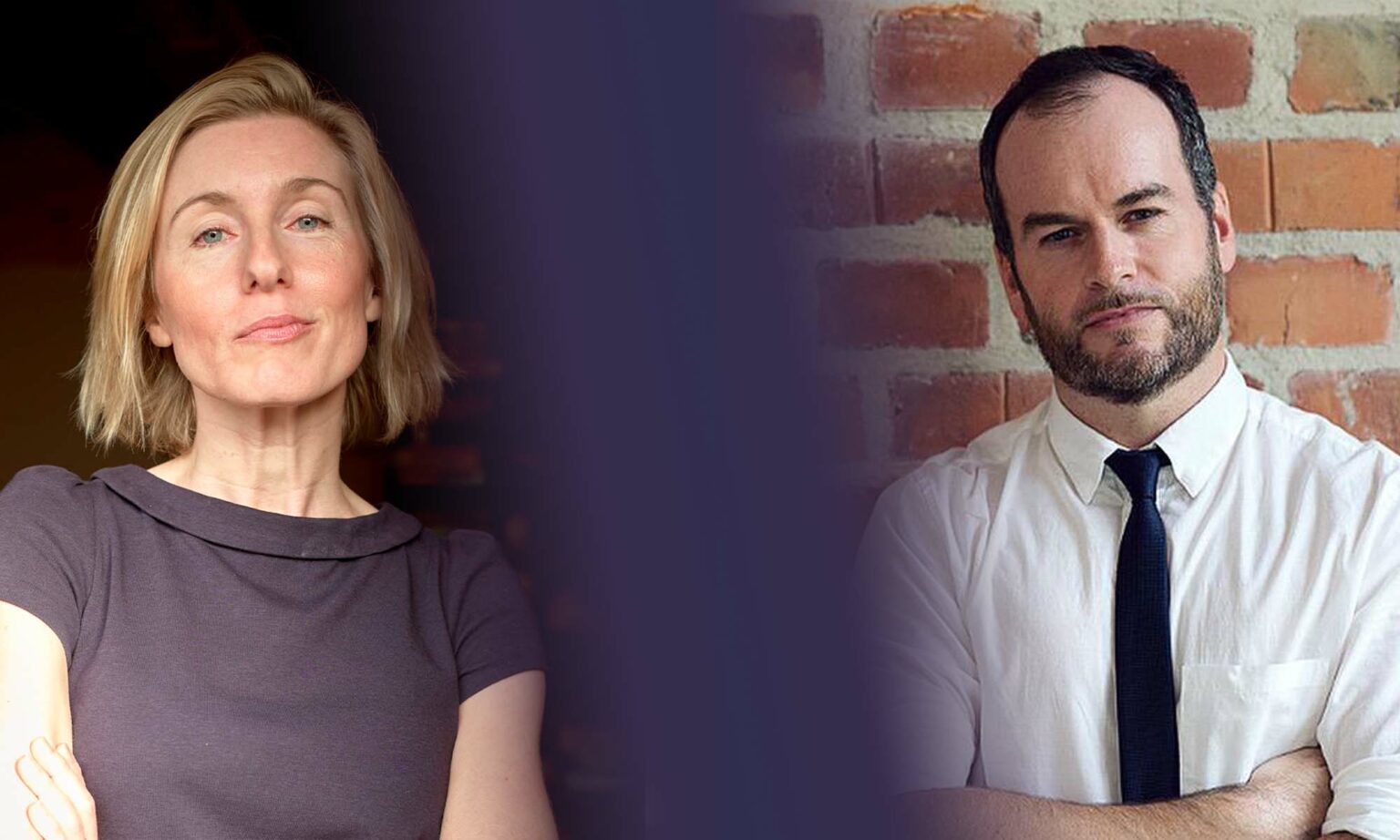 How woke won – with Joanna Williams and Brendan O'Neill
ZOOM EVENT
Monday 16 May – 7pm to 8pm

Tickets cost £5, but supporters get in for free
To enquire about republishing spiked's content, a right to reply or to request a correction, please contact the managing editor, Viv Regan.