The BBC's woman problem
It has no place lecturing the rest of us about social justice.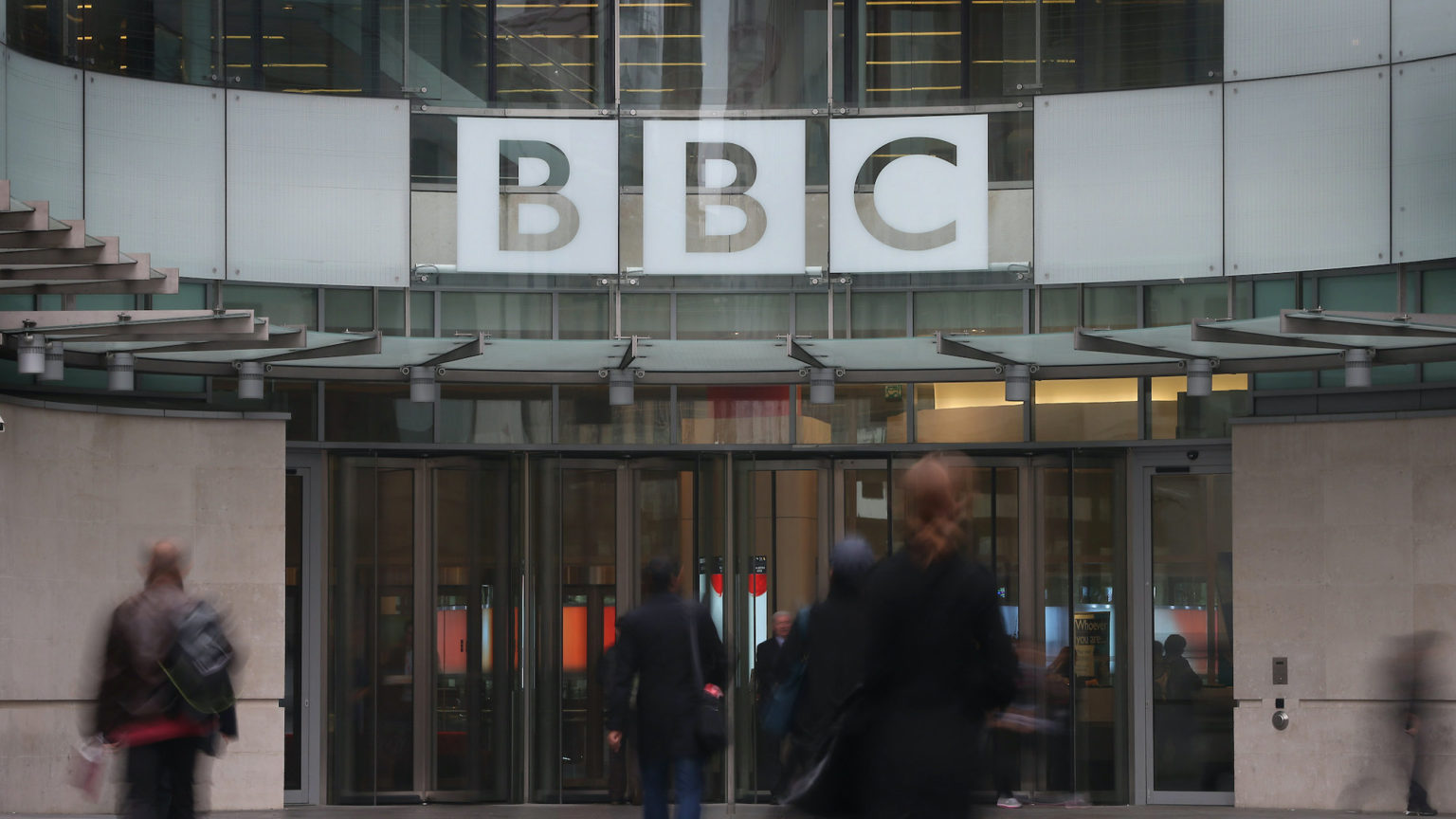 I've always liked the definition of the word 'chutzpah' – what we Gentiles might call 'cheek' – in Leo Rosten's The Joys of Yiddish: 'Chutzpah is that quality enshrined in a man who, having killed his mother and father, throws himself on the mercy of the court because he is an orphan.'
I thought of it recently when viewing the BBC Three documentary, Tim Westwood: Abuse of Power. For almost 20 years, until he left in 2013, Westwood was one of BBC Radio 1's biggest DJs, presenting a rap show in that absurd accent which inspired Sacha Baron Cohen to create Ali G. Accusations of sexual abuse have now been made by seven women (all black, and all in their teens and twenties), relating to incidents between 1992 and 2017. Westwood rejects all allegations of wrongdoing.
True to form, the BBC said it was 'shocked' at the 'appalling and disturbing' allegations, clutching its pearls as it swooned on to its fainting couch: 'The BBC is against all forms of inappropriate behaviour and we are shocked to hear of these allegations. The BBC has strict codes of conduct for all those engaged by the BBC, including on-air presenters.'
A daft-looking DJ putting on a funny voice who is later alleged to be a predator – to have employed one might be a mistake, having two is stupidity at best. And this is where the chutzpah bit comes in. The BBC rewards these creatures and then makes programmes about how awful they are, like the Westwood documentary and The Reckoning, an upcoming four-part drama series about the life and crimes of Jimmy Savile, who died in 2011 at the age of 84 after a long and well-rewarded career at the BBC, during which he allegedly committed acts of sexual assault on 450 girls, the youngest being five years old.
Pragya Agarwal, writing in the Independent last year when the project was announced, said: 'It feels insidiously callous and thoughtless that an organisation that played a role in glorifying a sex offender and profiting from him while covering up his actions for many decades, is once again capitalising on his "brand" and the fascination that viewers have with monsters and true crime.' Steve Coogan said last month that playing Savile was not a decision that he 'took lightly' – I bet he didn't get paid lightly, either. Meanwhile, Piers Wenger, controller of BBC Drama, said through his tears:
'The story of Jimmy Savile is one of the most emotive and troubling of our times. We do not intend to sensationalise these crimes but to give voice to his victims. We will work with survivors to ensure their stories are told with sensitivity and respect and to examine the institutions which Jimmy Savile was associated with and the circumstances in which these crimes took place. Drama has the ability to tackle sensitive, real-life subjects and consider the impact of a crime on its survivors and what lessons can be learnt to stop this from ever happening again.'
Then, the Westwood scandal broke – which brings us straight back to the chutzpah quote.
It's a telling quality of wokeness – and one of the reasons why it is a reactionary rather than a revolutionary movement – that it is detrimental to women's rights, which are still woefully fragile even in the West, as the potential rolling back of legal abortion in the US demonstrates. Other oppressed people? RIOT! Women? BE KIND! In fact, be so kind that you give up everything from your sporting trophies to your safe toilets to inadequate, marauding men.
The BBC's historical misogyny and the contemporary curse of wokeness have both made the corporation seem like a toxic environment for females. When they're not being used as dead sexy corpses stalked by drop-dead gorgeous rapists in dramas like The Fall, they're allegedly being sacked from presenting roles as soon as that first grey hair shows through, while old geezers with faces surely only a (blind) mother could love are allowed to carry on commentating until they die in office.
Then, of course, there's the gender pay gap. In 2017, the BBC was somewhat shy when asked by the government to reveal its top earners in line with the demands of the new 11-year royal charter; for a corporation so keen on preaching to others about social justice, the difference between the sexes was so embarrassing it verged on the surreal. Chris Evans was earning £2.2million, while the highest female earner on the list was Claudia Winkleman with £450,000. Emily Maitlis (who in that same year was named Broadcast Journalist of the Year) earned less than £150,000. Her agent tweeted that the situation was 'beyond madness and being dealt with' on finding out that Maitlis' Newsnight co-presenter, Evan Davis, was earning somewhere between £250,000 and £299,999. Jane Garvey, who didn't even make it on to the biggest-earners list, tweeted: 'I'm looking forward to presenting BBC Woman's Hour today. We'll be discussing #genderpaygap. As we've done since 1946. Going well, isn't it?' It's appreciated that the current director general, Tim Davie, in a bid to 'draw a line' under this unfortunate culture entrenched at the BBC, has awarded more than 700 women pay rises (and probably vouchers to spend at Boots, buying that lovely smelly bath stuff we ladies love). But I'd advise those trans employees the BBC is so keen to boast of and cater to (employees have been urged to use pronouns on all internal emails and it has produced a laughable 'sex-education' film that tells nine-year-olds that there are over a hundred genders) to re-identify as male on payday – just in case.
While they're at it, best avoid women's clothing when answering the door to the bully boys employed to track down and punish those naughty enough not to have shelled out for the licence fee. Women are 10 times more likely than men to be prosecuted for not paying the licence fee, with the astonishing result that almost one third of all women's criminal convictions in this country are for not paying this heinous tax. Dame Vera Baird, the victims' commissioner for England and Wales, said this was 'serving only to criminalise poverty and disproportionately punish poorer families and women'. (Hilariously, as I write this, Radio 4 is trailing a new programme about how bad prison is for mental health.)
Though sexual discrimination is a Very Bad Thing (and that is surely what's going on when women earn nine per cent less than men), it's funny to hear over-rewarded BBC reporters – male or female – grimly interrogating politicians about the rising cost of living, while they're living off money extorted from a public that is facing the choice between 'heating and eating', as they will often frame it. Nigel Lawson once said that the NHS is the closest thing this country has to a religion. The BBC is the closest we have to a feudal lord, demanding tithes from the serfs to fritter away as he wishes. And like all feudal lords, the likes of Savile seem to have expected droit du seigneur over vulnerable women.
Julie Burchill is a spiked columnist. Her book, Welcome To The Woke Trials: How #Identity Killed Progressive Politics, is published Academica Press.
To enquire about republishing spiked's content, a right to reply or to request a correction, please contact the managing editor, Viv Regan.