It's not the West that is escalating this war
Russia invaded Ukraine. Now it is brandishing nukes. And yet we're told Western powers must 'de-escalate'.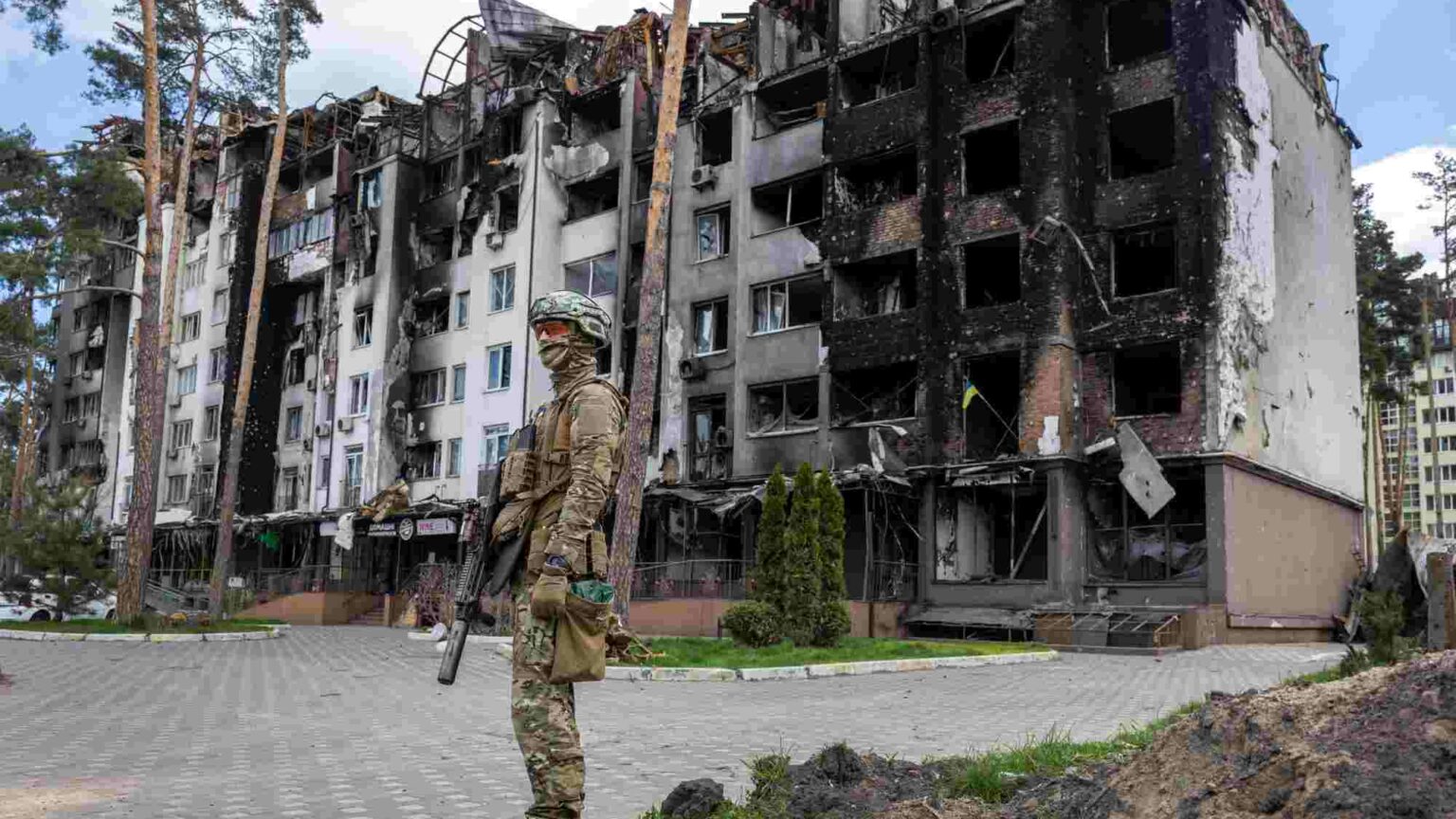 No one should be in any doubt that reckless, hawkish sentiments abound among Western powers. For those who harbour such feelings, the war in Ukraine is less a crisis than an opportunity – a chance, that is, to revive a Cold War-style antagonism with Russia, and with it a sense of Western purpose.
And we've heard plenty from the hawkish ones over the past week or so. There was the US defence secretary, Lloyd Austin, who stated that the Biden administration's goal in Ukraine is 'to see Russia weakened'. Then there was US military chief Mark Milley who echoed Austin, declaring that a Ukrainian victory 'is going to involve a weakened Russia [and] a strengthened NATO'. And then there was clueless UK foreign secretary Liz Truss, who, in a speech last week, called Russia's defeat 'a strategic imperative' for the West and tub-thumped: 'We will keep going further and faster to push Russia out of the whole of Ukraine.'
This posturing could potentially lead to the widening of the conflict beyond Ukraine. It could, for example, prompt a Russian response that expands the theatre of war ever further westwards, bringing Moscow into direct conflict with NATO. Putin has threatened as much: 'If anyone intends, and I underline this again, to intervene in the ongoing events [in Ukraine] and create unacceptable strategic threats for Russia, they should know that our retaliatory strikes will be as quick as lightning.' And there is plenty that Moscow could interpret as an 'unacceptable strategic threat' should it wish to – including Western powers' provision of more and more weapons and, according to the New York Times, intelligence on the location of Russian units and generals.
Moreover, potential battle lines are already being drawn. There are now over 40,000 NATO troops stationed throughout Eastern Europe – 10 times the number that were there on the eve of Russia's invasion in February. As the Financial Times puts it, 'Eastern Europe is more militarised than at any time since the height of the Cold War'. And the chances therefore of military conflict between the West and Russia have rarely been higher.
This is a very dangerous moment. We should be under no illusions about the perilous situation in which Europe now finds itself. Truss, Austin and Co are not helping anyone, least of all Ukrainians, through their self-aggrandising interventions, which risk turning the Ukrainian people's fight for national freedom into a fight for the West's own geopolitical objectives – 'a weakened Russia [and] a strengthened NATO'.
Yet for all that Western politicians have upped the ante over the past few days, for all that they might have contributed to the war's potential widening, they are not the main problem here. And they are certainly not the main source of escalation. Not after what happened on 24 February this year. That was the day Russia committed the single most escalatory act possible – it launched an invasion of a sovereign nation.
As we at spiked have repeatedly pointed out, Western powers played a significant role in bringing us to this point, by reviving tensions with Russia during the 1990s and 2000s, largely through the eastward expansion of NATO and the EU.
But the moment Putin decided to send the Russian army into Ukraine earlier this year was transformational. It was the moment the Kremlin brought a simmering conflict to boiling point. The moment it turned a military stand-off into a full-blown military conflagration. The moment, in short, it turned peace into war.
Even the talk of escalating the current conflict into a nuclear war, which has been ramped up in recent days, is coming from one side only. Remember, it was Putin that threatened any state thinking of coming to Ukraine's aid with 'consequences that you have never encountered in your history'. And it has been Russia busily showing off its new Sarmat intercontinental ballistic missiles, and Russian state TV broadcasting the fictional nuclear destruction of Britain and Ireland.
To blame the West for increasing the likelihood of a Europe-wide war is to completely excuse Russia, depriving it of agency and absolving it of responsibility. It can be boiled down to 'NATO made me do it'.
Yet this is what the Kremlin, not to mention many manning the anti-war barricades in the West, are actually claiming – namely, that it is Western powers' decision to arm the Ukrainians in their fight against an invading force that is escalating the conflict. That is bringing us to the brink of a nuclear war. As Kremlin spokesman Dmitry Peskov claimed last week, 'the tendency to pump weapons, including heavy weapons, into Ukraine… are actions that threaten the security of the continent and provoke instability'.
This is through-the-looking-glass stuff. The tank convoys that first rolled into Ukraine two months ago are Russian. The missiles that are raining down on Ukrainian towns and cities are being fired by the Russian military. The troops besieging the devastated cities of Mariupol or Kharkiv in Ukraine's east are Russian. And yet, according to the Kremlin, it's the West's actions in Ukraine 'that threaten the security of the continent and provoke instability'. Such statements may be applicable to the wars in Iraq or Afghanistan or Libya. But they're simply untrue in the context of Europe right now. The principal source of insecurity, instability and escalation is to be found in Moscow, not in Washington.
That's why Western anti-war commentators calling for the US or the UK to de-escalate the war in Ukraine completely miss the mark. How can they de-escalate a war that is being driven, directed and escalated by Russia? In this context, calling for the West to 'de-escalate' – that is, to stop arming the Ukrainians – means something else entirely. It means depriving the Ukrainians of the means to fight for their own future. It means forcing them to surrender. It means accepting that Russian might is right. 'De-escalation' is a euphemism for Ukraine's defeat.
No one should be naive about the West and its ambitions in Ukraine. But giving Ukrainians arms is only 'escalating' the conflict from the perspective of those who want them to give up. It is like seeing the provision of medication as an 'escalation' of an ill person's battle with disease. Some people, it seems, need to be reminded that Russia is the one who started this war – and Russia is the one prolonging the bloodshed.
Tim Black is a spiked columnist.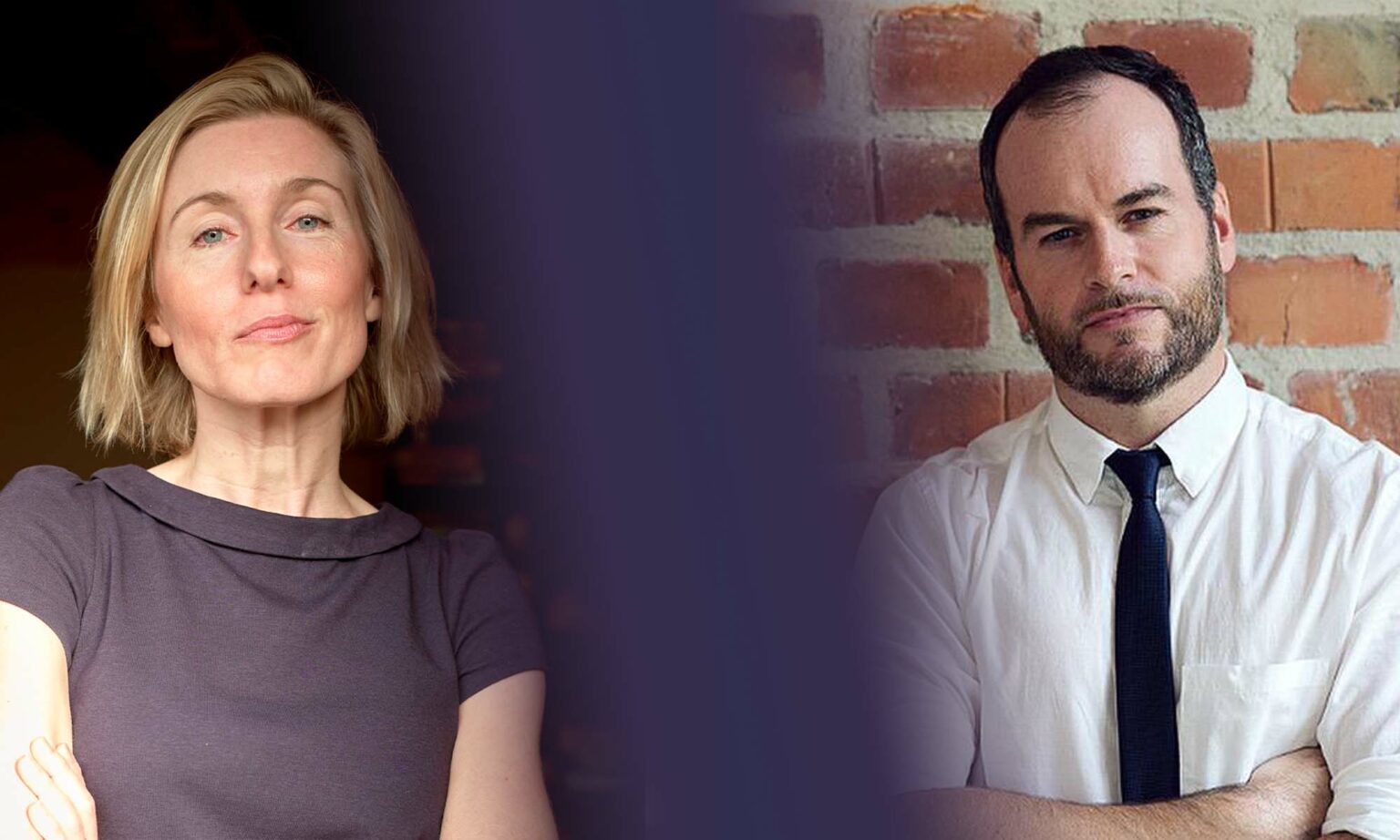 How woke won – with Joanna Williams and Brendan O'Neill
ZOOM EVENT
Monday 16 May – 7pm to 8pm

Tickets cost £5, but supporters get in for free
To enquire about republishing spiked's content, a right to reply or to request a correction, please contact the managing editor, Viv Regan.