The genius of Ronnie O'Sullivan
The game of snooker will never be the same again.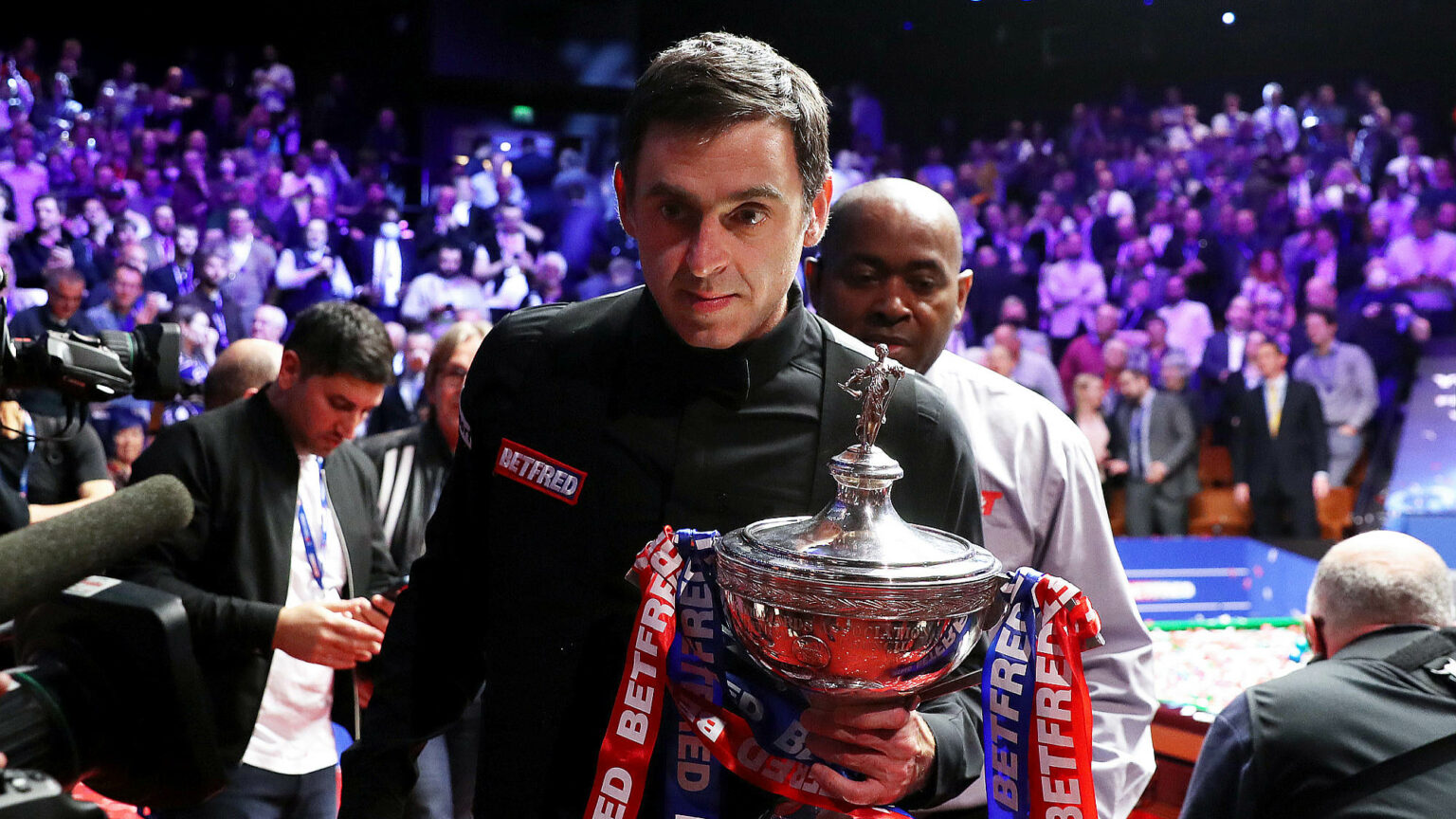 It was never really in doubt. Still, it's nice to make it official. To most snooker fans, it has long been obvious that Ronald Antonio O'Sullivan is the greatest player of all time, but so long as Stephen Hendry had seven World Championships to Ronnie's six, there would always have been an element of plausible deniability.
On every other measure, O'Sullivan had the better of the Scotsman. Thirty-eight ranking titles to Hendry's 36. Seven Masters titles to his six. Seven UK Championships to his five. When they played head-to-head, O'Sullivan had 30 victories to Hendry's 21. Hendry was the King of the Crucible. After O'Sullivan's 18-13 victory over Judd Trump last night, that is an honour he must now share. As for the question of who is the GOAT, there can be no more argument.
Seven World Championships. Seven Masters. Seven UK Championships. Thirty-nine ranking titles. O'Sullivan has made more maximum breaks than anyone else (15). He made the fastest maximum break ever (five minutes and eight seconds, a record that will almost certainly never be beaten). He is the only player to have made a thousand career centuries (1,170 and counting). At the age of 17, he became the youngest player to win a ranking event and he is now the oldest person to have won the World Championship. In 2012, Hendry retired from snooker aged 43 having won nothing for seven years. O'Sullivan, aged 46, is the world No1 and has won the World Championship twice in the past three years.
Pedants might point out that Joe Davis won the world title 15 times in a row between 1927 and 1946, but the World's Professional Snooker Championship, as it was known from 1935, was a rinky-dink affair by modern standards, involving as few as two players battling it out while taking a break from the supposedly more serious game of billiards. Fred Davis – Joe's brother – won a somewhat more coherent version of the competition on eight occasions after the war. John Pulman won something that was technically the world title eight times between 1957 and 1968, but the game was in the doldrums by then and these matches were little more than exhibitions, with a lone challenger allowed to take on Pulman. Three of his titles were won in a single year (1965).
You can only beat the people you're drawn against and it is to take nothing away from these great players to note that the quality and quantity of their opposition was of a different order to that which has faced O'Sullivan since he won the UK Championship at a canter in 1993. Joe Davis made the first official 147 break in 1955 in an exhibition match and it was 10 years before anyone made another. Fred Davis and John Pulman never made a maximum in competitive play. In the 2021/22 season, by contrast, 10 players made a break of 147. O'Sullivan has made 15 in his career, including three at the Crucible.
To a casual observer, it might seem that winning seven World Championships in a 30-year career is a relatively modest accomplishment for the greatest player of all time, but the tournament is an extremely difficult one to win. Played over 17 days, it is the ultimate test not only of technical ability, but also of stamina, drive and concentration. O'Sullivan could have smashed Hendry's record years ago had it not been for what commentators euphemistically call 'problems off the table'. His father was jailed for life in the year he turned professional. At one point in the 1990s, both of his parents were in prison. Staying up all night with Jimmy White, Keith Richards and Ronnie Wood is not the best preparation for the modern professional. By O'Sullivan's own reckoning, he lost nine years of his career to partying.
When Ronnie O'Sullivan's head is in the right place, there is no stopping him. His greatest psychological obstacle has always been what he calls 'snooker depression'. Distinct from normal depression, snooker depression arises from the obsessive quest for perfection and is exacerbated by endless days in distant hotel rooms. Snooker, like chess, can send players crazy. Strictly speaking, there is no luck in the game. It is all physics. The pockets are always in the same place. The balls roll in a predictable way. In principle, everything can be controlled. In practice, however, the human brain – even one as fine as O'Sullivan's – cannot predict or control the movement of every spinning ivory sphere. In the gap between what is possible and what is realistic lies turmoil.
Presenters are often left open-mouthed in post-match interviews when Ronnie berates his own game after thrashing an opponent with some of the best snooker anybody has ever seen. His standard response to a tournament victory is to say that he played terribly and can't believe he won. A cynic might say that this is a ploy to demoralise the opposition. I think it is genuine. Every minute spent sat in his chair is a reminder that he could have played the last shot better. Yes, he got four centuries, but he could have got 10. To the viewing public, it looked like another supreme performance from a genius, but it could never live up to the game O'Sullivan sees in his head.
Even the greatest players lose more tournaments than they win. Rather than be tormented by this, O'Sullivan's approach in recent years has been to embrace it. He portrays himself as an amateur playing for fun in the autumn of his career. He says he would rather be in the commentary box with Jimmy and the boys or out running. He has essentially retired from overseas tournaments. A few years ago, he conducted every post-match interview with an Australian accent just for the hell of it.
You don't need to be a psychologist to see that downplaying your own talents is a way of taking the pressure off, but it is not wholly an act. After winning the World Championship in 2012, O'Sullivan dropped off the tour, stopped playing snooker and went to work on a pig farm before returning to the Crucible in 2013 to win the tournament again. Up to a point, he really can take or leave it.
But only up to a point. Taking the game less seriously seems to have made O'Sullivan happier. It has certainly extended his career. But you don't beat the likes of Judd Trump with levity. Stephen Hendry dominated the 1990s just as Steve Davis dominated the 1980s, but neither man was able to keep up with the next generation of snooker players. Alex Higgins' extraordinary natural ability wasn't enough for him to win more than two World Championships. At the age of 46, Ronnie O'Sullivan is still the man to beat because he has worked at it, mentally and physically. He has improved and adapted his game through countless hours of practice. He does it because he loves snooker and he wants to win. Whatever he might say in public, the seventh world title was the itch that needed scratching. When he hugged Judd Trump for a full minute after winning last night, you could see what it meant to him.
Christopher Snowdon is director of lifestyle economics at the Institute of Economic Affairs. He is also the co-host of Last Orders, spiked's nanny-state podcast.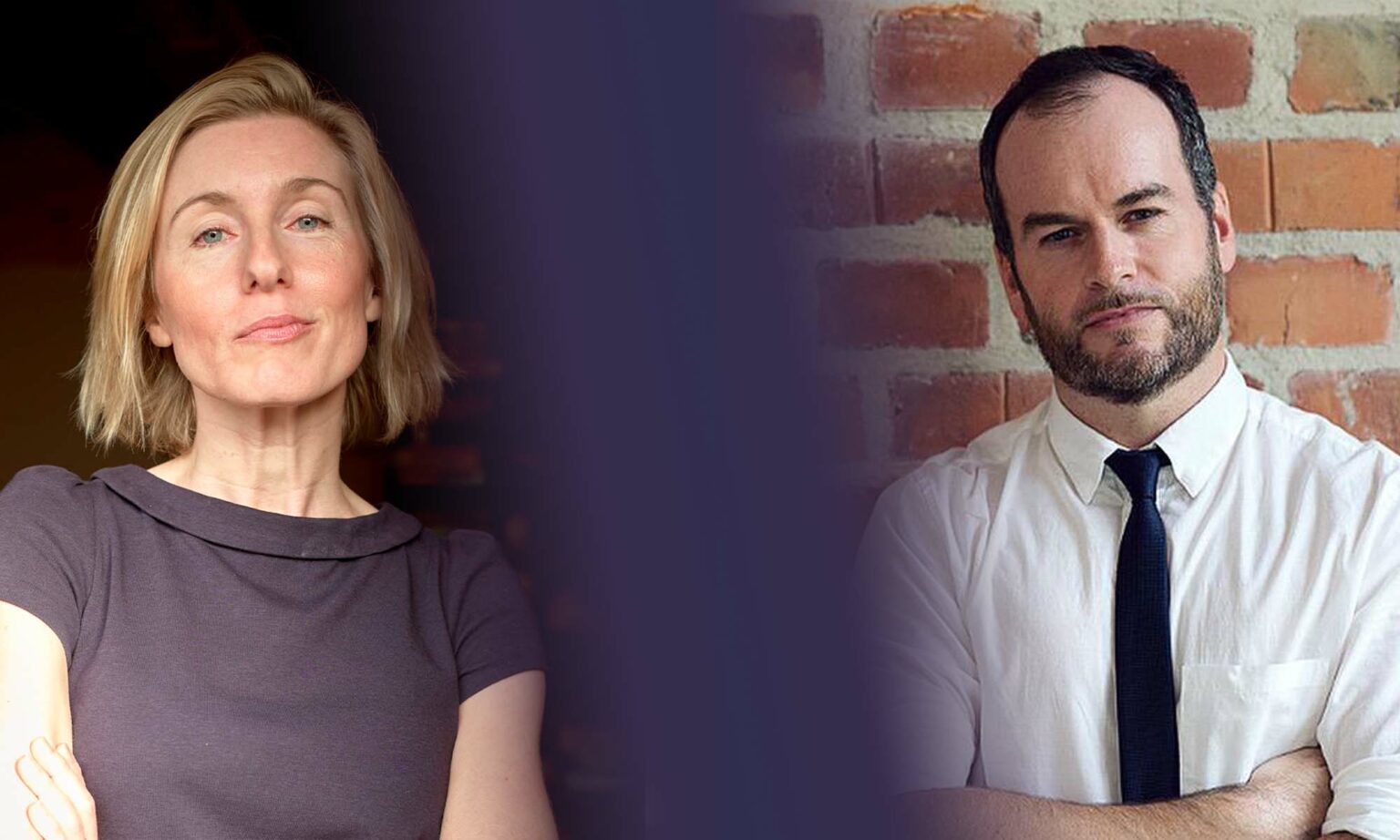 How woke won – with Joanna Williams and Brendan O'Neill
ZOOM EVENT
Monday 16 May – 7pm to 8pm

Tickets cost £5, but supporters get in for free
To enquire about republishing spiked's content, a right to reply or to request a correction, please contact the managing editor, Viv Regan.