The Covid care-homes scandal
The UK's irrational approach to the pandemic put the most vulnerable in harm's way.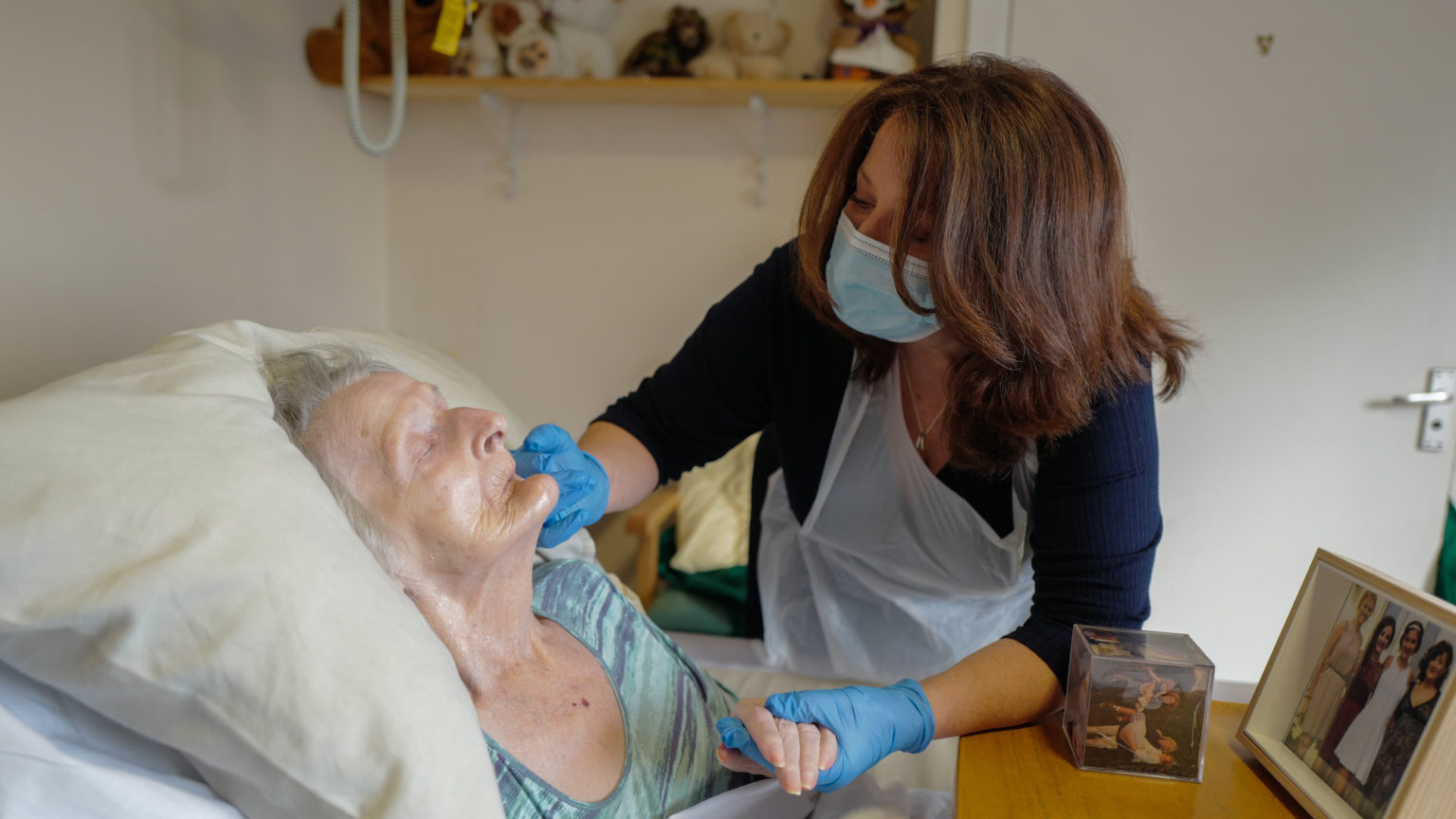 The High Court has found that government decisions on care homes in England, made in March and April 2020, were unlawful, because policies failed to account for the risk to elderly and vulnerable care-home residents from asymptomatic transmission of Covid-19.
The court also found it 'irrational' that asymptomatic patients were admitted to care homes, even without a negative test, and that care homes were not advised to isolate incoming patients from other residents. However, the availability of testing at the time was a problem. And where testing was available, it wasn't earmarked for care homes. Therefore, most elderly patients were discharged from hospitals without being tested at all during this critical time in the pandemic.
Indeed, the guidance was beyond irrational, as it allowed patients to be admitted to care homes, even if they tested positive for Covid, if personal protective equipment and isolation were used. But no checks were in place to assess whether these practices were safe. Moreover, there were clear concerns and evidence at the time that PPE shortages were a problem in care homes.
Inevitably, care homes were severely impacted by the first wave of Covid in the spring of 2020.
As the UK went into strict restrictions and community cases began falling, the number of outbreaks in care homes went in the opposite direction and increased. In the first two weeks after the first English lockdown came into force, a further 1,800 homes reported outbreaks. When it came to care homes, the 'ring of protection' promised by the government was seemingly non-existent. Between March and June 2020, almost 20,000 care-home residents died with Covid on their death certificates.
The NHS should have been there to protect older, more vulnerable patients. Instead, it put them at risk.
Care-home patients are particularly susceptible to respiratory viral outbreaks. For example, rhinovirus causes a simple cold in most of us; however, it can have devastating consequences when it spreads inside a care home.
The High Court reported that, while ministers should not be expected to keep on top of the emerging science, it should 'be expected that those scientists advising the government would do so'.
By the end of February 2020, there were several published reports of asymptomatic transmission. On 13 March, chief scientific adviser Patrick Vallance said that asymptomatic transmission was 'quite likely'. And by the end of March, over 20 studies reported that between five per cent and 80 per cent of people testing positive for SARS-CoV-2 may be asymptomatic.
The term 'asymptomatic', or lacking manifestation of symptoms, needs explaining. Anyone with clinical experience knows that, in the elderly, infectious symptoms can differ substantially from those exhibited by younger people. The very elderly may not have a raised temperature or a cough, but they may show signs of dehydration or confusion, or have common ailments such as a urine infection. Symptoms are often delayed or atypical and infections can often go unrecognised. The contagious period can also last longer in the elderly due to their immune deficit.
The practice of discharging untested patients from hospitals to care homes remained in force until 15 April 2020. On 16 April, the government issued a new action plan for care homes, requiring all discharged patients to be tested. But this also created poor policy and seeded further confusion. Where a test result was pending, the patient could be discharged to a care home and isolated. But care homes were not expected to have dedicated isolation facilities. How can you implement isolation without isolation facilities? Attempts at infection control were also negated by low staff-to-patient numbers working in under-resourced homes, with cramped environments.
During the pandemic, great efforts were taken to protect hospitals and to protect those in the community who were least at risk. The most vulnerable were largely discharged without testing, in order to free up hospital beds. Most concerning is that this strategy was never needed. Nightingale hospitals went unused. UK hospitals were not overwhelmed. Predictions that hospitals would be catastrophically overwhelmed only distracted politicians from the real problems.
Since the High Court's ruling, former health secretary Matt Hancock has been quick off the mark to deflect the blame to Public Health England (PHE), for failing to alert him to the danger of asymptomatic transmission. Prior to this, the prime minister tried to pin the blame on care-home owners. Back in July 2020, he said: 'We discovered too many care homes didn't really follow the procedures in the way that they could have.' It seems no one will take responsibility for these past mistakes. Not even PHE can, as it is now a defunct organisation.
In future, we will need legislation to prevent harm to the most vulnerable. Risk assessments should be undertaken prior to the government issuing new policies, irrespective of the urgency. The law should also consider the potential harms of isolation policies, which can have a devastating effect on the frail, who may find themselves without the support of their loved ones.
The scale of the problem in care homes is vast – and while we urgently need to improve outcomes for the most vulnerable, we also need those in charge to take responsibility for past mistakes.
Carl Heneghan is a professor of evidence-based medicine at the University of Oxford and director of the Centre for Evidence-Based Medicine.
Tom Jefferson is a senior associate tutor at the University of Oxford and a visiting professor at Newcastle University.
To enquire about republishing spiked's content, a right to reply or to request a correction, please contact the managing editor, Viv Regan.