Can we all calm down about Angela Rayner's legs?
Yes, the Mail on Sunday's story was sexist drivel. But the backlash has gone too far.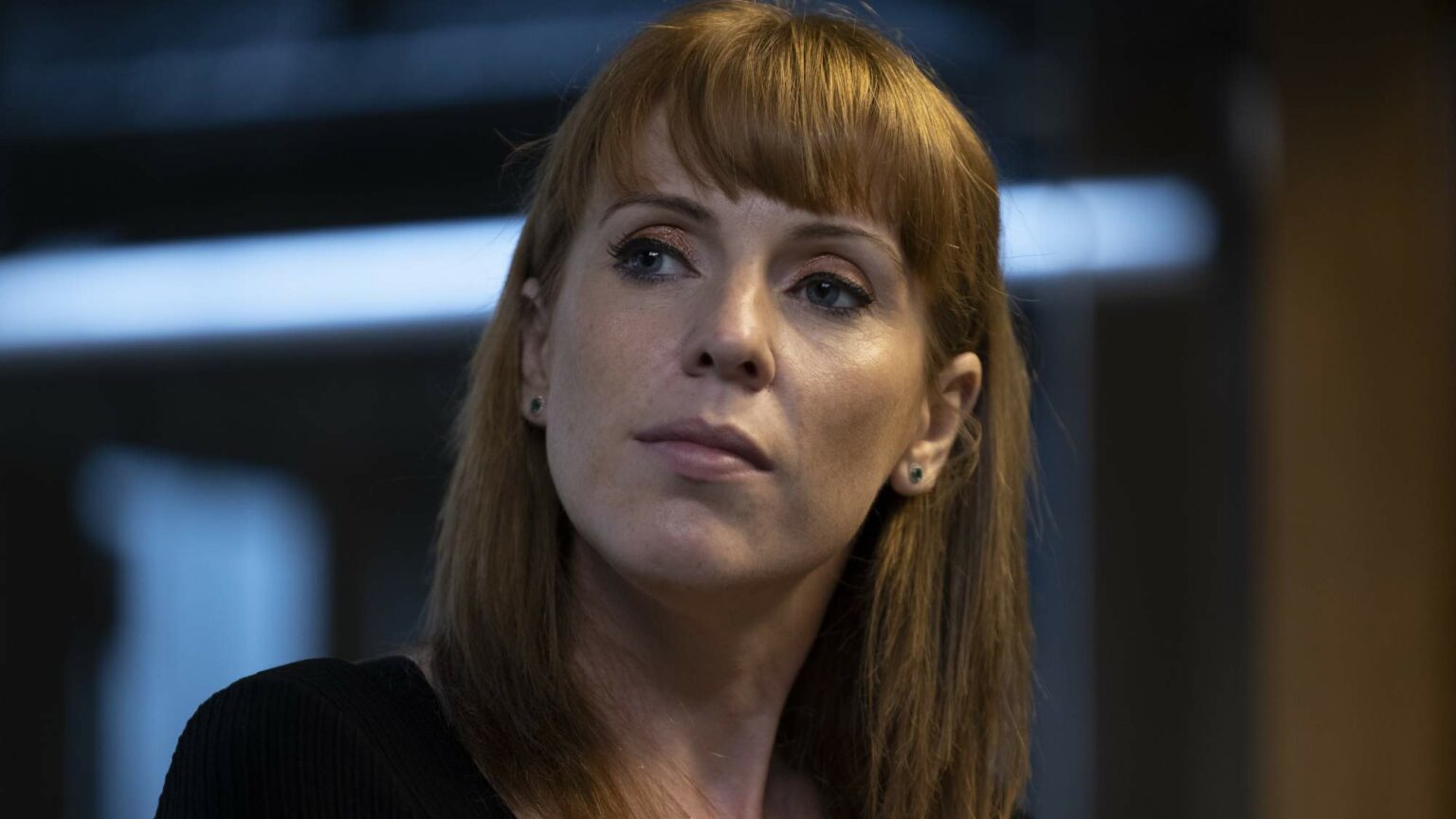 It's not just spiralling inflation that's taking us back to the 1970s. Old-school sexism, complete with innuendo and insinuation, has reared its ugly head, too. Anonymous Tory MPs have accused Labour's deputy leader, Angela Rayner, of deliberately uncrossing her legs in order to throw Boris Johnson 'off his stride' during Prime Minister's Questions. How they managed to keep a straight face while spilling this 'news' to the Mail on Sunday is anyone's guess. But the paper ran with the story, comparing Rayner's leg action to Sharon Stone's famous reveal in the film Basic Instinct. Only with underwear. It's a gross accusation and one Rayner has vehemently denied.
The Mail on Sunday's piece was truly scurrilous. Personally, I was far more offended by the cheap class prejudice on display than the sexism. Rayner is described as a 'comprehensive school-educated Labour MP' in contrast to Old Etonian Boris Johnson. And apparently, it's Rayner's lack of Oxford Union debating-chamber experience that means she has to resort to flashing her underwear to win debates. It's toe-curling stuff.
Quite who thought it was a good idea to rehabilitate the kind of sexism best left buried with Benny Hill is anyone's guess. The Conservative MPs who allegedly spoke to the Mail on Sunday were too cowardly to put their names to such a salacious accusation. It is hard to see who gains from the story. It inadvertently paints Boris Johnson as a lecherous fool – his Oxford debating-society training clearly didn't do him much good if he is really thrown off track by a woman showing her legs.
Thankfully, Angela Rayner is more than capable of standing up for herself. A self-proclaimed 'gobby northern lass', she has, in the past, been quick to express her loathing of 'Tory scum'. Rayner is proof that you can succeed in the cut and thrust of politics without the privilege of an Oxford education. Indeed, if anyone should fear Rayner's despatch-box performances it is not Boris Johnson but Keir Starmer. Love her or hate her, Rayner, who has been tipped as a potential Labour leader, at least has a modicum of personality.
So it's hardly surprising that the ballsy Rayner was more than capable of brushing off the Mail on Sunday's hit piece with a swipe at both 'gutter journalism' and all those 'who would further coarsen, cheapen and debase our politics to benefit their own interests'. Good for her.
Her parliamentary colleagues, on both sides of the house, were quick to join in the condemnation. Boris Johnson said the story was 'the most appalling load of sexist, misogynist tripe' and has promised Rayner that he would unleash 'the terrors of the Earth' on whoever was behind the story. So there we have it. A childish, insulting, sexist newspaper story that has been roundly condemned. That should be the end of it.
Fat chance. Three days on and we are still discussing Angela Rayner's legs. First came the suggestion from fellow MPs and commentators alike that the Basic Instinct comparison is typical of the sexism routinely endured by all women in parliament. It is not. Women currently make up 35 per cent of all MPs, the highest proportion ever. The many female lobbyists and political sketch writers mean today's parliament is far from a boys' club. The fact that Rayner's treatment has been so widely condemned shows just how unusual such sexism is today.
Next up, Commons speaker Sir Lindsay Hoyle has summoned David Dillon, the editor of the Mail on Sunday, to meet with him to discuss the offending article. Not content with having condemned the article as 'misogynistic, offensive and demeaning', Hoyle presumably intends to give Dillon a personal dressing down and a warning not to be so naughty in the future. This attack on press freedom is far more concerning than any display of sexism.
Hauling in an editor over coverage that displeases Mr Speaker sets a dangerous precedent. What about the time Priti Patel was portrayed as a bull in a Guardian cartoon? Why was the Guardian's editor spared a summons? The whiff of politically selective censorship will do more to damage democracy than any number of sexist news stories. Newspapers must be free to print unflattering, critical and even sexist stories about our politicians.
Hoyle is not the only one who wants to see something done. Labour's Harriet Harman has gone one better. She wants to change the parliamentary code of conduct to make misogyny punishable by suspension from the House of Commons. Forget election results and the right of constituents to be represented, make a sexist comment and Harman wants you booted out of parliament.
Conservative Caroline Nokes wants the Mail on Sunday journalist responsible for reporting the Angela Rayner leg-crossing story to lose his parliamentary pass and to be subjected to a grilling from a committee of MPs. This shocking proposal would have far-reaching implications for press freedom and democracy. It would threaten the use of anonymous sources, which is an occasional necessity. And it would make access to politicians dependent on 'good behaviour' – that is, only writing what MPs want to hear. This is censorship dressed up as an attempt to protect women.
The suggestion that Angela Rayner deliberately uncrosses her legs to throw Boris Johnson off course is stupid, sexist drivel. But the response to this nonsense from senior parliamentarians could have far more serious consequences for political debate and democratic engagement than one moronic editorial decision ever could.
Joanna Williams is a spiked columnist and author of the upcoming book, How Woke Won, which you can pre-order here.
To enquire about republishing spiked's content, a right to reply or to request a correction, please contact the managing editor, Viv Regan.