We have been experimenting on children
Sajid Javid is right to ask difficult questions about the NHS's gender-identity services.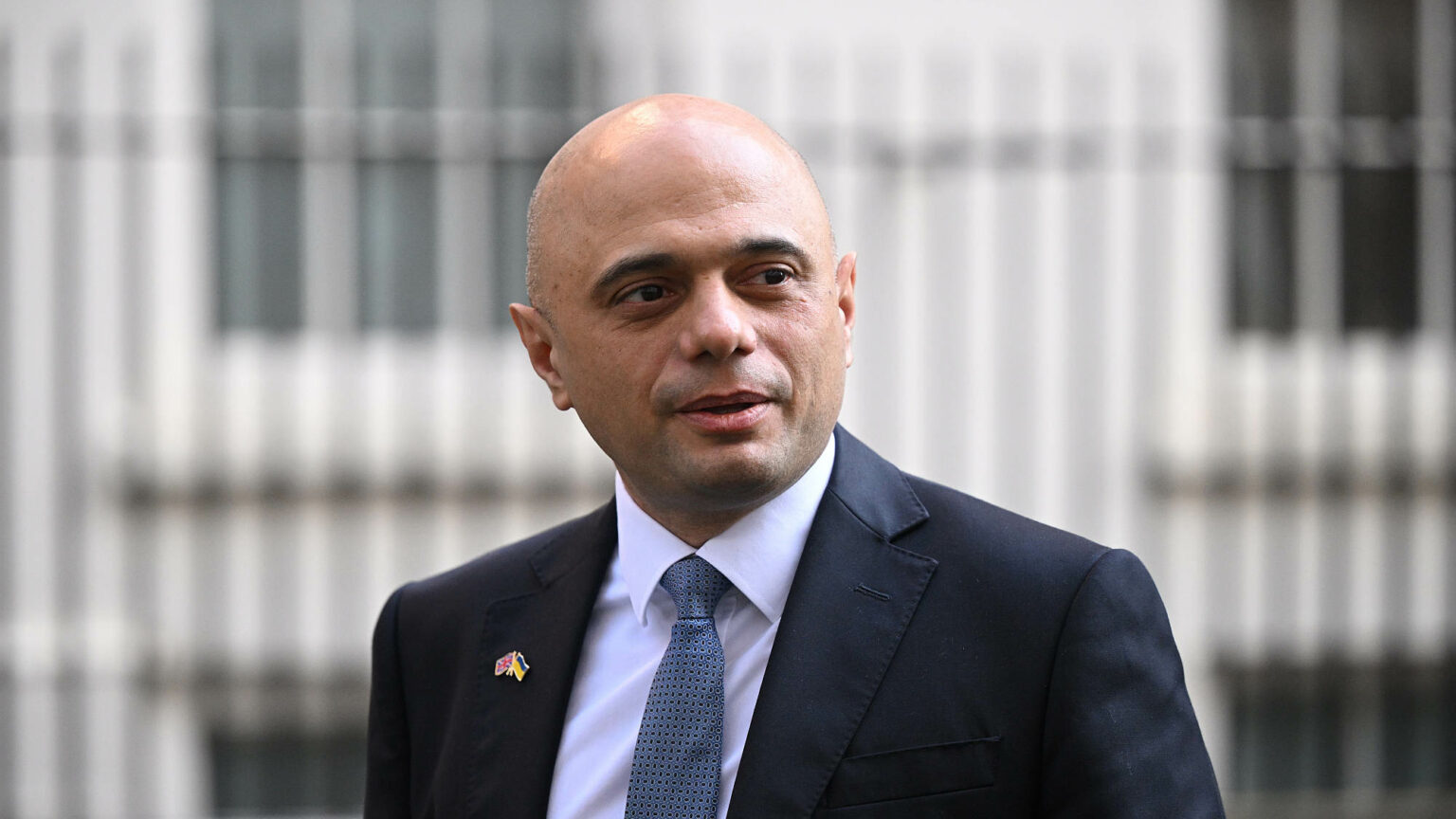 For the past decade, problems have been mounting at the NHS's Gender Identity Development Services (GIDS), the UK's specialist provider of care for children with gender-identity issues. There have been whistleblowers, court cases and heart-rending testimony from former patients who say they have been forever scarred by their time at the clinic. Nevertheless, few politicians, let alone ministers, have been willing to speak out. No doubt many fear being smeared as a transphobe – a stain no ambitious politician wants.
Finally, the tide seems to be turning. Health secretary Sajid Javid is preparing to launch an urgent review into GIDS. Last week, The Times reported Javid's concern that GIDS is 'failing children'. Allies say he is worried that transgender ideology, pushed vociferously by certain lobby groups, has taken precedence over the interests of children.
Javid's intervention was prompted by the recent publication of an interim report into GIDS by Dr Hilary Cass. Cass, a former president of the Royal College of Paediatrics and Child Health, revealed a culture at GIDS in which staff felt 'pressure to take a purely affirmative approach' to gender transitioning. Under this approach, a child's chosen gender identity is affirmed by clinicians rather than questioned, and children are then given medical treatment to help them change gender. Inevitably, this means that any underlying issues that could be driving gender dysphoria – such as autism, homophobic bullying, sexual abuse or other traumas – are overlooked.
This is an urgent problem. Referrals to GIDS have soared from just 135 children in 2010-11 to 2,565 in 2019-20, with around 5,500 children now on its waiting list. Of those referred it's estimated a third are autistic, though a court case revealed patient records are incomplete.
GIDS began prescribing off-label puberty-blocking medication in 2011 as part of a trial. Lupron, the drug most commonly used, is licenced to treat end-stage prostate cancer. It is also prescribed to chemically castrate sex offenders in Broadmoor. As GIDS director Dr Polly Carmichael told Vice magazine in 2016: 'There was a lot of pressure coming from certain groups to introduce [puberty-blocking treatment] – families were travelling abroad because they knew it was available in Holland and America.'
One group that has lobbied heavily for an affirmation approach to gender identity is 'trans youth' charity Mermaids. Mermaids has long enjoyed a cosy relationship with GIDS. Mermaids CEO Susie Green is a passionate advocate of early medical intervention for children with gender dysphoria.
The administration of puberty blockers is one of the first steps on a path towards a permanent medical transition, involving cross-sex hormones and sometimes surgery, which can leave people infertile as adults and in need of life-long medical support. Green and Mermaids have repeatedly referred to puberty blockers as ' life-saving'.
The efficacy of puberty-blocking drugs has, however, been questioned by experts. In 2019, research by Oxford professor Michael Biggs revealed that far from alleviating distress, puberty-blocking drugs actually 'exacerbated gender dysphoria' among children. In 2020, three High Court judges reviewed the evidence on puberty-blocking medication and ruled that it was an 'experimental' treatment. Across Europe, countries where clinicians previously championed puberty blockers – including France, Sweden and Finland – are rapidly changing tack and are cautioning against or even banning their use.
Stephanie Davies-Arai, founder of Transgender Trend, has long campaigned for an inquiry into GIDS. After years of being dismissed, smeared and threatened, Davies-Arai now tells me she feels 'vindicated' by Javid's intervention. 'The time of lobby groups dictating healthcare for children is over', she says. 'Serious lessons must be learned from this. Children must never again be subject to experimental medical treatments to serve the ideological agenda of political campaign groups.'
GIDS has always had a choice. Its leaders have had plenty of opportunities to listen and reflect on the well-documented clinical concerns of whistleblowers. Instead, it has largely capitulated to noisy and ideologically driven lobby groups. Javid's upcoming inquiry will not be able to repair the damage done to patients who were let down – vulnerable youngsters who were told by people in authority that their mental distress could be solved by changing their bodies. But it is a bold and important step towards acknowledging the scale of this scandal.
Jo Bartosch is a journalist campaigning for the rights of women and girls.
To enquire about republishing spiked's content, a right to reply or to request a correction, please contact the managing editor, Viv Regan.