The topsy-turvy world of intersectional feminism
Why is a school at the heart of a sex-abuse scandal asking pupils to check their privilege?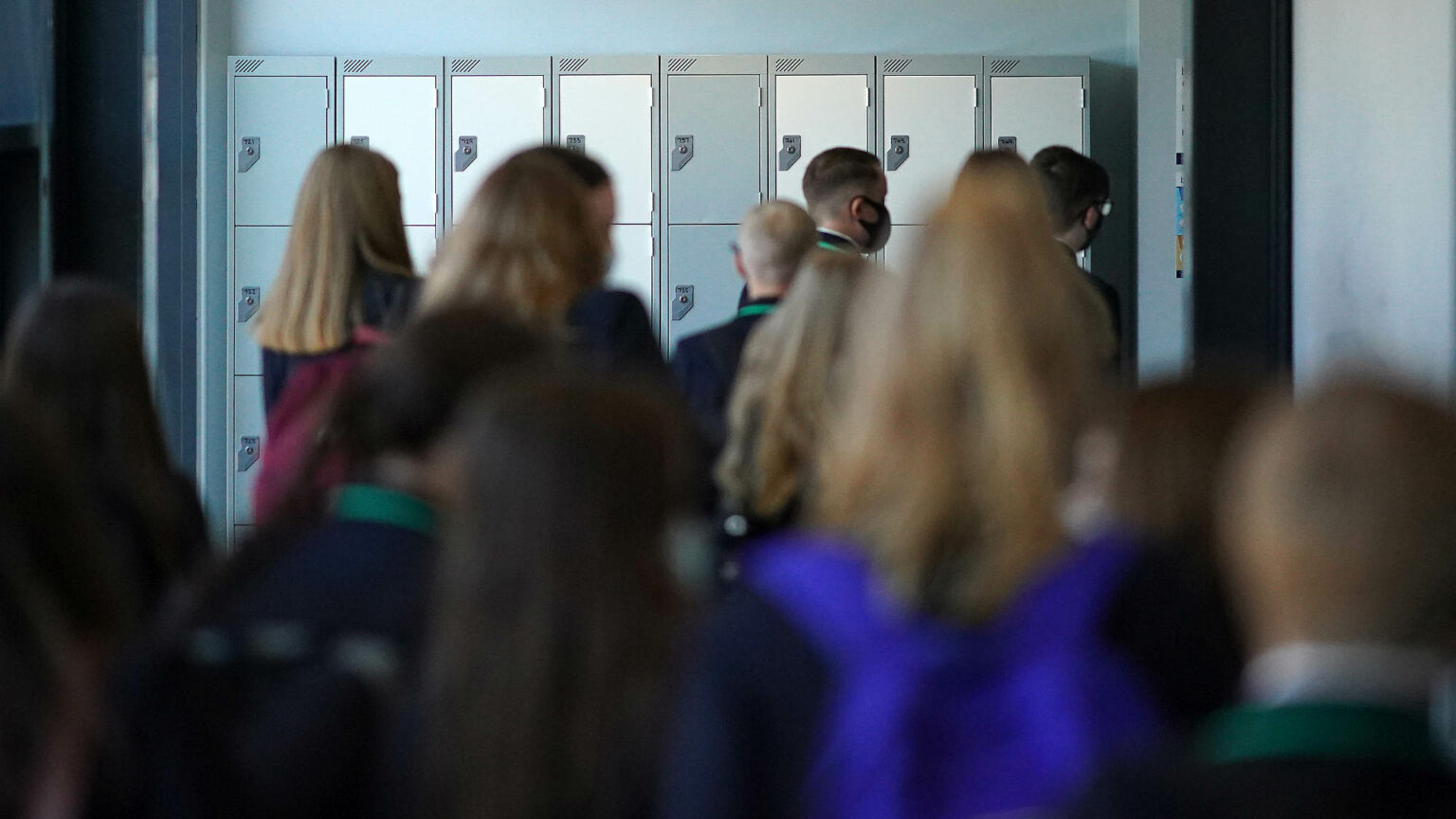 This time last year, a new website made national headlines. Everyone's Invited detailed thousands of incidents of sexual harassment, abuse and assault in UK schools and other locations. The stories, written anonymously and overwhelmingly contributed by girls, made for uncomfortable reading.
There was much to criticise about this #MeToo for teenagers. Specific schools – mostly fee-paying schools – were named and, by implication, held accountable for the behaviour of male pupils, despite the majority of incidents having occurred elsewhere, outside of school grounds. The accused boys were surely identifiable to classmates but had no opportunity to state their case. Trivial examples of bad manners became conflated with serious sexual assault and even rape.
Despite these criticisms it was clear that many of the children posting their online accounts had experienced something that left them feeling distressed and confused. The problems with Everyone's Invited stemmed less from the young contributors than from the way that some adults responded to their claims.
The opportunity to signal support for victims of sexual assault while having a dig at posh, private schools proved irresistible to many journalists and campaigners. There was talk of 'rape culture' being rampant in schools and girls experiencing an 'epidemic' of sexual harassment. What were, for the most part, toe-curling accounts of the misadventures and miscommunications all teenagers experience when discovering sex and their own sexuality became a full-blown moral panic.
The police launched an investigation into allegations made on the site. The Department for Education said that schools would 'face tough sanctions' and potentially even closure if they failed to address concerns. Ofsted announced a review of schools' safeguarding policies. All of this was when schools were closed because of Covid lockdown restrictions. This odd combination of bureaucracy and hysteria is unlikely to have helped any individual girl, but will almost certainly have sown panic and suspicion among teenagers. Yet the unhinged responses to Everyone's Invited keep on coming.
Highgate School in London was listed on Everyone's Invited. It stood accused of being the site of some of the most serious allegations of sexual assault. Pupils put together a document containing over 170 first-hand accounts of sexual assault and rape allegedly committed by Highgate pupils, or on Highgate School property. In response to the allegations, Highgate's headteacher, Adam Pettitt, said: 'Sexual harassment, abuse, intimidation and violence against girls and women are abhorrent, and we condemn them utterly… I want to apologise to the girls and women at Highgate for the ways you have been made to suffer. I am truly sorry.' He went on to pledge a 'real and deep' commitment to 'action'.
So, one year on, how are the girls and women at Highgate being treated now? How is the promised commitment to safeguarding being put into practice? One measure seems to be the introduction of 'anti-sexism' workshops. At one presentation, titled 'How inclusive is feminism?', pupils were informed that modern feminism's 'primary focus' is 'cishet' (cisgender, heterosexual) middle-class white women. 'There can't be justice in feminism without brown, black, gay, trans etc feminism', the teaching materials state. Another presentation, called 'How to be an ally', asks pupils to consider how they can use their 'privilege' as a force for good.
There are indeed problems with modern feminism. I wrote an entire book detailing them. But a school workshop, put on in the wake of a sexual-abuse scandal, is surely not the forum for this debate. And to tell these pupils to check their privilege and show greater deference to other identity groups could hardly be more tin-eared.
Far from making schools safer for girls, these lessons in inclusion and 'anti-sexism' actually jeopardise their safety further. Girls need to be able to firmly reject the presence of boys and men in their toilets, changing rooms and dormitories. They need to be confident that they will be supported in maintaining single-sex spaces, and not accused of transphobia. Telling girls to check their privilege, and consider the feelings of the male exposing himself in the women's changing room before complaining, puts them at risk.
Unfortunately, one strand of modern feminism (the intersectional, not the gender-critical variety) sees getting white women to confess to racism, homophobia and transphobia as its sole aim. In this upside-down world, it is feminism that tells women to shut up. It tells them they cannot expect rights or protections on the basis of their sex. Give me the loud, angry, protesting kind of feminism over these calls to humility any day.
For teenage girls, this 'inclusive' modern feminism is worse than useless. Whoever thought such workshops were an appropriate response to the experiences of sexual assault alleged by pupils at Highgate School was seriously misguided. It would have been far better to have got all the girls into the gym for workshops in self-defence.
Joanna Williams is a spiked columnist and the director of Cieo.
To enquire about republishing spiked's content, a right to reply or to request a correction, please contact the managing editor, Viv Regan.