Why we can't give up the word 'woman'
Maya Forstater on why politicians must no longer duck the gender debate.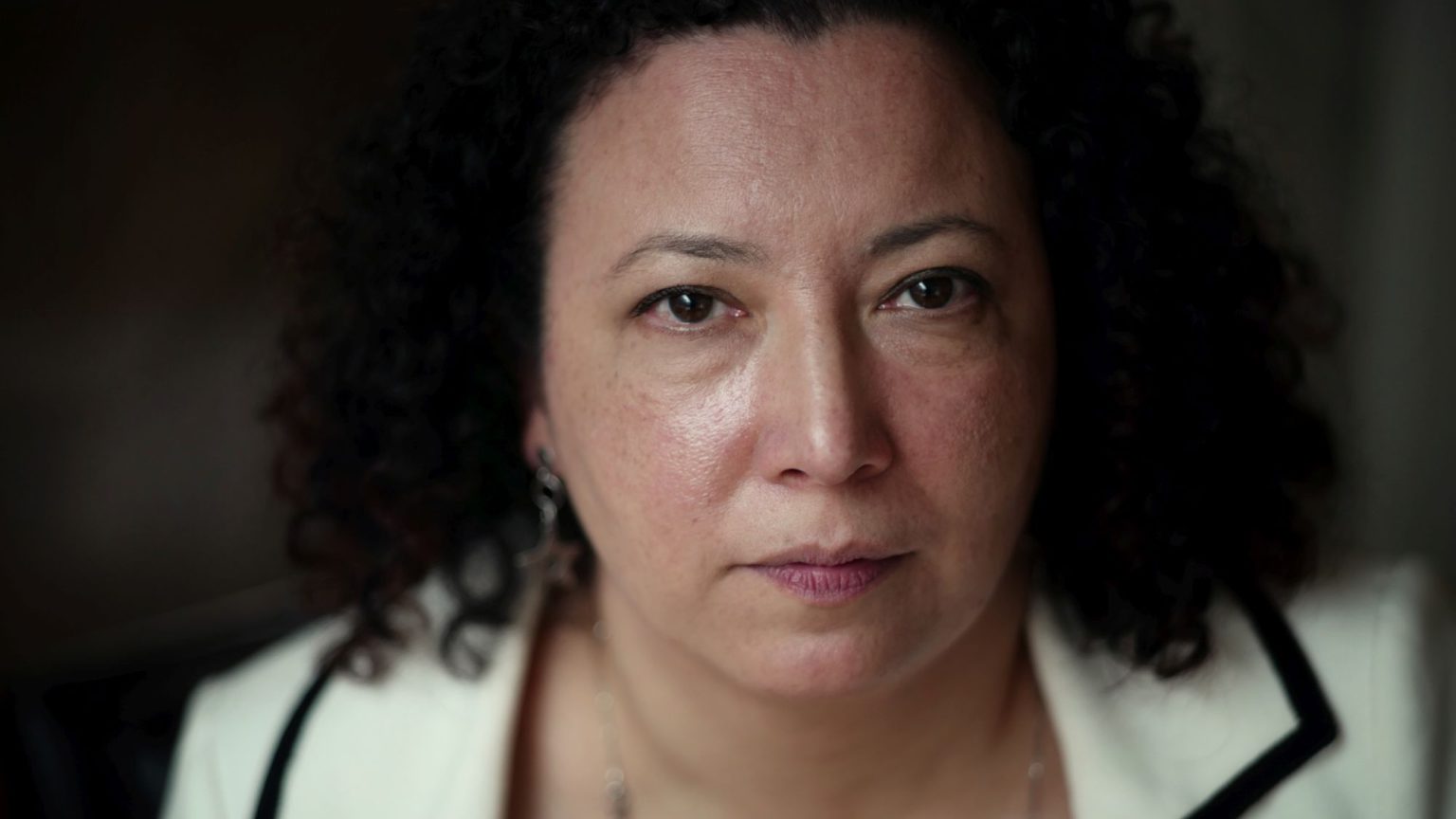 'What is a woman?' This simple question is now like kryptonite to even the savviest of British politicians. Maya Forstater – co-founder of a new campaign, Respect My Sex If You Want My X – wants to use the upcoming local elections to ask this and other pointed questions of political candidates. The aim is to challenge today's fashion for treating gender identity as more important than biological reality – and to get politicians to acknowledge that this outlook is affecting women and children.
She joined Brendan O'Neill for last week's episode of his podcast, The Brendan O'Neill Show. What follows is an edited extract from their conversation. Listen to the full episode here.
Brendan O'Neill: One of the things I really admire about the Respect My Sex campaign is the confronting questions that you want people to ask political candidates. For example, 'Can you tell me what a woman is?'. I cannot wait to ask this of the next person who knocks on my door canvassing for my vote. Another question is 'What do you think is most important: sex or gender?'. Why do you think it's so important to elevate the reality of sex over the subjective category of gender?
Maya Forstater: Gender can mean lots of different things. Most ordinary people, when they say gender, they really mean sex. But gender also means this idea of having an innate feeling of being male or female or neither or both or fluid – and that this feeling can replace sex in situations where sex matters.
What we're really asking is for politicians to understand the difference between sex as a reality and gender as an idea. In society there used to be lots of rules about what you could and couldn't do because of your sex: women couldn't vote, women couldn't work in certain professions, they couldn't get mortgages without their husband's say so, and there were rules about who could marry whom based on sex. All of that has gone away, thankfully. But sex does still matter, particularly around bodily privacy, around sport and around safety. So what we're trying to do is get politicians to understand that where sex matters, they need to protect it and not confuse it with the idea of gender.
O'Neill: One of the most chilling phrases of our time is 'transwomen are women'. I find it chilling firstly because it's simply untrue, but also because it is repeated as this kind of religious mantra, which people just say again and again. Do we not need to get to a situation where politicians not only are capable of defining what a woman is, but are also brave enough to say that a transwoman is not a woman?
Forstater: Absolutely. Once you have defined what a woman is – the correct answer for any politicians listening is 'adult human female' – it is then clear that a transwoman, which is a male person, cannot be a woman.
But politicians can't give a definition of woman because they have spent the past five years repeating 'transwomen are women'. And they have just looked away whenever people who have disagreed with that have been bullied and harassed, or called transphobes and cancelled. Now they are being asked to think and to be honest about what they understand about the two sexes,
O'Neill: I have always found it extraordinary that one of the supposedly progressive campaigns of the 21st century is arguing for the right of men to go into women's changing rooms. I refer to this as 'flashers' rights', as people are essentially saying that men should have the right to disrobe in front of women and girls who don't want to see them do that, and who ordinarily would have every right not to see that. Some women will feel vulnerable around men for various reasons that are none of our business. Surely women deserve the freedom to associate according to their sex and to have privacy from the opposite sex. Is that not what is at the heart of this issue?
Forstater: It's about both defining womanhood and manhood. And I don't mean that in any kind of essentialist sense. Sometimes when people talk about womanhood, it starts sounding like you're talking about goddesses. It's nothing like that. It's just that there are two sexes. It's the most boring thing, really, but it's still important.
Equally, manhood matters here. Increasingly, people are identifying as non-binary. And in those cases, it is not a man saying he is a woman, it is a man saying that because he is not a man, he therefore has the right to choose whether to be in the men's or the ladies' [room] or in men's or women's sports, just on the basis of being non-binary. So it's not just about defending womanhood – it's also about being able to say, that is a man.
O'Neill: I wanted to ask you about how this issue affects children, and young girls in particular. Traditionally, most people who have transitioned have been male to female. But in recent years there has been a rise in young women, often pubescent girls, seeking out treatment and hormones and other things that will help them to 'correct' their sex. How damaging do you find that?
Forstater: There has been this extraordinary rise in young women not wanting to grow up to be women. And so they are either identifying as boys or as men, or increasingly as non-binary. You have this 'trans' umbrella in which so many issues are conflated. From the perspective of trans rights, adult male transsexuals are considered to be the same thing as young girls who are unhappy about their bodies, or unhappy about growing up in a society in which they are expected to look like perfect Barbie dolls. What's going on for those two groups is very different.
You see this in schools a lot. You will hear people cite the Equality Act as the reason you should treat a child who is questioning their gender or confused about their gender, or who identifies as trans, as if they have actually changed sex, because otherwise it's discrimination. But the Equality Act was never meant to be a diagnostic tool for children with mental-health difficulties, or for children who are just dealing with the difficulties of growing up and getting through puberty.
Socially transitioning children, treating them as if they really are the opposite sex, is a massive psycho-social intervention. It's not the kind of thing that you should be doing because someone on the internet told you this was a good idea, or because someone has threatened you with the Equality Act. And yet that is what schools are doing. So, even before these girls have got anywhere close to a clinic or a doctor, they are already being facilitated to believe in a lie.
We have had social contagions of all sorts through the ages. When I was at school, it was bulimia. For the generation after mine, it was cutting. There are different ways in which different generations act out their pain. Adults shouldn't be facilitating that. Adults should be trying to create a safe space for children to experiment, to do stupid things and to try out different aspects of their identity, in a way that's not going to harm them as they grow up.
But giving these girls puberty blockers stops not only their physical development, but also their mental development. It's a massive experiment. And then children who take puberty blockers go on to cross-sex hormones, and then they go on to be sterilised in their twenties. Most of these are children who are likely to grow up gay if they are left alone. It's the most obscene thing. But cancel culture has prevented doctors, professionals, social workers and politicians from looking at this issue clearly.
Maya Forstater was talking to Brendan O'Neill in the latest episode of The Brendan O'Neill Show. Listen to the full conversation here:
To enquire about republishing spiked's content, a right to reply or to request a correction, please contact the managing editor, Viv Regan.