Our solidarity with Ukraine has nothing to do with race
The claim that Brits only care about Ukrainians because they're white is a grotesque smear.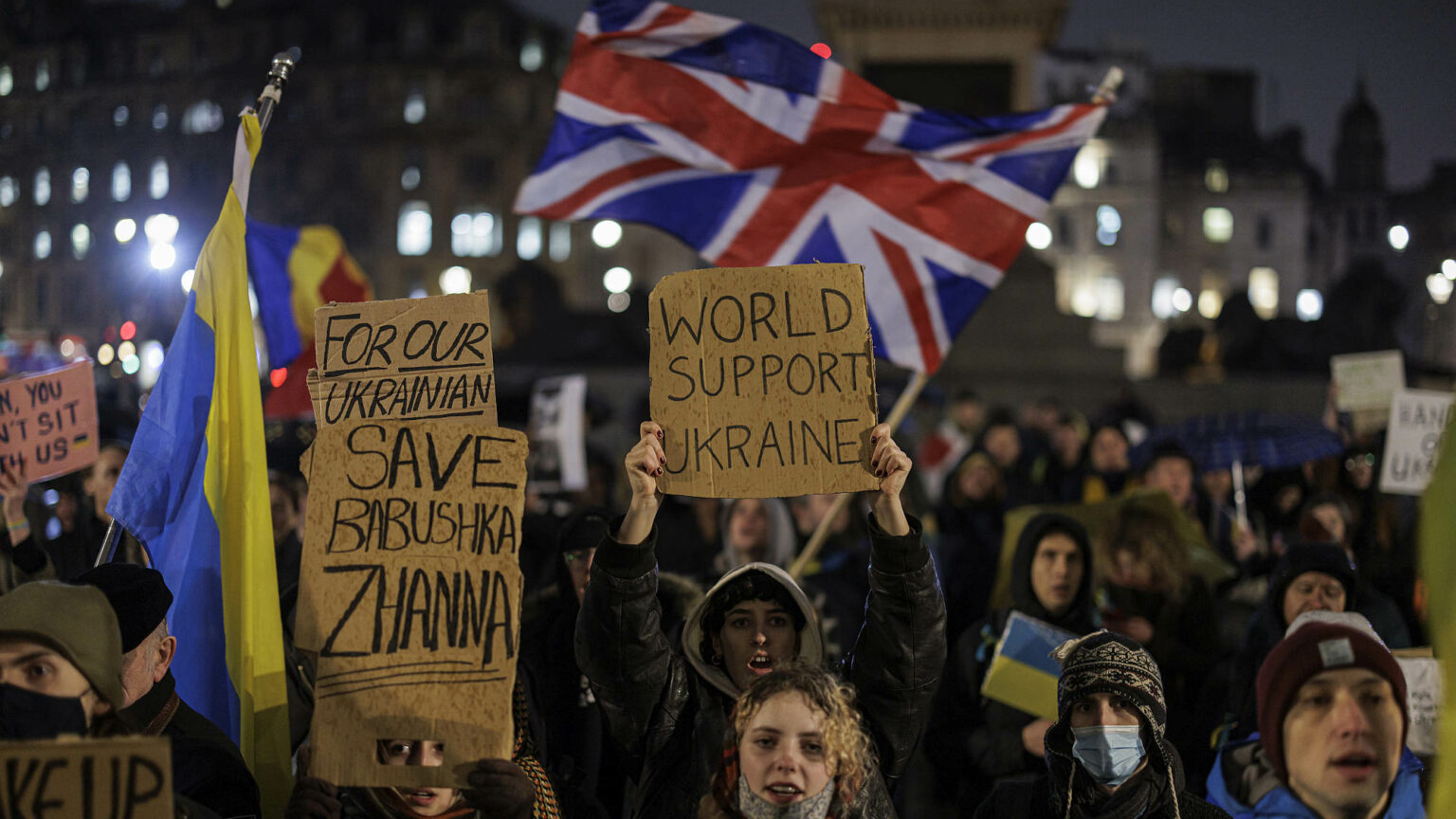 The British Labour Party has once again shown that there is no area of policy that is safe from its divisive racial identity politics – not even the war in Ukraine.
Rosena Allin-Khan, a senior Labour MP and shadow mental-health minister, has suggested that the Conservative government has 'stepped up' and provided support for Ukrainians largely because they are white and 'look more like us'.
Speaking on the Political Party podcast, Allin-Khan contrasted the UK's policies towards Syria and Afghanistan with its comprehensive response to the Russian invasion of Ukraine. This has included providing military equipment and humanitarian aid to Ukraine, as well as the creation of the 'Homes for Ukraine' initiative to house Ukrainian refugees.
Allin-Khan's comments imply that racial favouritism is at the heart of British refugee policy. But this has little basis in reality. The UK has a rich history of rehoming some of the world's most persecuted peoples – regardless of their skin colour. This stretches back to the resettlement of South Asian families who were expelled by dictator Idi Amin from Uganda in 1972 under Amin's project of 'Africanisation', when their businesses were expropriated and transferred to 'natives'. Ugandan Asians are now a British migration success story. By and large, British Ugandan Asians are economically prosperous, socially integrated and politically active.
More recently, the UK has established refugee-resettlement schemes for Syrians fleeing civil war, Hongkongers escaping from Chinese-state tyranny and Afghans at risk of persecution by the Taliban. The last two bespoke routes were set up by current home secretary Priti Patel, who has a Ugandan Indian background. None of this accords with the picture painted by Allin-Khan of whites being prioritised by refugee policy.
There are also many reasons why the UK is so heavily involved and invested in the Russia-Ukraine war more broadly – none of which has anything to do with race.
From a British perspective, a full-blown war on European soil is always going to be a more immediate concern than any conflict in the Middle East, whether that be in Syria, Afghanistan or Yemen, no matter how troubling these conflicts may be in humanitarian terms. Foreign policy is a matter of prioritising national interests in a volatile and unpredictable world. And the Russian invasion of Ukraine has fundamental foreign-policy implications for Britain far beyond the immediate conflict. It touches on everything from Europe's political and security architecture to Britain's relations with Eastern Europe after Brexit.
The war in Ukraine also has considerable domestic implications, particularly for the UK economy. The Kremlin's invasion has already caused enormous shocks to the international markets, to supply chains of vital commodities and to global energy supplies. The UK and other European nations are far more exposed to this disruption than they were to the dislocations caused by recent Middle Eastern conflicts. If the UK government appears to be devoting considerable time, energy and resources to Ukraine, it is not because of some unspoken racial solidarity with white Ukrainians – it is because of realpolitik.
Allin-Khan's comments are sadly typical of a modern Labour politician. In the past few years, Labour has similarly sought to racialise the impact of the Covid pandemic and the cost-of-living crisis. Time and again, Labour MPs seem all too willing to reduce complex problems to simplistic assertions of racism.
The divisive identitarianism peddled by the likes of Rosena Allin-Khan, and much of the Labour Party, is a serious problem. It not only fails to shed any real light on the most important issues of our time – it can also exacerbate feelings of grievance among ethnic-minority Britons and inflame community tensions.
The British left was once rooted in social solidarity. It helped to turn Britain into a successful multiracial democracy. But these traditions are now being dragged through the mud. Labour is now more interested in fragmenting British society along racial lines rather than bringing us together.
To enquire about republishing spiked's content, a right to reply or to request a correction, please contact the managing editor, Viv Regan.